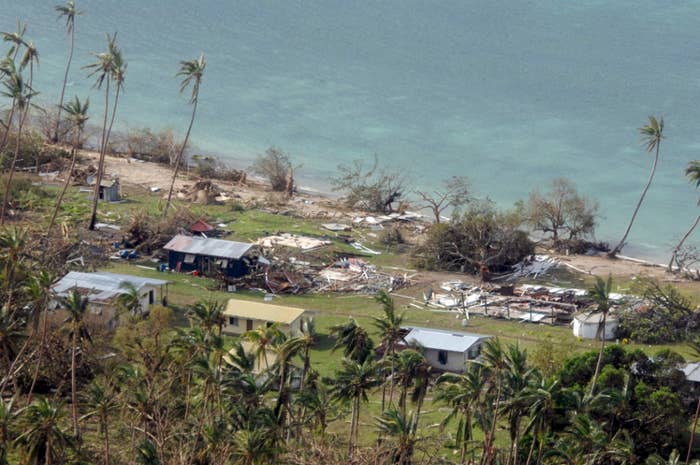 A massive cyclone that slammed into Fiji Saturday and Sunday has killed at least 29 people and caused widespread damage across the island nation.
The country's National Disaster Management Office said the death toll had climbed to 29 on Monday, adding eight people that died on the remote Koro Island.
Koro Island had been "pretty much flattened" by the cyclone, Government spokesman Ewan Perrin told Radio New Zealand. Perrin said very homes remained standing on the island, which 4,500 people call home.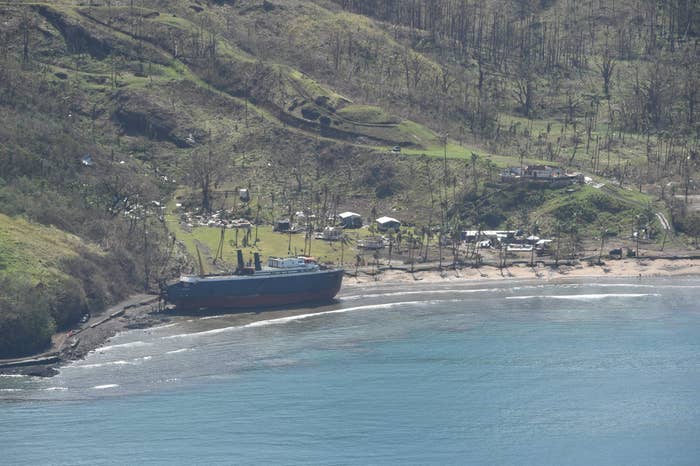 More than 8,000 people from Fiji's more than 100 islands remained in evacuation centers as of Monday afternoon local time.
Tropical cyclone Winston brought wind gusts of 200 mph winds to Fiji, according to the U.N. Office for the Coordination of Humanitarian Affairs (OCHA), making it one of strongest storms to hit the South Pacific.
"The cyclone was so strong that it destroyed weather data loggers in many affected areas," OHCA said in a statement.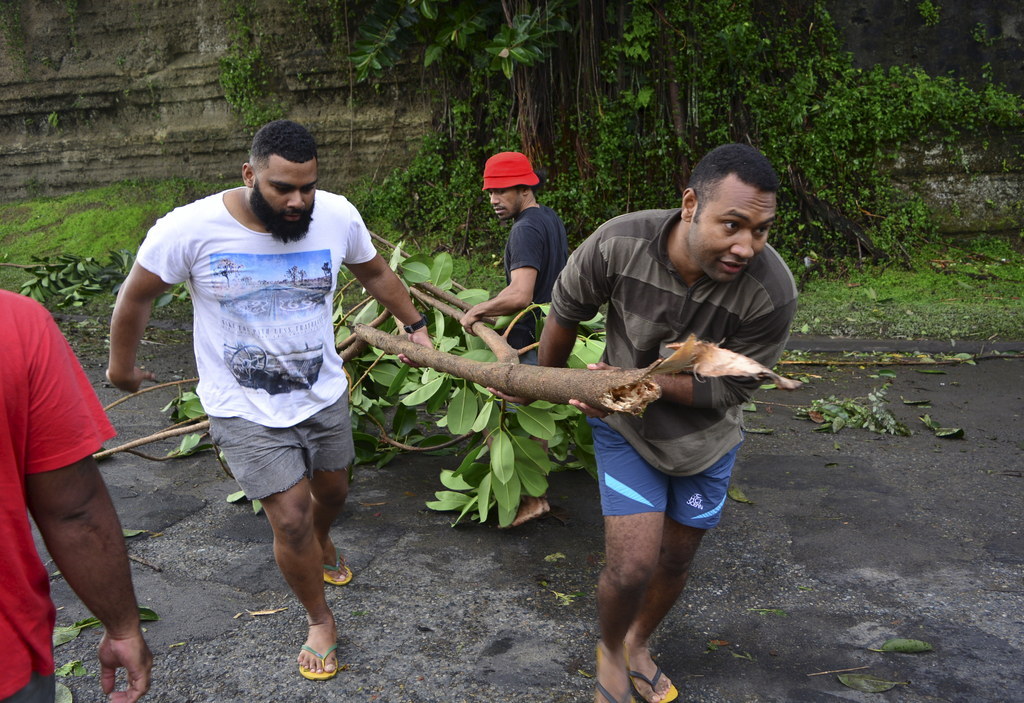 The government declared a state of emergency and imposed a curfew. On Monday, the country's Prime Minister Frank Bainimarama stressed the need for a coordinated response in a statement posted on the Fijian government's Facebook page.
At least two ships were carrying medical and food supplies to Koro Island on Tuesday, the Associated Press reported. Crews on the boats would build temporary shelters on the island for people whose homes were now destroyed.
"There are Fijians out there who are without water, without a roof over their heads, without food and without essential services. It is our duty to determine their needs and provide them with the support they need as soon as possible," Bainimarama said.
The storm knocked out power for hundreds of thousands of people, destroyed at least 150 homes, and wreaked devastation on crops.
"My house is fine but our neighbors suffered the full force of the storm because their homes weren't strong," Naziah Ali, a resident from Ba in western Fiji, told the Red Cross. "Last night three families in my neighborhood had to seek refuge at my house. This morning when it was calm, we went to see their homes, some of which were completely smashed on the ground by the gale force winds."
"It was such a sad morning to see people I have known all my life, lose everything overnight. It will take a huge effort for them to rebuild and start life all over again."
Images from the scene showed flooding, extensive damage to buildings, and power lines spraying sparks.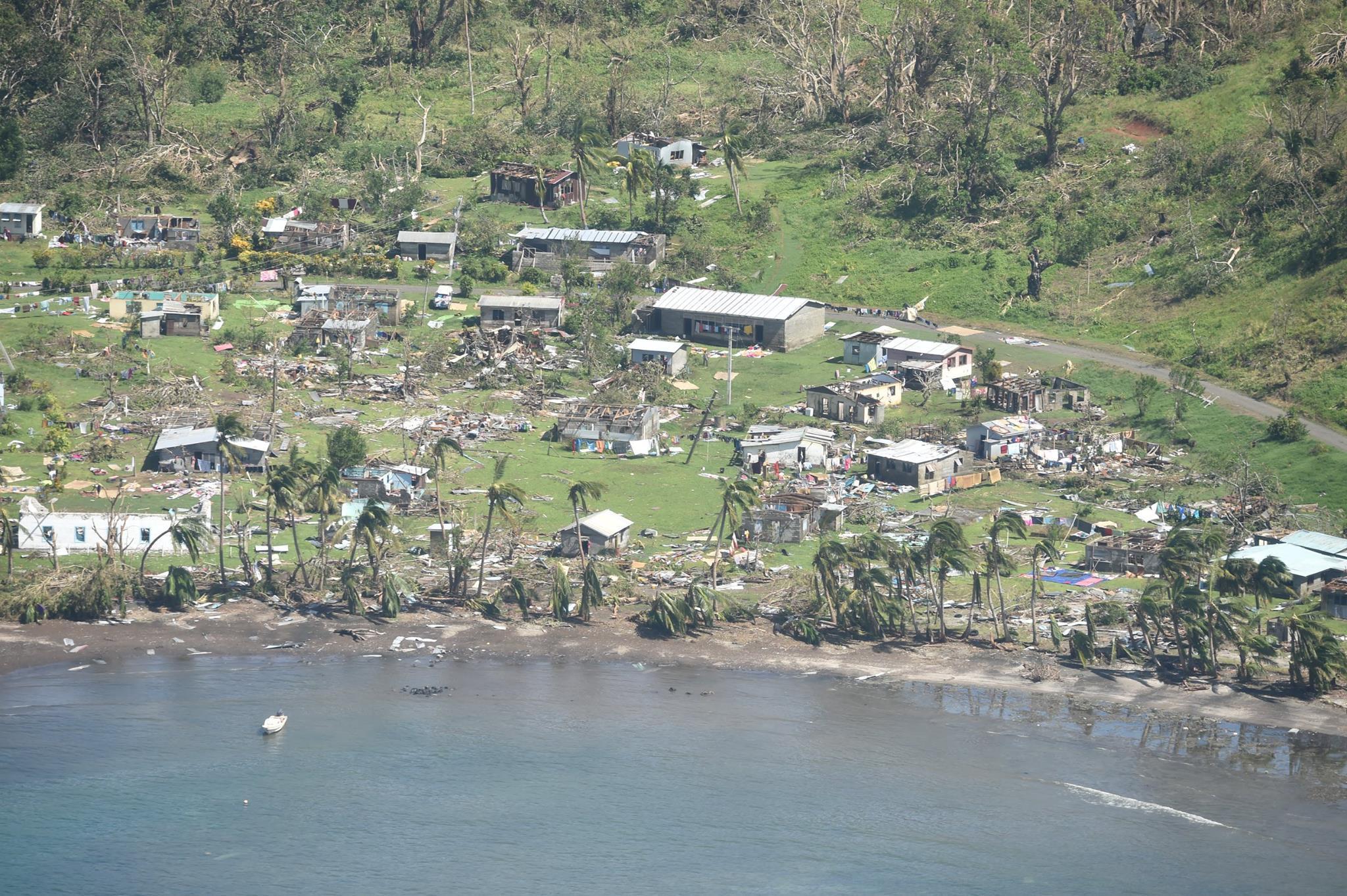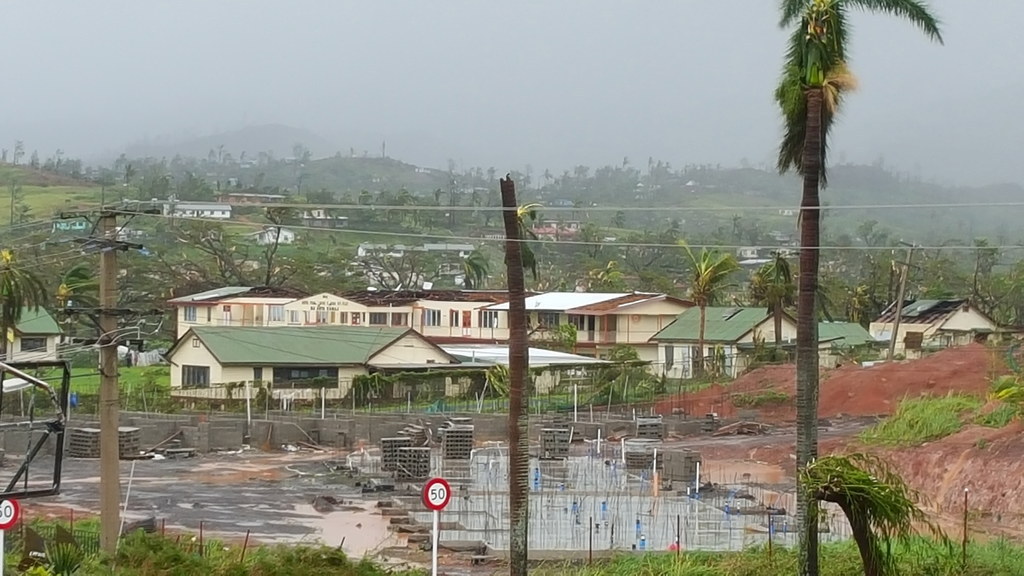 The storm prompted widespread evacuations, a curfew, and school closures.
According to the Fijian Broadcasting Corporation, more than 1,000 people were evacuated from Vanua Levu, while on Koro Island, nearly an entire village was destroyed.
According to the Fiji Times, hundreds of people were also without water Sunday.
In response to the chaos, authorities extended a nation-wide curfew through Sunday. Schools were set to remain closed for a week after the storm, according to Fiji One News.
Facebook also activated its safety check system, which allows users to locate friends and family during emergencies.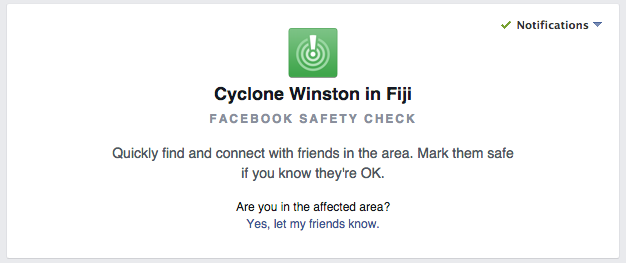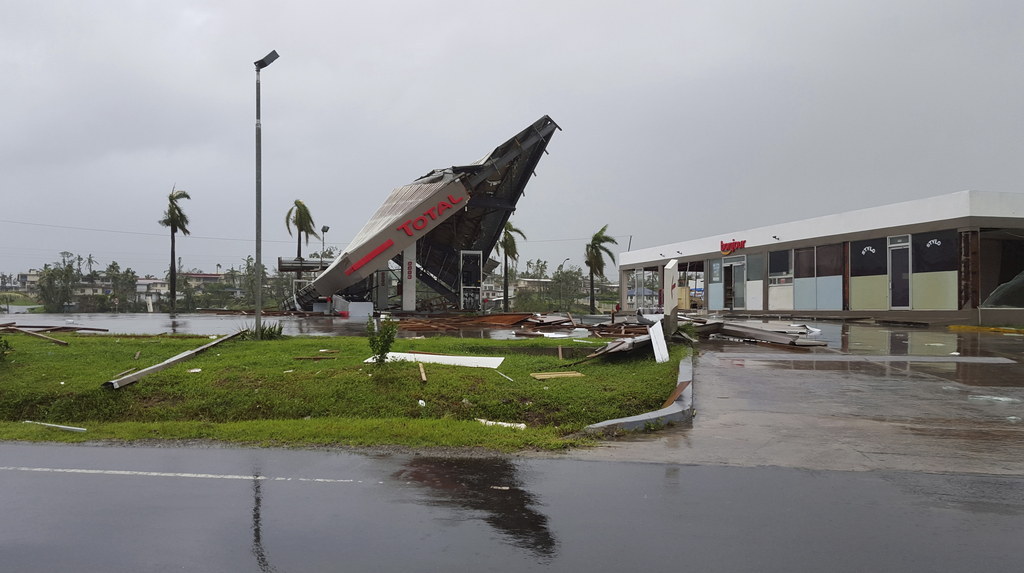 UNICEF in the Pacific spokesperson Alice Clements, who lives in Fiji's capital Suva, said in a statement to BuzzFeed News that villages were likely hit the hardest "given their infrastructures would be too weak to withstand the power of a category 5 cyclone."
"Families may have lost their homes and crops therefore leaving them without shelter, food and a livelihood," Clements added in the statement. "There is also considerable risk for those that live by the sea or rivers as flash flooding and river flooding could occur due to heavy rains."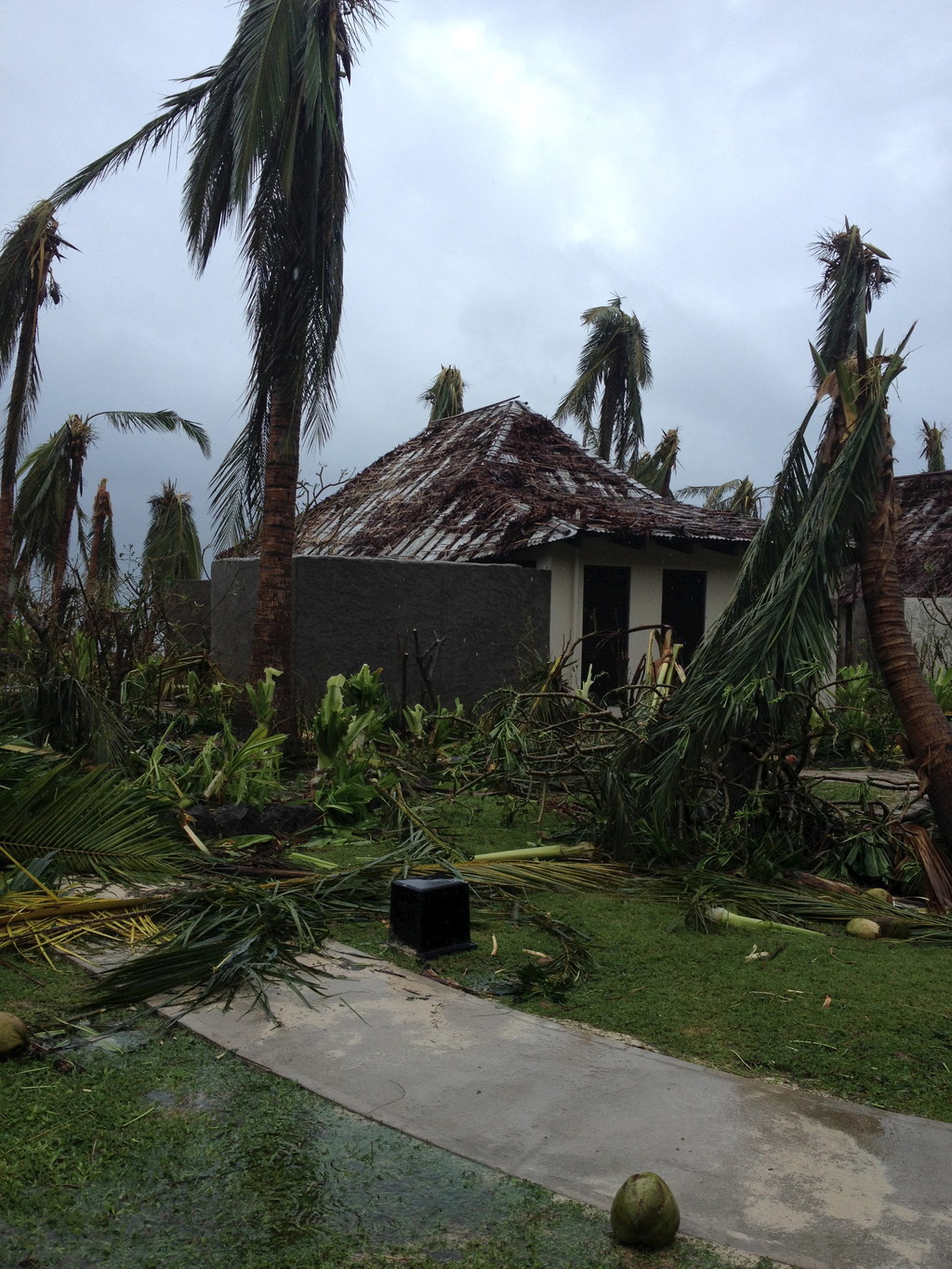 Speaking to media Sunday, Bainimarama said emphasis would be placed on restoring electricity to the country's Eastern Division.
"In some cases the electricity has been intentionally cut off in order to prevent severe damage," Bainimarama said. "When we are able we will provide timelines for the return of water and power so that people can plan in the short term of how best to care for themselves."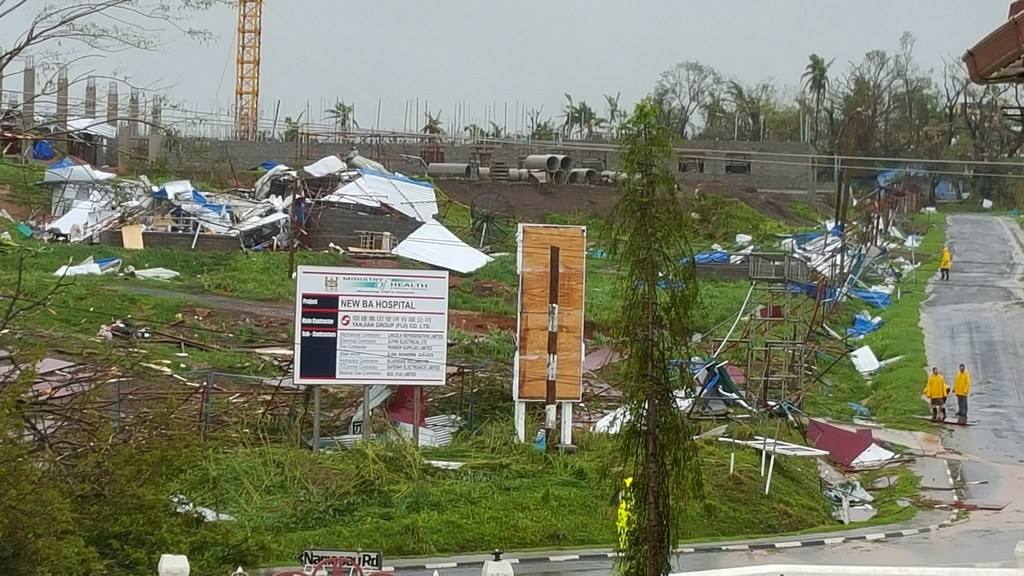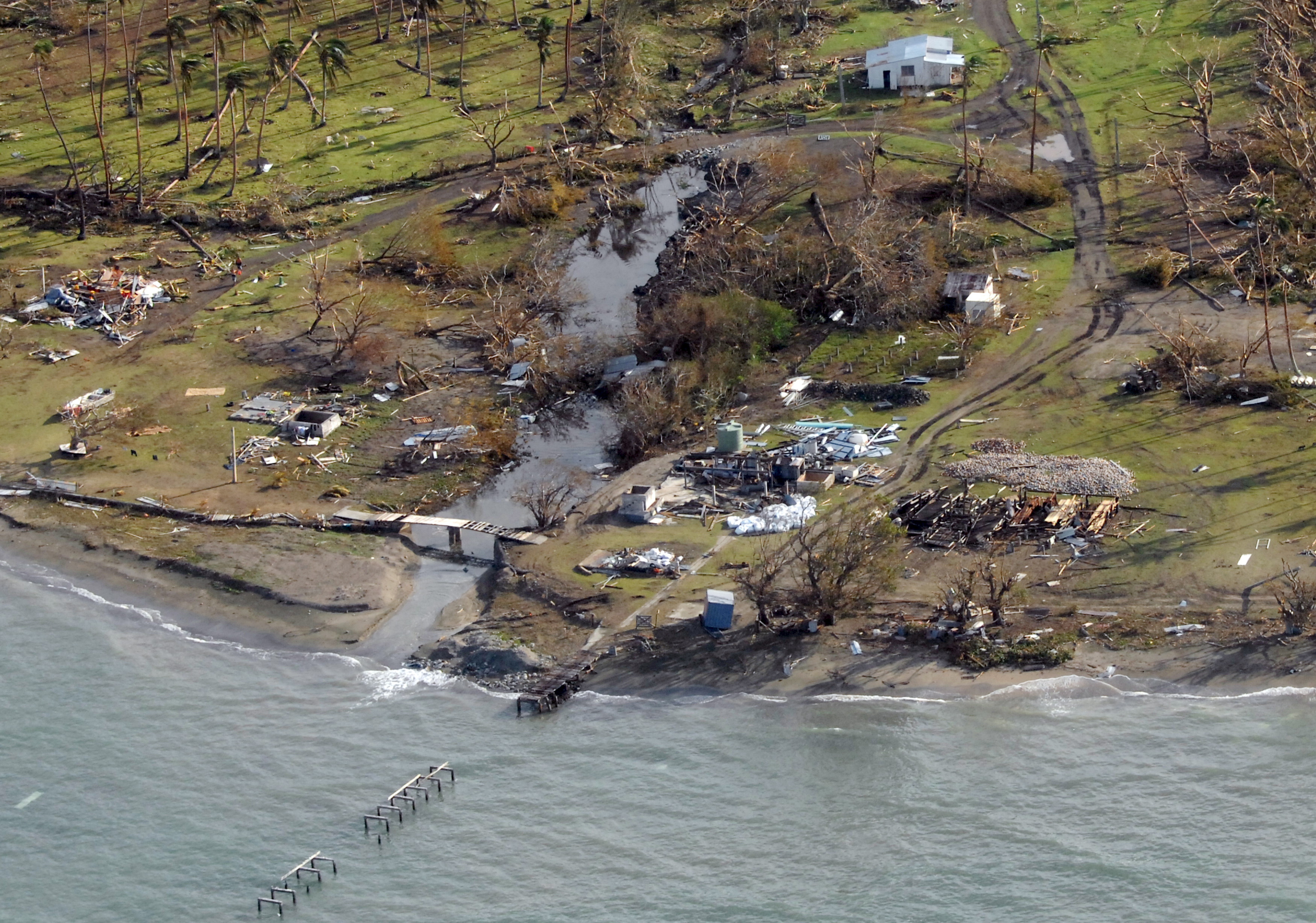 Fiji's south Pacific neighbor, New Zealand, has dispatched a military plane with aid and an emergency response team to assist with the recovery operation, New Zealand Foreign Minister Murray McCully said Monday.
"The death toll from Cyclone Winston continues to rise and reports of widespread damage are coming in from across Fiji. It is clear that Fiji faces a major cleanup and recovery operation," McCully said, according to Reuters.