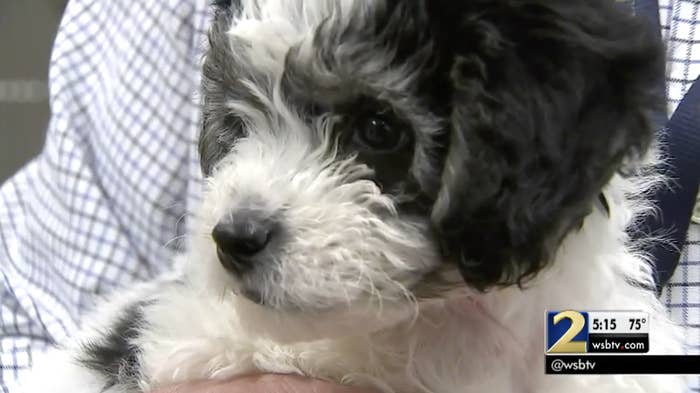 When police officers arrived at a locked SUV in a strip mall parking lot in Lawrenceville, Georgia, Sunday, they reportedly saw a small, black and white puppy panting on the backseat.

It was only 82 degrees that day, but according to WSB, a witness told the officers the puppy had been struggling inside the sealed vehicle for at least 30 minutes. Gwinnett County Police Cpl. Michele Pihera told the news station that the temperature inside the SUV ranged from between 94 to over 100 degrees at the time. So the officers broke the SUV's back window and freed the curly haired dog.
Now, however, the dog's owner may face deportation.
According to jail records, Fredy Dorantes Moreno was arrested for animal cruelty, and Immigration and Customs Enforcement (ICE) placed a hold on him. He was taken into custody Sunday after emerging from a nearby restaurant to see what had happened to his vehicle, Pihera told WSB.
ICE did not immediately respond to BuzzFeed News' request for comment, but according to WSB, Dorantes Moreno made his first court appearance in the case Tuesday and was ordered to remain behind bars.

The Gwinnett County Sheriff's Department and local animal welfare officials also did not immediately respond to BuzzFeed News' request for comment.
By Wednesday, the puppy had recovered and was doing "great," Gwinnett County spokesperson Doug Nurse told BuzzFeed News. Nurse added the puppy is a male Havanese between eight and 10 weeks old.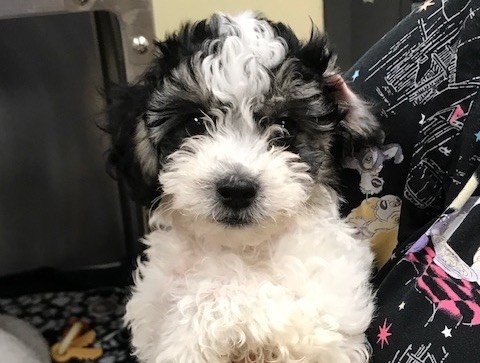 Footage shared Tuesday by the news station showed the puppy exploring a table inside what appeared to be a shelter.

The puppy is not currently up for adoption. Nurse said that in a case like this, if a pet owner is acquitted they usually get their animal back. However, if they are "convicted or placed on probation, the court typically terminates ownership, and the pet will be available for adoption."