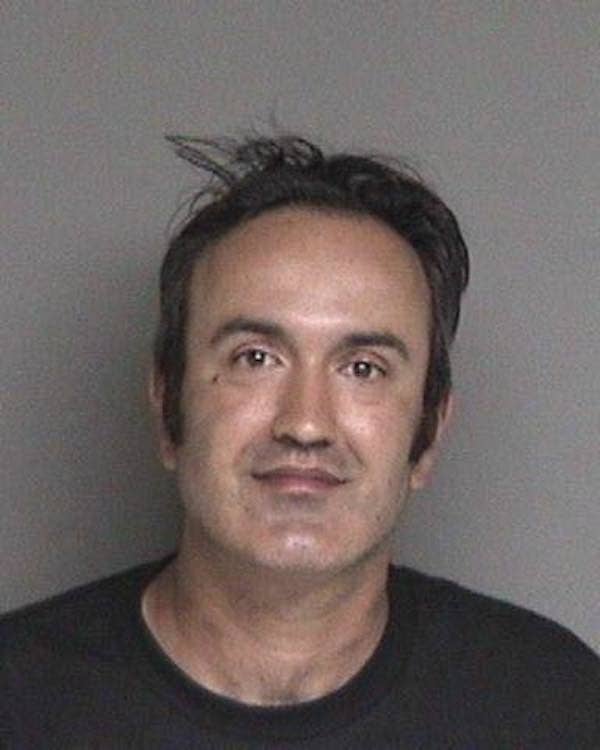 A man allegedly yelling "fuck Trump" tried to stab a Republican congressional candidate in California on Sunday, but failed — and was arrested — after his switchblade malfunctioned.

The candidate, Rudy Peters, told BuzzFeed News the attack happened Sunday afternoon while he was manning his campaign booth at a street festival in Castro Valley, California. A man — later identified by the Alameda County Sheriff's Office as 35-year-old Farzad Fazeli — walked by the booth and started screaming "fuck Trump, fuck Trump," Peters said.
"Then he stops and he turns around and says, 'I'll show you,' and he charges my table," Peters said.
When Fazeli then hurled a coffee cup at the booth, Peters said he stood up and threw him to the ground, adding, "I didn't hit or punch him, I just leg-swooped him." But Fazeli allegedly came at Peters again.
"He immediately hops up, reaches into his pocket, and pulls out a knife," Peters said. "He's circling me and saying, 'I'm going to kill you, motherfucker.'"

Peter said he grabbed a wooden sign from a nearby booth to defend himself, but Fazeli eventually ran off without ever managing to get his knife open.
In a statement, the sheriff's office said that Fazeli had "approached the victim in an aggressive manner and made disparaging remarks about his political party and elected officials." He ran off when his switchblade malfunctioned, officials said, and was arrested soon afterward for assault, criminal threats, and charges related to using a knife.
In the end, no one was seriously injured during the incident, the sheriff's office said.
However, despite Fazeli's arrest his family members believe that he is actually the victim, and Peters the aggressor. In a conversation via Facebook Messenger Wednesday, his mother Dolly Adams told BuzzFeed News that "my son was not the first to become physical in this altercation, Mr. Peters did."
Fazeli's sister Natasha Fazeli said on Facebook that "my brother was attacked" and thrown to the ground by Peters. The incident left Fazeli bleeding, Natasha Fazeli also said. She argued that Peters "is trying to spin this as a political attack against him."
Peters told BuzzFeed News that he was not trying to churn up attention from the incident, noting that he never spoke out about it publicly until two days after it happened when police decided to post a statement. He also said that he had never spoken to Fazeli before, adding that he didn't know if he was "crazy or drunk."
The candidate is running to represent California's 15th Congressional District, which includes communities in the eastern part of the Bay Area. The seat is currently held by Democrat Eric Swalwell.

Swalwell condemned the attack on Peters Tuesday, tweeting that it is "NEVER okay to use violence to settle political disagreements."
On his campaign website, Peters touts a number of positions that align with Trump's agenda, including taking a hard line on immigration and securing the border. A banner at the top of the site prominently displays the slogan MAGA, an acronym for Trump's "make American great again" motto.
Fazeli, on the other hand, has apparently criticized Trump in the past. On what appears to be his Facebook page, Fazeli wrote last year that Hurricane Irma, which hit the United States in September 2017, was "payback for voting for Donald Trump." And earlier this year, he seems to have referred to Trump as a "white militia spokesman unofficial" and called for the president to be impeached or imprisoned.

"P.S. complacency is worse than being the shooter," Fazeli added.