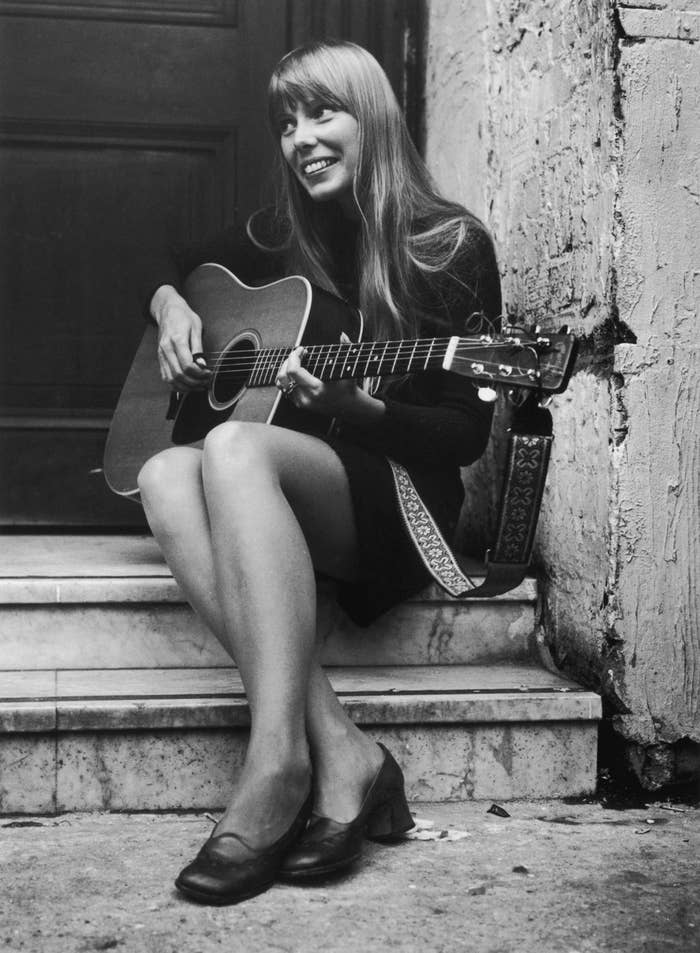 Folk singer Joni Mitchell is recovering well in a Los Angeles hospital after she was hospitalized on Tuesday.
Mitchell was rushed to a hospital around 2:30 p.m. on Tuesday, TMZ first reported.
According to a statement on her website, Mitchell was found unconscious, but regained consciousness in the ambulance on the way to the hospital. She remains in the intensive care unit and is undergoing tests. The statement adds that she is "awake and in good spirits."
On Saturday, Mitchell's website announced that she was improving in the hospital.
"Joni remains under observation in the hospital and is resting comfortably," the statement said. "We are encouraged by her progress and she continues to improve and get stronger each day."
Mitchell rose to fame during the Woodstock era.
Originally hailing from western Canada, Mitchell eventually moved to the U.S. and ultimately settled in L.A. In 1970, she wrote "Woodstock" about the eponymous festival that took place a year earlier.
Mitchell's most famous song is the much-covered "Big Yellow Taxi."
The song includes the famous lyric "they paved paradise and put up a parking lot" and has been covered by Counting Crows, Amy Grant, Bob Dylan, and countless other musicians.