Rancher Who Died In Oregon Had A History Of Resisting Government
LaVoy Finicum died in Oregon during a confrontation with law enforcement Tuesday night. He previously participated in a Nevada standoff with federal agents, and that experience appears to have been a turning point for him.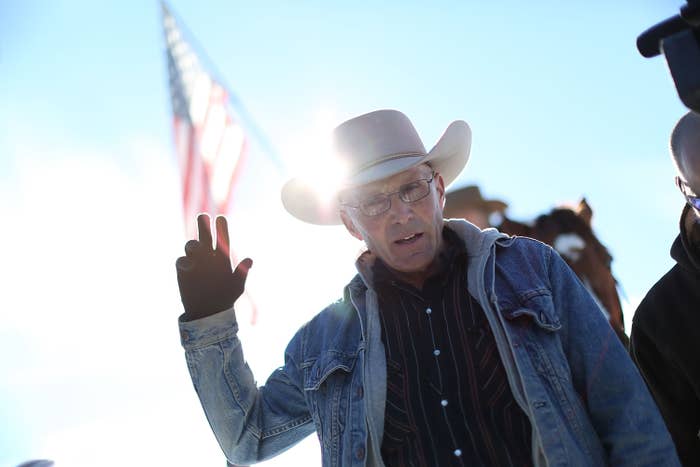 The Arizona rancher killed near Burns, Oregon, Tuesday decided to fight the federal government after a 2014 standoff in Nevada, and later went on to write a bloody, post-apocalyptic novel that foreshadowed his own death.
The Malheur County District Attorney's Office officially identified LaVoy Finicum, 54, on Thursday, but did not immediately release the results of his autopsy, citing the ongoing investigation. Five others — including standoff leader Ammon Bundy — were arrested during the confrontation in which shots were fired.
Finicum's family also confirmed his death Tuesday night, and his Facebook page was updated to claim he was "murdered" while his "hands were in the air."
Finicum had been one of the most prominent participants in the standoff at the Malheur National Wildlife Refuge near Burns Oregon.
Finicum first rose to national prominence earlier this month after saying he was prepared to die during the Oregon standoff.
Finicum spoke with NBC News shortly after the New Year, saying "there are things more important than your life and freedom is one of them."
Last year, Finicum also published a violent post-apocalyptic book that in many ways heralded the Oregon standoff — and his own death.
The book, Only by Blood and Suffering: Regaining Lost Freedom, tells the story of the Bonham family as they try to survive in a world after a nuclear attack.
The villains in the book turn out to be agents with the Department of Homeland Security, who want to set up a kind of despotic kingdom in southern Utah and norther Arizona. Many of the conflicts in the book stem from extreme versions of the complaints made by Oregon standoff participants: government control of public land, reliance of federal assistance, restriction on gun ownership, etc.
More chilling, in light of Finicum's death Tuesday, is the book's conclusion: A bloody shootout between the hero, a rancher much like Finicum, and the DHS agents. In the book, the agents corner and wound the rancher, and he appears doomed. At the last minute, however, the rancher draws his pistol and shoots the agents in the head.
"The bodies of my enemies lay before me, not a twitch coming from them. Holding the old revolver in my hand, I could not help but spin it around my finger once before sliding it back into the holster."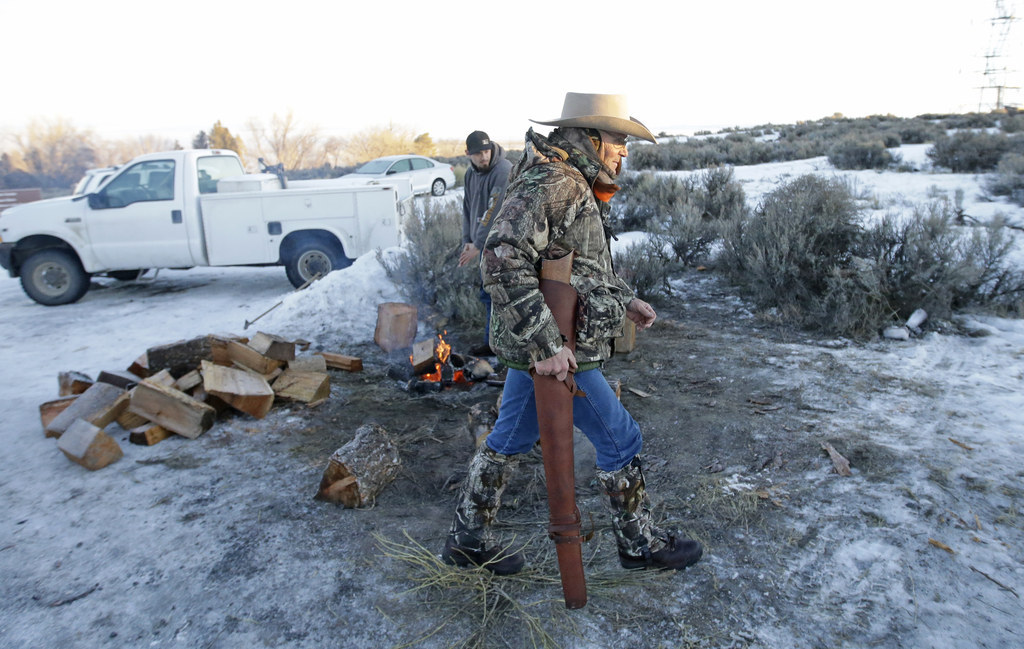 The 2014 Nevada standoff led by Cliven Bundy appears to have been a turning point for Finicum.
In November, Finicum told the St. George News he had rode with the Bundys in 2014 as they confronted federal agents in Nevada. That standoff arose over a long-simmering grazing fee dispute involving Cliven Bundy and the Bureau of Land Management.
The experience at the standoff apparently had a profound affect on Finicum. Despite having had a generally positive relationship with the BLM in the past he decided to stop recognizing the agency's legitimacy and refused to pay fees to use public land.
"After that incident, I had to do a lot of soul-searching," Finicum told the St. George News. "I realized that Cliven Bundy was standing on a very strong constitutional principle – and yet, here I was continuing to pay a grazing fee to the BLM."
Finicum obtained a permit to graze on the land in 2009, The Oregonian reported, but last year agents found his cattle had arrived earlier than allowed. He eventually racked up about $12,000 in fees.
Finicum made the comments about no longer supporting the BLM just a few months after his book was published.
Like the Bundys and other participants in the two standoffs, Finicum was a Mormon and his faith seems to have informed his actions.
"We know that God's hand is over this and however it turns it it's going to be okay," he said Monday during an interview with Blog Talk Radio.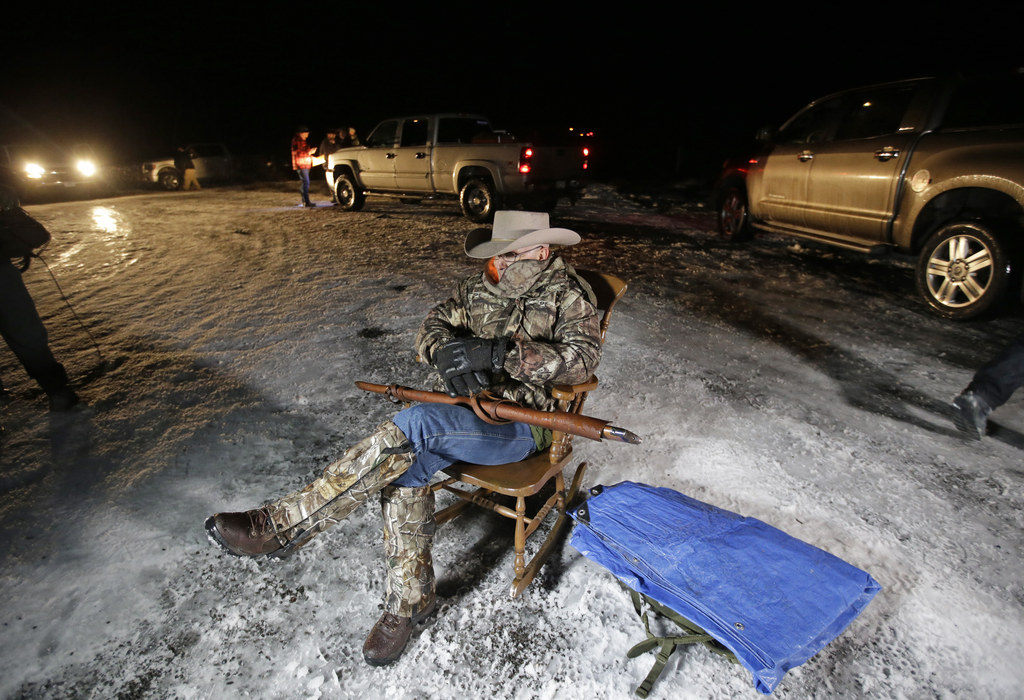 As news of Finicum's death spread Tuesday night, supporters of Oregon standoff rallied around him.
Michele Fiore, a Nevada Assemblywoman, described Finicum's death as a "murder" and tweeted her condolences. In a conversation with BuzzFeed News, she criticized the way officials were handling the situation and said Harney County Sheriff David "basically has LaVoy's blood on his hands."
She added that ranchers across the west remain angry. "The ranchers are getting up in arms," she said.
The Bundys posted a tribute to Finicum Tuesday night, saying he was "murdered in cold blood."
"This man is one of the best patriots, husband, father, grandfather, friend and neighbor, that this world will ever know," the Bundys wrote.
The post had thousands of comments, many of them supportive, Tuesday night.