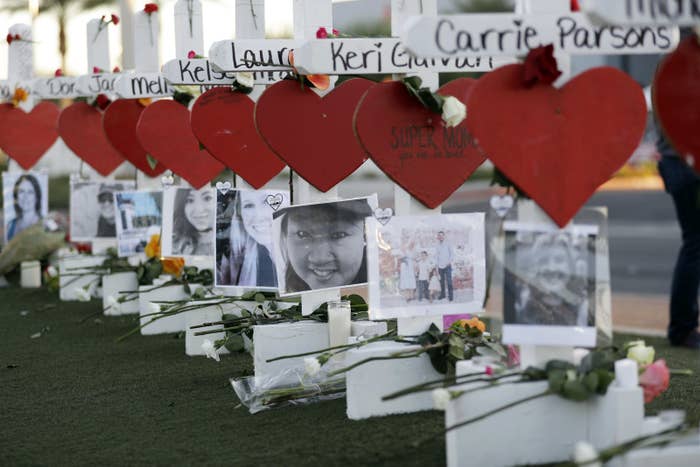 More than a week after a gunman opened fire on a country music festival in Las Vegas, killing 58 people and wounding more than 400 others in the deadliest mass shooting in modern US history, authorities are still trying to determine why a 64-year-old gambler launched the horrific attack.
The shooter, identified as Stephen Paddock of Mesquite, Nevada, was found dead inside his 32nd-floor hotel suite along with more than 20 guns and hundreds of rounds of ammunition. Authorities said a dozen guns used by Paddock had been modified with a device called a "bump stock," which allows semiautomatic firearms to rapidly fire like an automatic weapon.

BuzzFeed News spoke to some of the many concertgoers who survived the massacre, as well as those close to the victims, to find out what people affected by the tragedy hope to come from it.
Adam Castilla
Andrea Castilla was celebrating her 28th birthday at the festival when she was killed in the shooting. Her brother Adam said she posted a video of herself dancing joyously at the concert about 10 minutes before the gunman opened fire.
Adam Castilla, a 32-year-old musician who lives in Orange County, California, said that he wants something positive to come of his sister's death.
"My sister's life was taken, she was a beautiful person, and you know, from just the horror I've seen all these families go through, something needs to be changed," he said. "How many more of these are we going to have before it's like, ok, hey, you know, maybe we should do something?"
Castilla said that after the shooting he supports additional restrictions on firearms. "There need to be measures taken, where it's harder to do something like this," he said.

For Castilla, the most pressing issue is scrutinizing purchasers of guns. "I think there needs to be more awareness of who's purchasing these weapons," he said. "If you're purchasing a bunch of guns within a certain amount of time, there's gotta be some questions asked; there's gotta be some eyebrows raised."

Adam said that he's now compelled to "spread his sister's message."
"If there's a way to prevent something like this," he said. "I think she would be happy."
Sarah Radie

Sarah Radie, 26, who lives in Las Vegas, attended the concert with three friends, all of whom escaped the massacre with only minor injuries. In an interview, Radie recalled hearing screams from the crowd, followed by sudden silence as bullets rained down, kicking up dust.
Radie, who said she does not have strong feelings about gun rights, now wants to see legislative action and changes to gun laws "right away," including more thorough vetting of gun buyers.
"If these things get stopped beforehand, we wouldn't have to worry about that," she said. "I don't want to live in a world that's like, you know — kids have to go to school with metal detectors."
Jane Jordan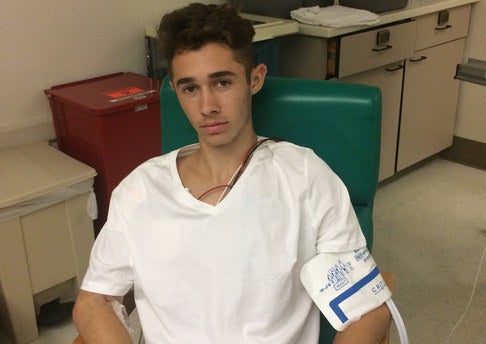 Jane Jordan's 16-year-old nephew Nick Campbell was shot in the shoulder while attending the concert with his girlfriend. Nick has since been released from a hospital and is "physically getting better," Jordan said, but "struggling a little bit emotionally and mentally."
Jordan said she does not have strong feelings on gun control. "I don't take a stand either way," she said, but in the wake of the shooting "now I tend to go anti."
In particular, Jordan said she is concerned about the types of firearms available for sale.

"Certainly there's no place in everyday life for, you know, semiautomatic weapons," she said. "They're meant to kill, and that's it."

When asked about preventative measures that she believes should be taken to prevent another mass shooting, Jordan responded: "Obviously, the type of weapons need to be looked at, and then secondarily I think, would be, the mental health issue, for me, personally."
Tom Smith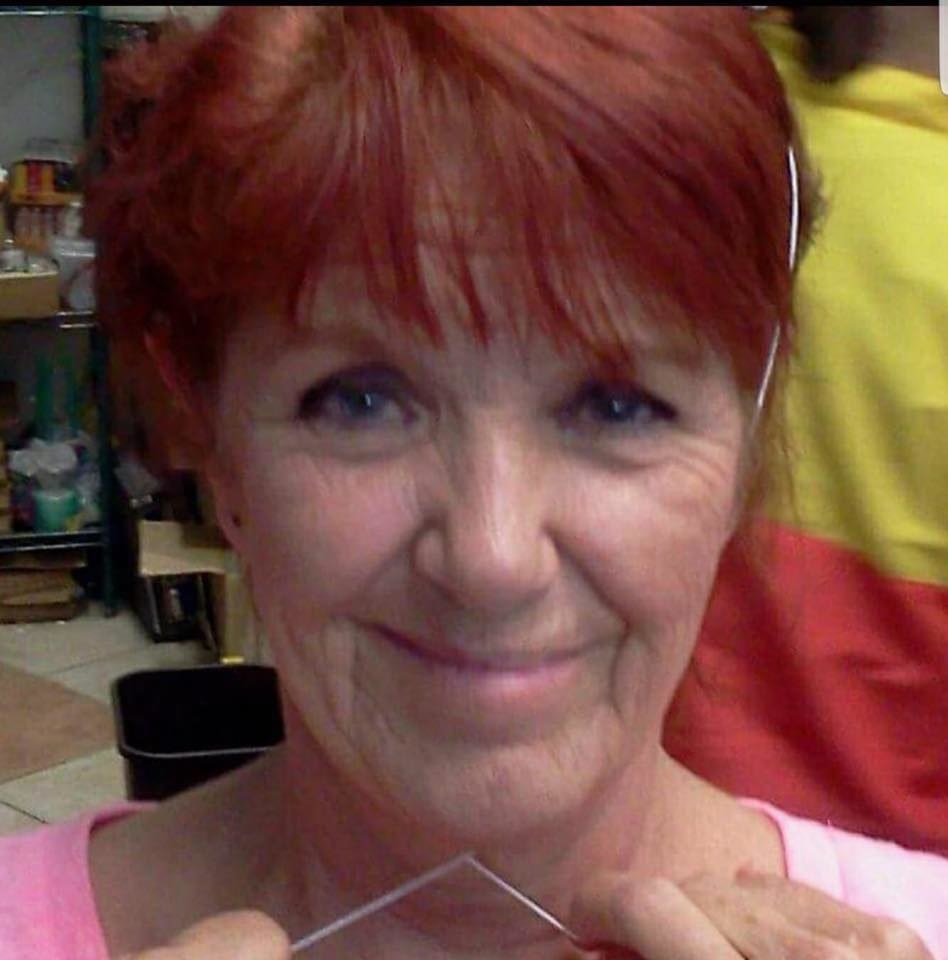 Tom Smith's cousin, 67-year-old Patricia "Pati" Mestas, was killed when the gunman opened fire on the concert. In the wake of the shooting, Smith said he'd like to see more security in Las Vegas to prevent another tragedy.
"There should be something — metal detectors can be hidden," he said, noting that Paddock, the shooter, managed to bring more than 20 guns into his suite at the Mandalay Bay without being detected.
Smith also said he'd like to see a gun registration system that flags a person who purchases 20 or 30 weapons "within 12 months' time."
"I would like to see the gun lobby less strong than they are," he added.
Ryan Miller
Nicol Kimura, 38, attended the Route 91 Harvest festival with a tight-knit group of friends and was killed when the gunman opened fire on the crowd. One of her friends, 39-year-old Ryan Miller, from Yorba Linda, California, described her as a person with an "enormous spirit" and "huge heart."

On Sunday evening, family, friends, and strangers gathered for a vigil in honor of Kimura. Miller said that the "finality" of his friend's death began to be felt.

"While I am a proponent of owning guns, I would be the first one to say that there needs to be better regulation on the purchase of and ownership of firearms," Miller said.

"Obviously, it doesn't take a genius to realize that somebody should probably not accumulate that many guns, legally, in such a short period of time," he continued.
"We also have issues of mental health that just go unaddressed every day."
For Miller, who called the US "polarized," the most pressing need following the mass shooting is for people to be united against violence. "We've got find ways to work together, despite our differences," he said.
Jeff Bannerman
Jeff Bannerman, a 56-year-old from Ferndale, Washington, survived the mass shooting with his wife.

"You can't imagine," he said of the scene where hundreds of people were shot. Bannerman later recalled administering CPR to a woman who "died in [his] hands."

Asked if he would like to see new regulations in the wake of the shooting, Bannerman, who is a gun owner, responded, "I don't want gun control. We have enough laws on our books right now to choke a horse."

As for what he hopes will come out of the tragedy, Bannerman said he is unsure.
"I don't know what can be done," he said. "Guns are everywhere. I don't know if the answer is better help for people who are in need of getting mental help. Is that the answer?"
Rich Berger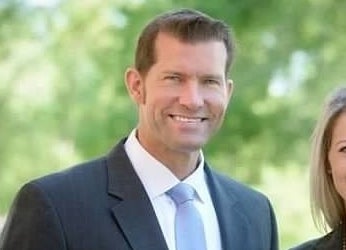 For Rich Berger, the death of his son, 44-year-old Steve Berger, in the Las Vegas shooting was "a tremendous loss."

Berger described himself as "in the middle" on gun control, but said he hopes that in the wake of the shooting, political leaders will work to make the country safer.
"I wish the Democrats and the Republicans would get together and work out something for the good of our country," he said. "I stand in the middle of this thing but I just wish they could work something out."
Lance Miller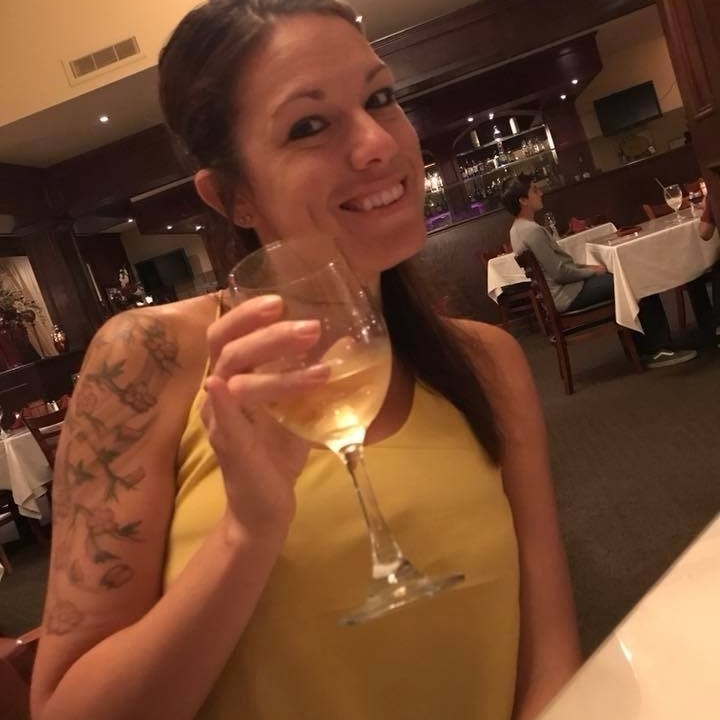 Lance Miller's sister, 34-year-old Hannah Ahlers, was attending the final night of the Route 91 Harvest festival with her husband when she was shot and killed. A mother of three from Beaumont, California, Ahlers was "loved by everyone that met her," Miller said.

In the wake of the shooting, Miller said the thing he most wants now is for the country to "come together instead of everybody trying to get their political points across."
"I want to see this country come together and put aside the crap of trying to divide this country," he said. "I think that's what we all want. That's what my sister would want."