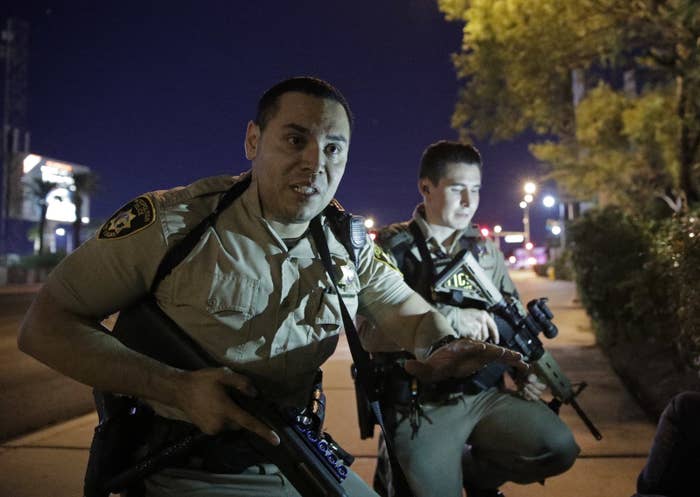 Police descended on the Las Vegas Strip Sunday night, responding to reports of an active shooter at a music festival near the Mandalay Bay hotel.
Danita Cohen, a spokesperson for the University Medical Center of Southern Nevada, said the hospital had received 26 patients so far as a result of the incident. Two of those patients had passed away, Cohen said, and 12 are in critical condition.
One suspect in the shooting is down, Las Vegas Metropolitan Police Department tweeted Sunday night, asking people to stay away from the area. Authorities also shut down part of the Strip and a nearby highway, and McCarran International Airport said it had temporarily halted flights as a result of the incident.
Additional details about the incident were not immediately available, but in multiple videos from the scene, a series of loud pops could be heard.
Images from the scene also showed large groups of police and medical personnel moving people, in one case in a wheelbarrow.
Other images from the scene showed people running and ambulances driving in the area.