Judge Who Blamed Victim For Her Own Rape Will Be Censured
Montana Judge G. Todd Baugh said a 14-year-old girl was "as much in control of the situation" as the teacher who raped her. The comments have now earned Baugh a public rebuke and a month without pay.
Last year, Montana Judge G. Todd Baugh sparked widespread outrage when he blamed 14-year-old Cherice Morales for her own rape. Now the Montana Supreme Court will formally penalize Baugh.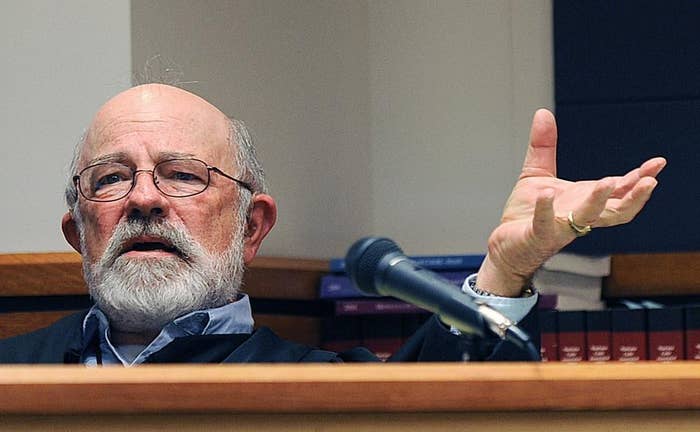 Baugh's penalty includes a public censure as well as 31-day suspension without pay, according to the AP. The Montana Supreme Court wrote Wednesday that Baugh's comments had eroded confidence in the court system. Chief Justice Mike McGrath added that "there is no place in the Montana judiciary for perpetuating the stereotype that women and girls are responsible for sexual crimes committed against them."
The uproar began after Baugh sentenced Stacey Dean Rambold to just 30 days in prison for rape. Rambold was Morales' teacher at Billings Senior High School when he began a sexual relationship with her.
Rambold eventually pleaded guilty to sexual intercourse without consent. The plea was part of a deal with prosecutors, who expected him to serve 20 years in prison.
When Baugh handed down the significantly reduced sentence, he commented that Morales looked "older than her chronological age." He also said Morales was "probably as much in control of the situation as was the defendant."
The comments and sentence sparked outrage, with protesters slamming Baugh for victim-blaming and slut-shaming. Baugh apologized but refused calls for his resignation. He has said he will retire when his term ends in December.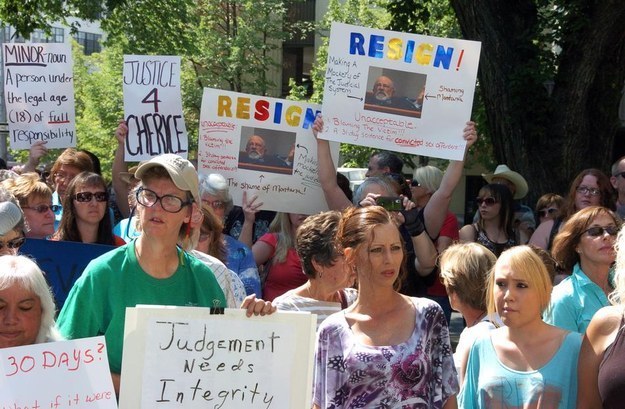 Morales committed suicide in February 2010, while the case was still pending. Her mother has said the rape was a "major factor" in Morales death.