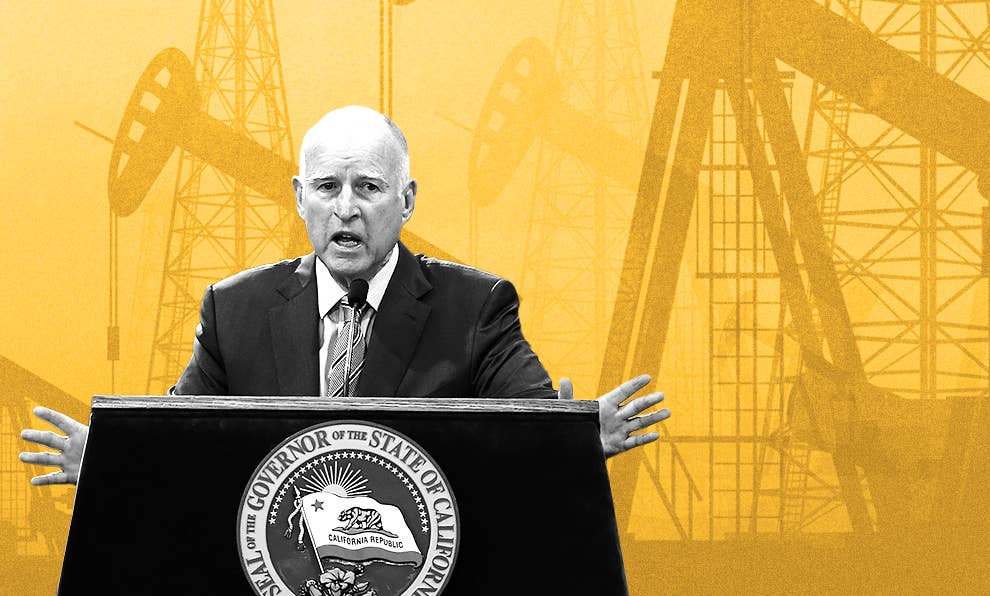 California Gov. Jerry Brown is a self-styled climate change warrior.

For years, he has been building global partnerships designed to cut down on greenhouse gases. In October, he signed an ambitious — if scaled back — law designed to push California toward more renewable energy. He has used his state's historic drought to raise awareness about climate change and to mandate conservation.
And at the end of this month, Brown will bring California's story to the United Nations Climate Change Conference — a pivotal gathering of world leaders in Paris.
But even as he prepares to take the world stage, back home, not everyone is sold on his record.
Despite Brown's advocacy, many environmentalists, farmers, and others have questioned an array of his policies and his apparently close relationship to the oil industry.
Many of them contend that Brown hasn't done enough to stop some of the most environmentally destructive practices in his state. And as the Paris conference nears, some question whether California is really prepared to be an example to the world.
Serious questions about Brown's environmental record arose in November 2011, after his administration fired Derek Chernow and Elena Miller — two state regulators who oversaw the oil industry.
A senior official "told us this was an order from Governor Brown and must be followed."
A day earlier, both regulators were called into a meeting with senior officials from Brown's administration after the pair began enforcing rules that required oil companies to go through a more rigorous, but legally required, process before operating wells that pump contaminated water into the ground.
During the meeting, the governor's advisers allegedly ordered Miller and Chernow to accept a policy that would let oil companies skip studies used to determine whether fresh water was being contaminated.

Details of the alleged meeting were revealed in a lawsuit filed by a group of Kern County farmers and reviewed by BuzzFeed News.

The suit said oil companies had refused to submit the proper documentation to operate injection wells and industry representatives complained to Brown's administration, demanding that Miller and Chernow be fired. Chernow said he felt pressured to "fast track" oil company permits.
A senior official "told us this was an order from Governor Brown and must be followed," Chernow said. Miller countered that the policy violated the Safe Drinking Water Act, and she and Chernow refused to follow the order.
The two were fired by the the Brown administration the next day.
"It's killing their crops, literally."
With Chernow and Miller out of the way, the lawsuit alleges, Occidental Petroleum was told it could bypass requirements for obtaining permits to inject water into the ground. Miller's replacement allegedly promised oil companies a "flexible" approach and told other regulators to forge signatures and not review permit applications.
Patricia Oliver, an attorney representing the farmers who filed the lawsuit, told BuzzFeed News the ultimate result of the oil companies' activity in Kern County has been degraded conditions that make farming significantly more challenging. Farmers have suffered reduced harvests and lost trees and orchards, and they struggle to water crops as salinity rises, Oliver said.

"It's killing their crops, literally," she added.
A spokesperson for the governor's office strongly denied the allegations made in the lawsuit.
"These allegations are totally baseless and one need look no further than the Governor's 50% petroleum reduction goal – and big oil's campaign to dismantle it – to understand where the administration stands and what it's fighting for," a spokesperson told BuzzFeed News.
The comments are a reference to a proposed law that would have cut California's gasoline consumption in half by 2030. Brown strongly backed the proposal, which also included requirements to increase household energy efficiency and move to renewable energy sources. Lawmakers approved the legislation this fall, but not before the requirement to reduce gasoline use was removed.
Oil company interests in particular fought the legislation.
Still, the episode with regulators is not the only action hinting at what appears to be a close relationship between the governor and the oil industry — a relationship that seems at odds with Brown's public persona as a climate advocate.
After the regulators were replaced, the oil industry financially supported a Brown-backed proposal to raise taxes.
Just two months after Miller and Chernow were ousted — and four days after obtaining a fracking permit — Occidental Petroleum donated $250,000 to Brown's campaign to raise taxes, according to campaign finance records reviewed by BuzzFeed News.

In August 2012, Occidental donated another $250,000 to the campaign, and ultimately oil industry interests contributed more than $800,000.
In addition to the contributions made to Brown's tax proposal, Occidental donated to the governor's campaigns and measures he supported in 2010 and 2014. In 2013 and 2014, as his re-election neared, Brown accepted money from ExxonMobil, Chevron, and Signal Hill Petroleum.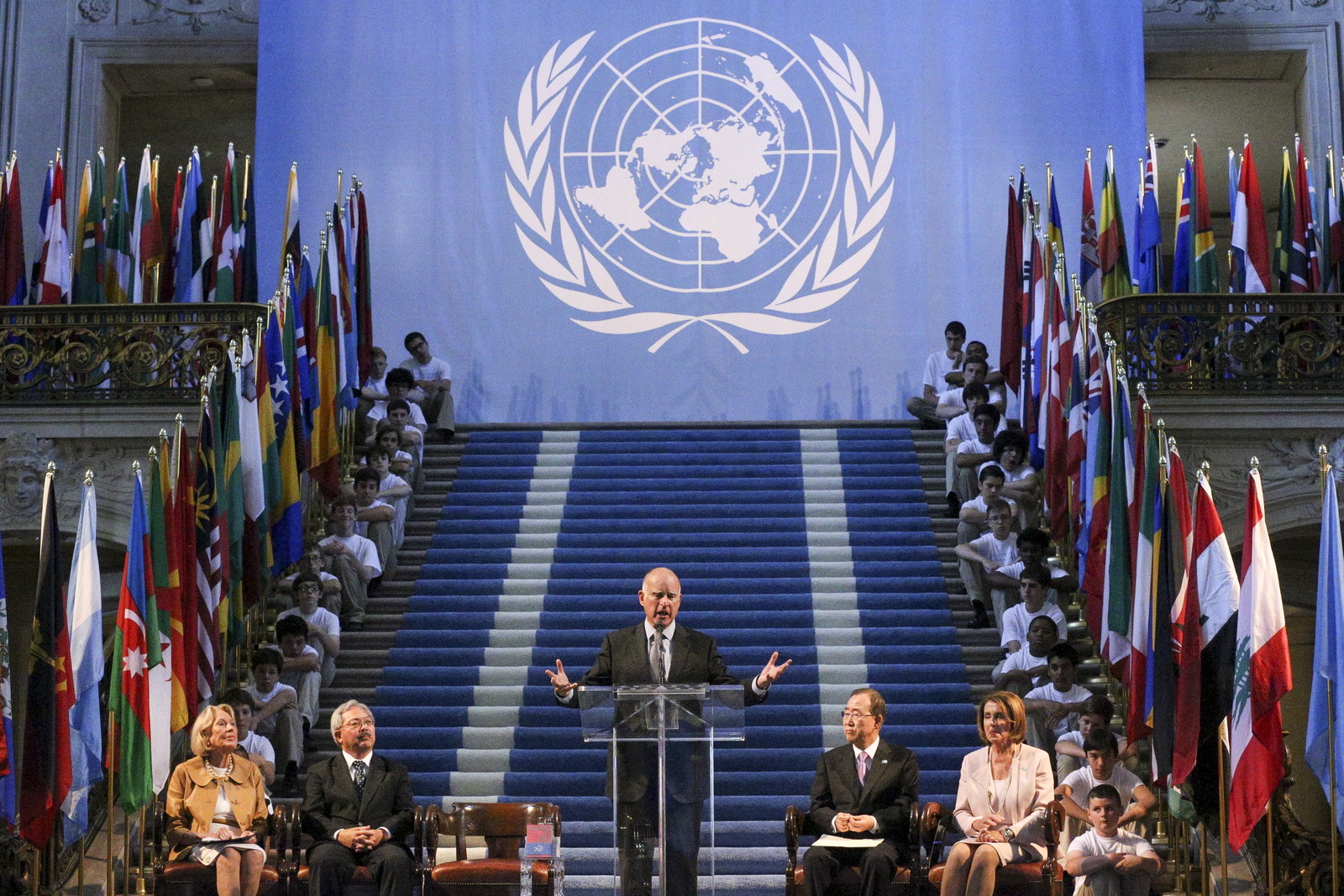 Brown's spokesperson said the governor accepted campaign donations from oil companies over the years as "thousands of Californians — businesses, unions, individuals and many others" have. "The governor's focus is doing what's best for California and that's what informs his decisions," he said.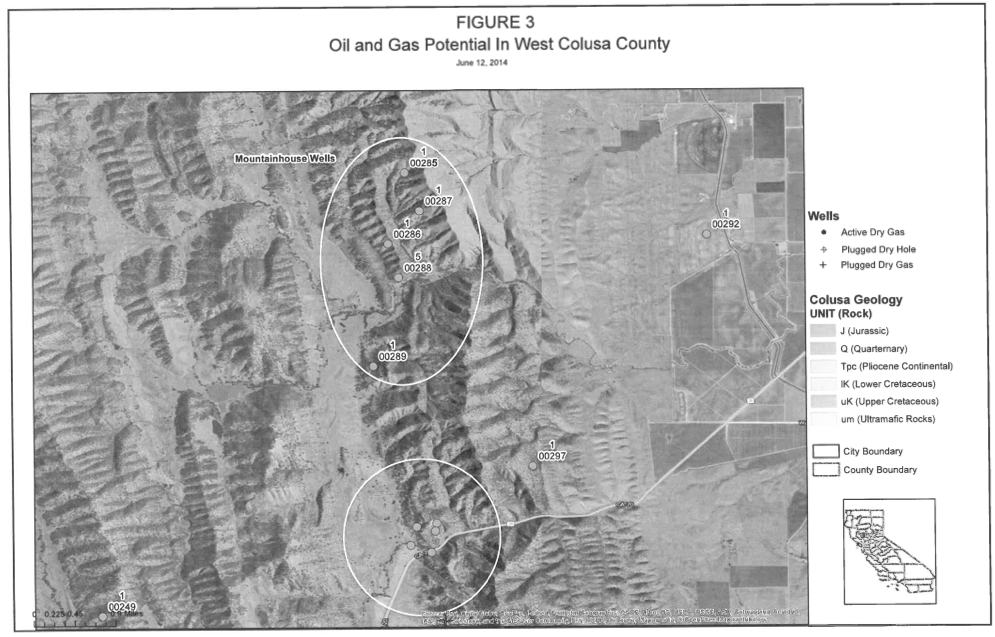 More recently, Brown found himself in hot water when it was revealed he asked state employees to evaluate his private ranch for its oil and gas potential. Brown's office has argued that the work was legal, that he was merely interested in the geology of the land, and that regulators routinely provide similar information to private citizens.

After news about the evaluation broke, however, 270 Californians made similar requests for reports about their own land — and did not receive the same types of reports that were delivered to Brown.
Kathryn Phillips, director of Sierra Club California, told BuzzFeed News the governor's record on oil is "weird" and criticized him for allowing crude extraction near homes — something she said happens in various parts of California.
"Clearly he cares enough to make sure he doesn't have to live next to this stuff," Phillips said of Brown's newly exposed ranch evaluation. "But he doesn't care enough to make sure poor people in L.A. don't have to live near this stuff."
Many of the environmental advocates who spoke with BuzzFeed News in recent days praised Brown's public advocacy of environmental issues, saying they welcomed the addition of a high-profile figure willing to speak out about climate change. But at the same time, they expressed frustration with many of his on-the-ground policies.

"He has the authority to stop these techniques, yet he has not shown the courage to take on the oil companies directly."
"Overall Brown is good at talking the talk but he's been very disappointing when it comes to walking the walk," Adam Scow, the California director of advocacy group Food and Water Watch, said.
Scow sharply criticized Brown for failing to stop oil companies from fracking in California, which he described as a major source of emissions. Scow also said fracking is poisoning groundwater supplies, but Brown "for the most part has been supportive of that."
"He has the authority to stop these techniques," Scow said of fracking, "yet he has not shown the courage to take on the oil companies directly."
Scow was among the harsher critics of Brown who spoke with BuzzFeed News, calling California's cap and trade program — which the governor has touted — a "pay-to-pollute system that prolongs the extraction and burning of fossil fuels."
Brian Nowicki, California climate policy director at the Center for Biological Diversity, described Brown's approach to oil and emissions as a "demand side" strategy — curbing emissions by cutting down on how much consumers use fossil fuels.
Nowicki told BuzzFeed News that while curbing demand for fossil fuels is a good thing, it falls short of what actually needs to happen.

"You have to do both," Nowicki said. "You cannot keep producing the actual product that is actually poisoning you."
The chorus of Californians criticizing Brown's oil record grew even louder last week, when a group gathered in Sacramento to protest against fracking. The protesters also delivered letters to the governor's office, including one signed by dozens of clergy that called on Brown to "align your actions with the spiritual principals [sic] you have studied" and ban fracking.
Still, some experts say that despite shortcomings, California has made significant progress. Peter Gleick, a climate scientist who worked for Brown in the 1980s and is now president of the Pacific Institute, said the governor's overall environmental record is "remarkable." Gleick cited improved energy efficiency standards and the push toward renewable energy as notable achievements.
"If you don't take those first steps nothing happens," Gleick said. "And it takes a politician."
Still, even Gleick was critical of some of Brown's environmental policies, including the governor's long-standing support for two massive tunnels that would carry water south out of the Sacramento River.
The proposed underground tunnels, formally known as California Water Fix, would measure 40 feet in diameter and extend 30 miles in length as part of a $15 billion project. After collecting water from the Sacramento River, the tunnels would connect to a system of pumps and canals near Tracy, California.
Other experts, when asked about Brown's environmental record, also quickly brought up the tunnels, with many, including Phillips, describing them as a high-cost project that would damage sensitive habitat.
"The stupidity of this project, it's almost astounding," Phillips said.
Brown's administration strongly disagreed.
California Natural Resources Agency spokesperson Nancy Vogel said the project will "not significantly change the amount of water now being diverted, on average, from the Delta by the State Water Project and the Central Valley Project." Vogel said the project's objective is to modernize the system and to "create a more environmentally protective way to divert water from the Delta."
"The main intent of the project is to help protect and restore the Delta's ecosystem and improve water supply reliability," Vogel said. "If we do nothing, the trajectory of the past 40 years shows us that native fish populations likely will continue to decline."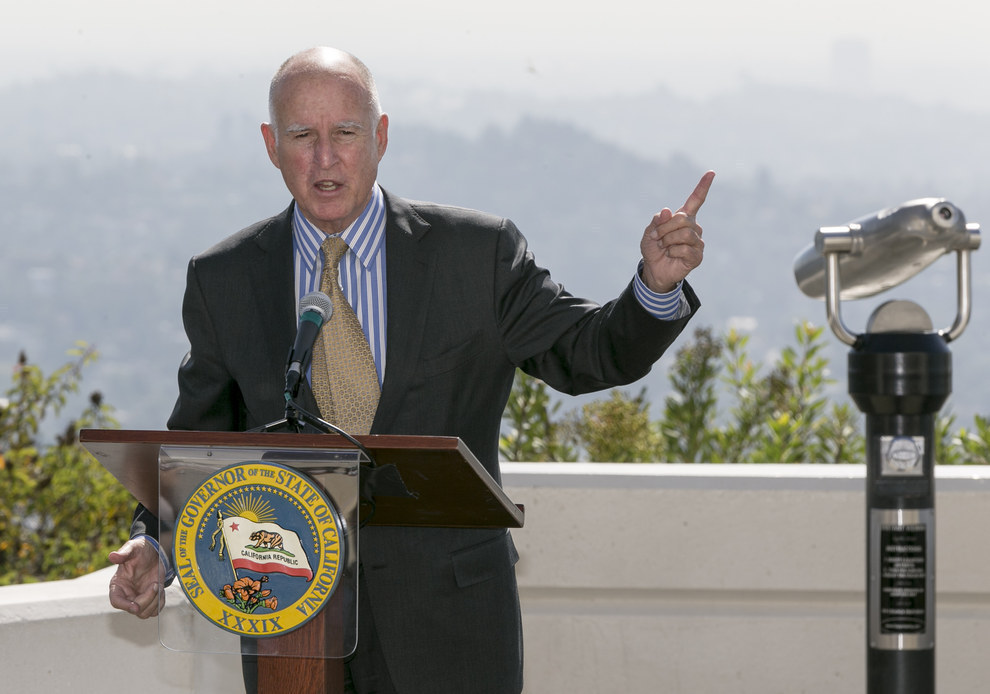 Despite the criticism and controversy at home, Brown is taking the example of California to the world.
The Paris climate conference begins on Nov. 30. As a state-level politician, Brown doesn't have any official role at the gathering, but he will be attending to share information about California's strategy for fighting climate change and emissions.
Dan Jacobson, legislative director at Environment California, told BuzzFeed News he hopes that the Paris conference is a learning opportunity where Brown will be able to see how climate change affects other parts of the world. Like many of the experts who spoke to BuzzFeed News, Jacobson praised some of Brown's advocacy but noted the state's relationship with oil conflicts with its role as a climate leader.
"There hasn't been anything where he goes, 'We're going to stop getting oil out of the ground,'" Jacobson said during a conversation about Brown.
Both Jacobson and Nowicki, of the Center for Biological Diversity, also noted that California is the third-largest oil-producing state in the U.S. — something they ultimately suggested could be incompatible with the state's status as a climate leader.
"We can't be poisoning our water supply and we can't be using these dangerous forms of extraction in California," Nowicki said, "if we're presenting ourselves as the model of how things are going to work if we're going to reduce our climate impacts."