James Holmes Targeted Theater Because "There'd Be A Lot Of People There"
In a recorded interview played in court Friday, Holmes talked about why he chose to go on a shooting rampage during a screening of The Dark Knight Rises in Aurora, Colorado. He also said he pushed away friends as he prepared for the massacre.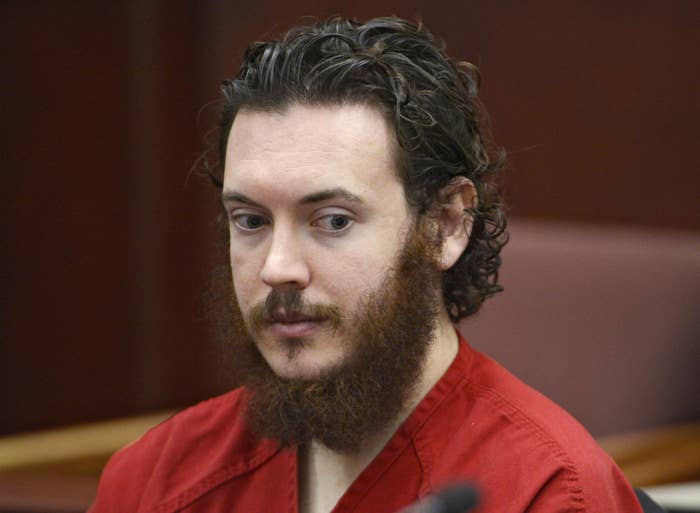 In a recorded interview played in court Friday, James Holmes told a court-appointed psychiatrist that he chose to go on a rampage at the premiere of The Dark Knight Rises because he knew the movie would be a blockbuster, "so I knew there'd be a lot of people there."
Holmes made the comment in a videotaped interview with psychiatrist William Reid in 2014 — two years after the mass shooting at an Aurora, Colorado, movie theater that left 12 people dead. Holmes — charged with 12 counts of murder and 70 counts of attempted murder — has pleaded not guilty by reason of insanity.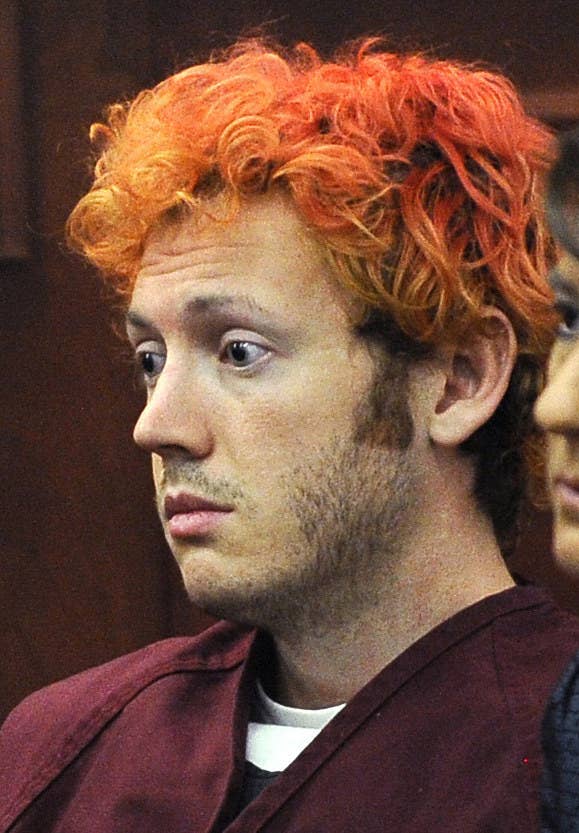 During parts of the interview that were played for jurors Friday, Reid asked Holmes about his appearance before and leading up to the attack. Holmes famously carried out the attack wearing black contact lenses and brightly dyed hair.

"I thought it would look better than green or blue," Holmes said of his fiery hair. Later he added that the dark contact lenses arrived the day of the attack, and said he could barely see out of them.

Reid then asked Holmes if he had taken on a "devilish look."
"I'd say that's accurate," Holmes replied. "It looks a little devilish."
Holmes later said that he chose to attack the local premiere of the Batman sequel because it would be a crowded theater, adding that if the storyline had any influence on his choices, "it was unconscious."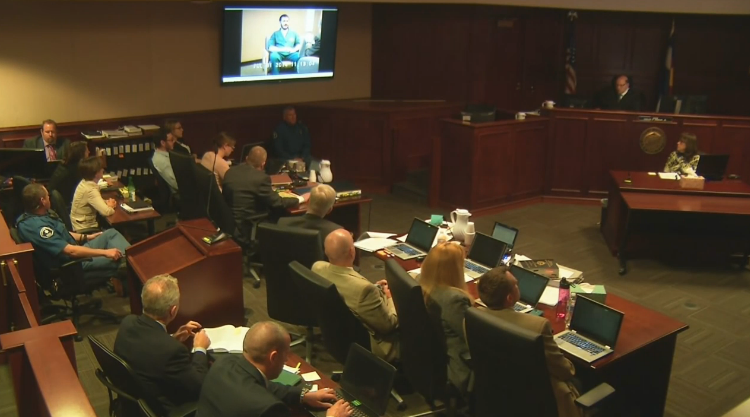 Holmes also said in the video that he pushed away those close to him so he could focus on killing, the Associated Press reported. In response to questions from Reid, he explained that he ended a relationship as it was beginning because he didn't want the woman to be stigmatized for having dated a murderer.

Earlier, he talked about going to church with his parents, but said he was "never really a believer."
He also talked about feeling depressed and wondering if he was under FBI surveillance, the AP reported. At one point, Holmes told Reid he secretly hoped he would be "locked away before I did it."
Holmes' trial is expected to last several months.
Watch Friday's court proceedings here: