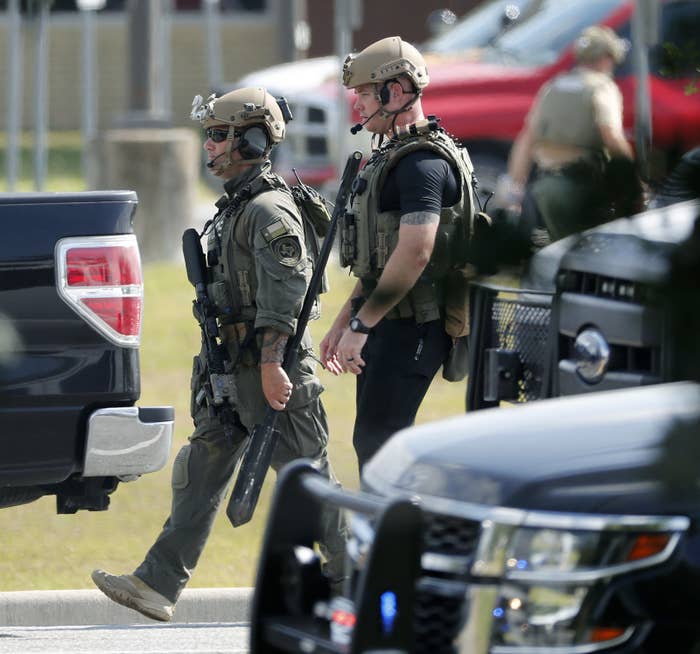 It took police four minutes to confront a teenage shooter as he opened fire on students and faculty members inside a Texas high school Friday, but more than 25 additional minutes to capture him — a lengthy period officials still have not explained.

Dimitrios Pagourtzis, 17, allegedly began his killing spree at Santa Fe High School just after 7:30 a.m. Friday, ultimately killing 10 people and injuring 13 others. Four minutes after the first shots were reported, two armed officers on the campus arrived and began engaging with Pagourtzis, Galveston County Sheriff Henry Trochesset said at a news conference Monday. The two officers took up positions in a hallway and took on Pagourtzis while he was in a classroom, he said.
"It continued until that suspect was placed into custody," Trochesset said.
However, Trochesset repeatedly refused Monday to answer reporters' questions about how long the engagement with Pagourtzis lasted. Instead, he said the officers' counterattack prevented the shooter from attacking additional students because he "continued to engage just with" police.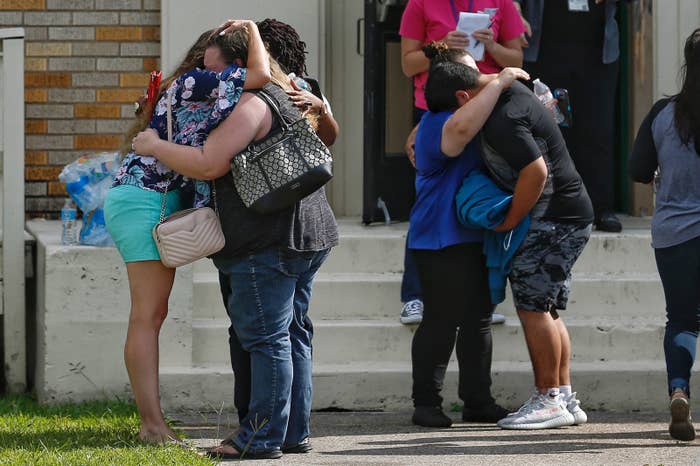 "Four minutes is about the only timeline we need to key in on," Trochesset said in response to reporters' questions about what happened after officers engaged Pagourtzis.

Despite the lack of information from officials, emergency radio recordings indicate it took 30 minutes for officers to take Pagourtzis into custody. The radio recordings, which were compiled by the Associated Press, show gunshots were first reported at 7:32 a.m.
An officer was reported down three minutes later, and shots were reported multiple times during the ensuing minutes. Pagourtzis surrendered at 8:02 a.m., according to the recordings.
When pressed Monday about reports of a lengthy gun battle, Trochesset said only that "more of a timeline" would be released in the future and he doesn't believe students or school staff were accidentally hit in the crossfire from law enforcement.
Questions over the timeline are among a number of gaps in information that still remain over the shooting. Santa Fe Independent Police Chief Walter Braun, who also spoke at Monday's news conference, cited the ongoing investigation and said some details could not be immediately released.
And Trochesset did not answer questions about explosive devices that police said were found at the school last week, nor did he provide any update about Pagourtzis or the motive for the attack. Instead, he said that "probably over 200" law enforcement personnel ultimately reported to the scene.
"I think they're heroes," Trochesset said of the officers, "everybody that was out there that stayed engaged with him."