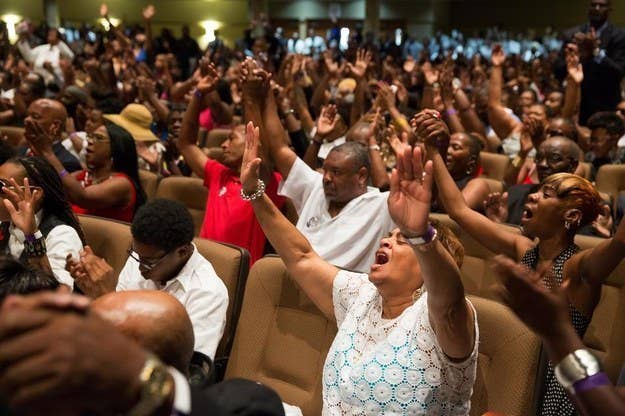 Thousands of mourners converged on a neighborhood church in St. Louis on Monday to say good-bye to Michael Brown.
The service began after 10 a.m. at Friendly Temple Missionary Baptist Church. The 2,500-seat building was filled to capacity, and a nearby overflow auditorium was mostly full as well. People came for different reasons, but all of them apparently had been moved by the story of Brown's death, which happened Aug. 9 when he was fatally shot by a police officer.
The service was a lively affair. A series of religious and civic leaders culminating with Al Sharpton delivered fiery sermons on everything from scripture to race to police in America. The calls for change and justice elicited applause, even in the crowded overflow section where white-gloved ushers handed out fans as the temperature rose.
Some of those who attended knew Brown, either as a friend or a family member. Others were high-profile figures, like White House aides or celebrities. But many people had no personal connection to Brown at all. Instead, they came because they felt the case meant something to them. This is what some of them told BuzzFeed:
"It could have been me, you know." —Kyle Blackmon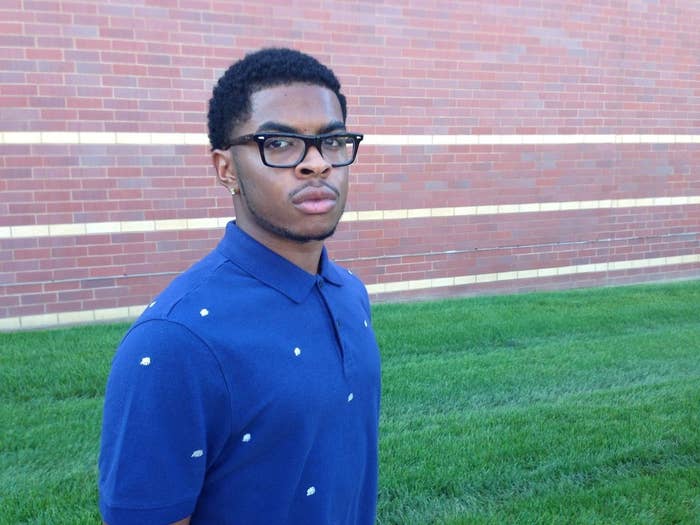 "This needs to stop. It really does." —Debra Clark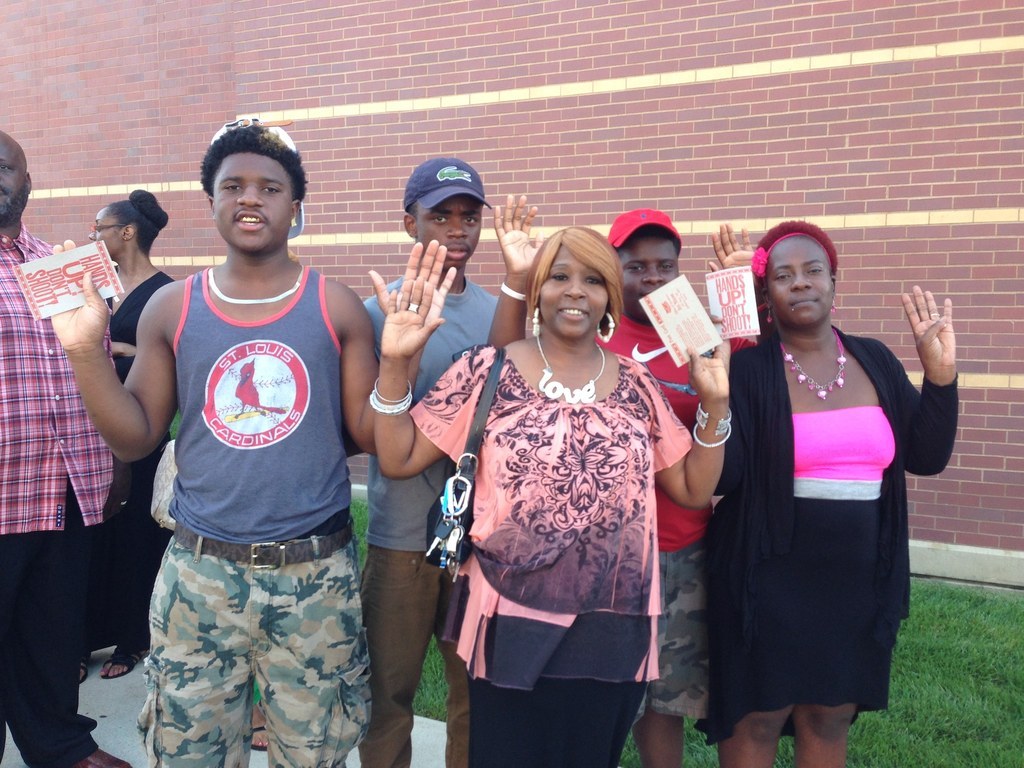 "Michael really wasn't a troublemaker at all." —Courtney Jones Sr.
Jones said he was friends with Brown, whom he described as a quiet and humble guy. He also said those who have described Brown as a thug are wrong, and that when news of the shooting reached him he didn't even realize the Michael involved could be his friend.
Jones was whisked away by a family entourage as the funeral began before BuzzFeed was able to take his picture. The moment was one of many when the crowd swirled around the church entrance as police did crowd control in the blocked off street. In the end, many would-be attendees were turned away and told to watch at a nearby gymnasium, which served as the overflow section. Before they arrived, however, Brown's family arrived and as his mother passed members of the crowd began yelling, "We love you."
"It's hard to believe that we're still suffering with a lack of communication between races." —Patricia Jones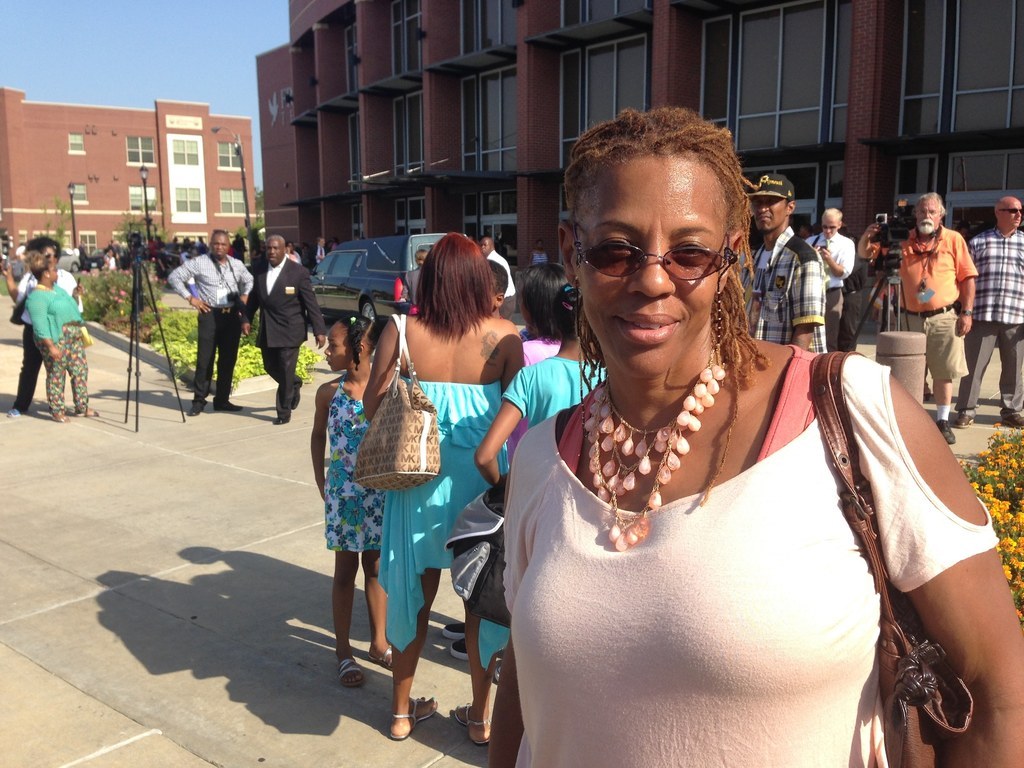 "It seems as though God has sanctioned this to happen. That a change needs to desperately take place." —DeeNa Adair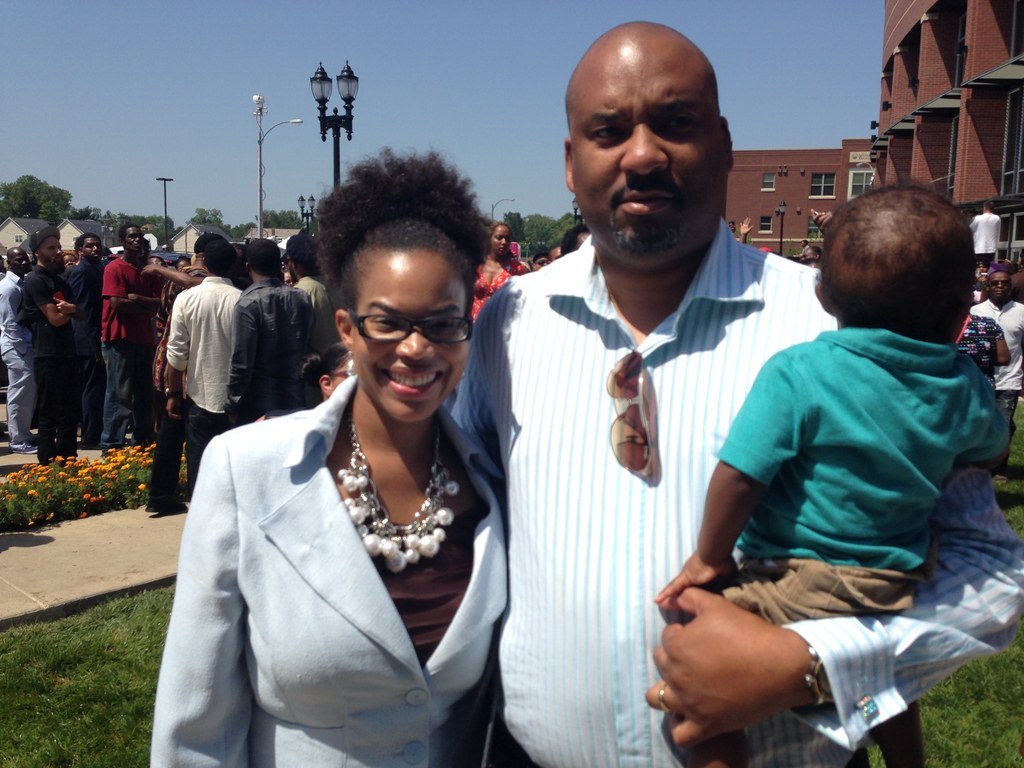 "I think it's time that we take a stand and fight for what we believe in." —Calvin Arnold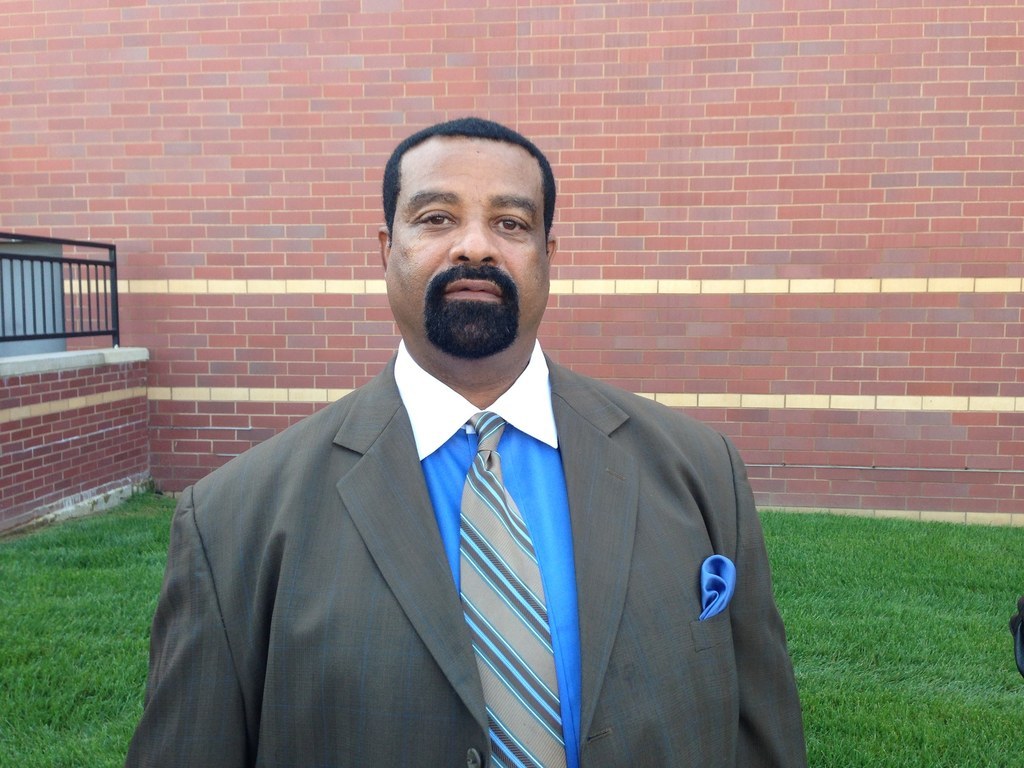 "We will be back out there on West Florissant tomorrow. We going to be out there every day until there's justice for Mike Brown." —Alphonso Scott