Israel Reportedly Bans Travelers From Ebola-Stricken Nations
Israel will deny visas to citizens of Sierra Leone, Liberia and Guinea, and avoid issuing visas to people who recently visited the nations, Haaretz reported.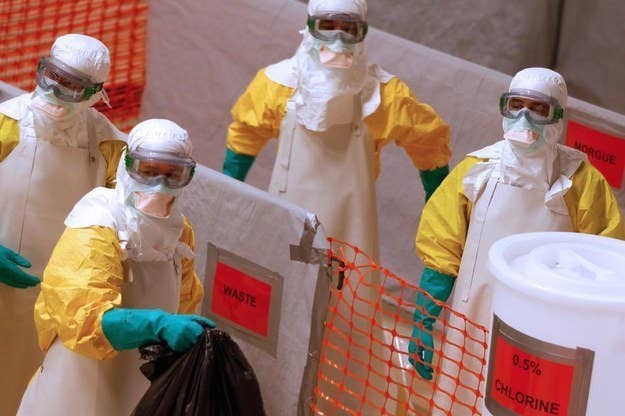 Israel moved Thursday to close its borders to citizens from several West African nations struggling with Ebola outbreaks, as well as to travelers who recently visited those nations.
In classified instructions, Israel's Foreign Ministry told its worldwide missions not to give visas to citizens of Liberia, Sierra Leone and Guinea, Haaretz reported Friday. The three nations are struggling with an Ebola epidemic that has killed nearly 5,000 people so far.
In addition, the instructions told officials to avoid giving visas to citizens of other countries who have traveled to the three Ebola-stricken nations.
According to Haaretz, Prime Minister Benjamin Netanyahu has previously characterized Ebola as one of three threats facing Israeli borders, the others being "illegal infiltrators and terror."
Israel's move comes after both Canada and Australia imposed similar restrictions on travelers from Ebola-stricken nations. The White House has resisted instituting a ban, and President Obama maintains that the only way to keep Americans safe from Ebola is to stop the epidemic in West Africa.
"A travel ban would only serve to put the American people at greater risk," White House spokesman Josh Earnest said last month. "Individuals who have spent time in West Africa would … conceal the true nature of their travel history."