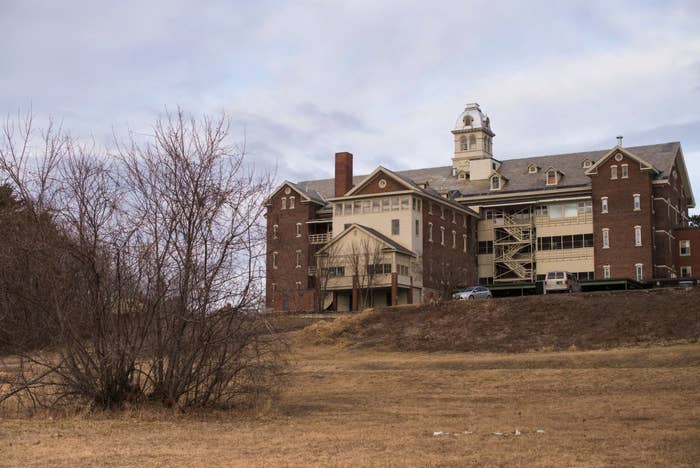 Officials in Burlington, Vermont, plan to open an investigation into a now-shuttered Catholic orphanage that was allegedly the site of extensive abuse that lasted for decades.
The investigation into St. Joseph's Catholic Orphanage is expected to be announced Monday. In a statement to BuzzFeed News Friday, Burlington Mayor Miro Weinberger said that officials had recently discussed their options regarding the facility, and that the allegations are "horrific and demand investigation."
Vermont Attorney General T.J. Donovan told the Burlington Free Press Friday that the investigation will involve a joint state-local task force.
The attorney general's office confirmed to BuzzFeed News that an announcement is planned for Monday, but would not provide details about the task force.
The planned investigation comes after a report from BuzzFeed News documented years of abuse at the orphanage, which closed in 1974. One woman, who entered the facility in 1940 and lived there for more than two decades, told a lawyer that she saw a nun push a boy to his death from a window, that she was forced to kiss the body of a boy who was electrocuted, and that she was sent into a fire pit to retrieve a ball.
The report also detailed alleged instances of torture and sexual abuse, among other horrors.
Burlington Police Chief Brandon del Pozo is also expected to be involved in the investigation into the orphanage.
Though del Pozo did not respond to BuzzFeed News' requests for comment Friday, he told the Free Press that the investigation is still in its "nascent stages" and officials have not decided how to proceed. Del Pozo also told local newspaper Seven Days that "if nothing else, there is [a] need for truth and reconciliation."
"It's safe to say that the mayor and I feel it's in the interests of justice to offer a full accounting of the crimes," del Pozo told the newspaper. "We feel it's the duty of the state to do so."