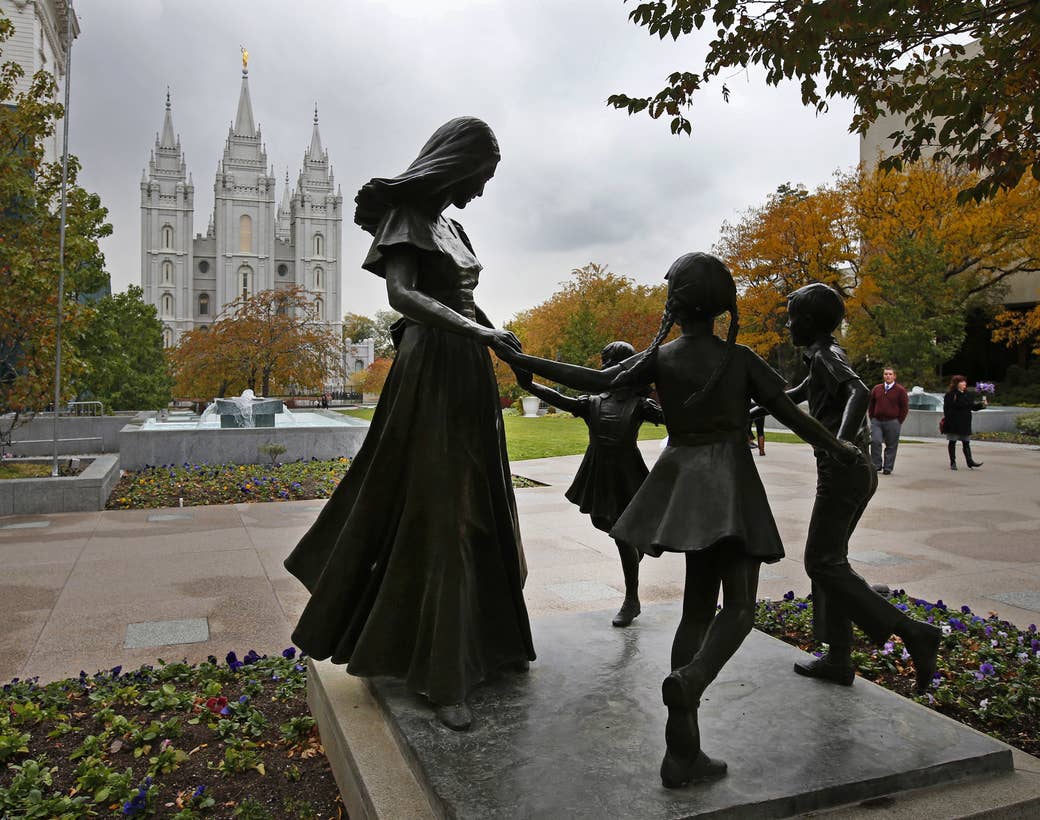 As Jodi read the news this week that a top aide to President Donald Trump had allegedly abused his two ex-wives, she was sitting at work trying not to cry.

Rob Porter, the White House staff secretary, resigned over the allegations, but for Jodi, a California woman who asked to be identified only by her first name, one of the story's details immediately jumped out: Porter and his two ex-wives were Mormons, and when the women reported the abuse to clergy, they were reportedly encouraged to stay in the relationship.
"The stories of these women made my heart hurt because that's my story," Jodi said. "I feel like there are hundreds of women, thousands of women in Mormonism with stories like this who stay because their bishops tell them to."
In the days since the Porter story broke, articles mentioning the alleged abuse have been shared widely among some members of the Church of Jesus Christ of Latter-day Saints (LDS) in private online groups, via email and text message, and publicly on Facebook. In some instances, the posts have elicited a long string of responses from Mormon women alleging similar things have happened to them.
BuzzFeed News spoke with more than 20 current and former female members of the LDS church from seven states for this story, all of whom said that they had experienced domestic abuse and then gone to their clergy for help. In most cases, those leaders were bishops, roughly the LDS equivalent of pastors who serve on a volunteer basis. Bishops are drawn from the church's lay priesthood, are all men, and serve for several years while maintaining jobs, families, and any other personal commitments.
In response to their requests for guidance, the women said, they were told by their bishops to stay in abusive relationships, that their eternal salvation could be jeopardized by leaving violent partners, and that they were to blame for their marital problems. Though some reported positive experiences with church leaders, every woman who spoke with BuzzFeed News for this story said there are widespread inadequacies in the way local Mormon leaders handle reports of abuse and domestic violence.
BuzzFeed News has agreed to use only the first names of the women, some of whom are involved in ongoing litigation related to divorces, or has granted them anonymity in order to protect their identities from their abusers. Each of their accounts was independently confirmed by family members or friends who were made aware of the abuse.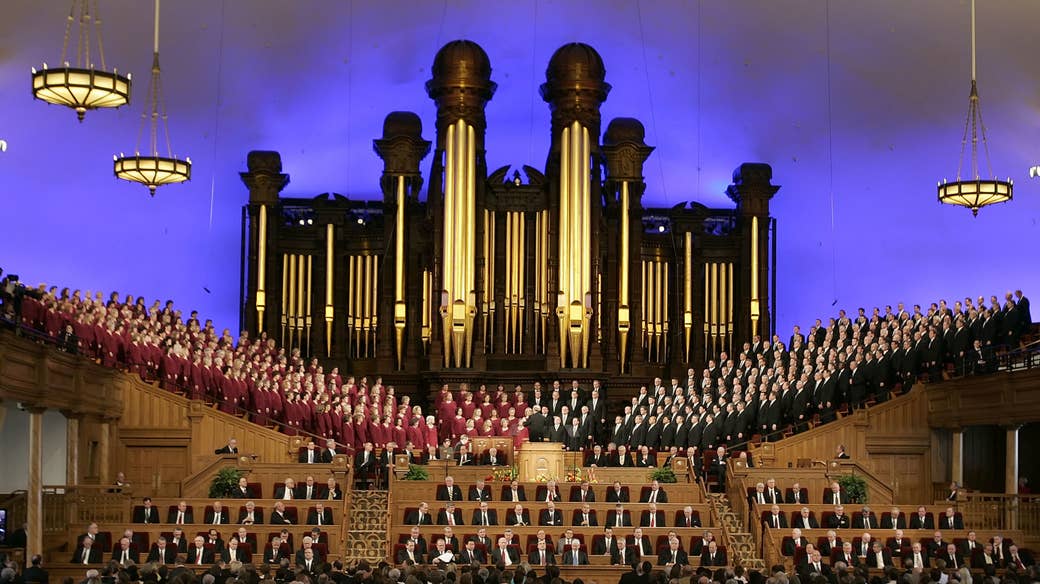 Rebecca, a 48-year-old Utah woman, said she suffered years of abuse, including an incident in the mid-1990s in which she barricaded herself inside a room with her two children while her husband tried to smash his way through the door.

"I can't tell you how many doors were broken down in my house," she said.
In 2012, Rebecca went to her bishop to seek counsel over the abuse. The bishop, she said, responded by pointing out her husband's positive qualities and commenting "on how all relationships have their problems."

Two years later, Rebecca wanted to leave her husband, but she received a dire warning when she again sought the advice of her church leader.
"I was told by my bishop, 'You're ruining your family for eternity.'"
"I was told by my bishop, 'You're ruining your family for eternity,'" Rebecca recalled. "So it was traumatic to realize that I had been living in this marriage for decades that was terrible and demeaning and degrading, and then I was being told that if I left it I was ruining my children."

The comment alludes to an LDS church doctrine of eternal families. Mormons believe that marriages and parental relationships continue after death. But the opportunity to be with family members after death hinges on a person's righteousness, and requires them to be married in an LDS temple, a rite known as "sealing."
The belief especially complicates abusive relationships, and many women who spoke to BuzzFeed News said their local church leaders counseled them that divorce could have eternal repercussions, jeopardizing both their own future and that of their children in the world to come.
Rebecca speculated that such comments weren't meant to be malicious, but stemmed from a lack of training.

"I think that they meant well, but neither were trained or understood the dynamics of domestic violence," she said.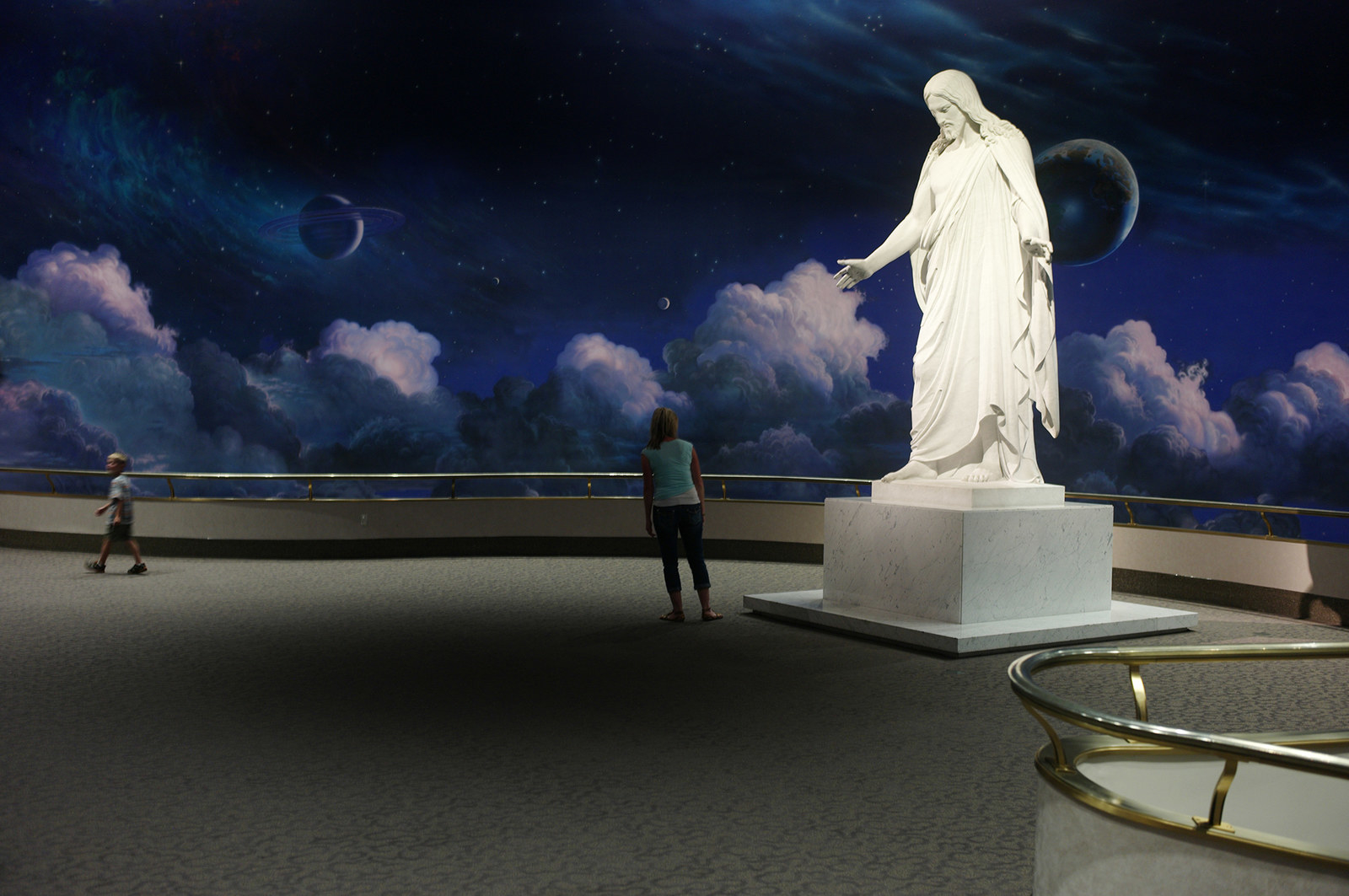 A 34-year-old Colorado woman, who asked to remain anonymous, said that while attending an LDS church-run university in the early 2000s a man she was dating physically assaulted her. When she went to her bishop about the incident, the woman said she was told she "forced him to act in this way" and "needed to repent."
"He said that it was a very serious situation, that I needed to repent, and told me I had to meet with him weekly to discuss what had happened," the woman said. "At the time, his response was more damaging to me than what the guy had done."
"He repeated that I needed to 'support and sustain the priesthood.'"
Several years later she married a man who developed mental health problems, which led to emotional abuse and sexual assault.

"He then snapped and pushed me down and raped me while I was saying no, asking him to stop, and crying," she said.
When the woman later told the stake president, a lay church leader who oversees a group of congregations, that she had decided not to move with her husband to another state where he had accepted a new job, the church leader warned her decision could jeopardize her husband's career.

"He repeated that I needed to 'support and sustain the priesthood' and that my husband's career would be at risk if I didn't move with him to support him," the woman recalled.
Ginny, a 43-year-old Utah woman, said her husband started physically abusing her soon after their marriage in the early 1990s. She eventually suffered a broken jaw and had "a big chunk" of her hair ripped out, she said.

"My bishop at the time told me I needed to work it out and figure out what I needed to do to fix me," Ginny recalled. "I got told, 'Maybe if you lost a little weight he wouldn't cheat. As the wife, you're the one who sets the tone for the family.'"
Ginny finalized her divorce after about five years of marriage.

"I think that in his own mind he thought he was helping," Ginny said of her bishop.
Other women described being told that abuse was their fault, that they needed to work harder to satisfy their husbands' sexual desires, and that they should pray or read their scriptures more often in order to deal with violence at home.
A small minority of the women who spoke with BuzzFeed News also reported having positive experiences with clergy, but even they argued that there are widespread problems with the way local church leaders generally handle domestic violence.
In response to questions about domestic violence, LDS church spokesman Eric Hawkins told BuzzFeed News by email that "it is difficult to speak to specific circumstances without complete information from all involved, but the position of the Church is clear: There is zero tolerance for abuse of any kind."

"Church leaders are given instruction on how to prevent and report abuse and how to care for those who have been abused," Hawkins added.
But many who spoke to BuzzFeed News contended that the training bishops receive falls short.
"I think what we have in a lot of clergy cases is people, leaders, who are very well meaning, who are trying to handle a problem they don't understand," said Donna Kelly, a prosecutor at the Salt Lake District Attorney's Office. "In other words, they don't have training to solve domestic violence. They don't have the training or the background or the information to be able to adequately deal with the problem."
Kelly, who is also a Mormon, has been a special victims prosecutor in Utah for the last two and a half decades, including nine years in Provo, the home of LDS church flagship college Brigham Young University. Utah's high concentration of Mormons has meant many of Kelly's cases have involved members of the faith.
"We frequently see cases where victims will go to their local clergy and talk about what's happening first before they come to us," she said, adding that LDS bishops often make court appearances.
"As a prosecutor I have seen bishops many times come in and speak on behalf on defendants," she said. "I have never seen one talk in support of victims. Never in 26 years."
"I have never seen one talk in support of victims. Never in 26 years."
After reaching out to a handful of LDS women this week, BuzzFeed News was quickly inundated with the names of dozens of others willing to share experiences similar to Porter's ex-wives — stories that have brought the conversations of the #MeToo movement into the heart of Mormonism.

Among those calling for change is Carolyn Homer, a Mormon and Washington, DC, based attorney who wrote on a popular Mormon blog this week that "the Rob Porter story typifies everything wrong with Mormon men not believing abused Mormon women."
In her post, Homer proposed a variety of remedies, such as condemning abuse from the pulpit and in church doctrine. But for Homer the stories about Porter were still difficult to read because, she added, the problems remain pervasive.
"I opened it up and I read it and I was infuriated and literally nauseous," she said, "because it's a story I've seen so many times." ●