In Ferguson, There's No "Typical" Protester
Protesters show up in Ferguson for a variety of reasons. Some want to cause chaos, while others want to stop it.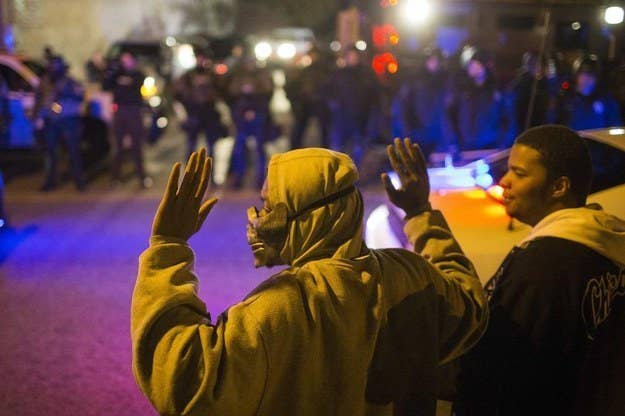 FERGUSON, Missouri — Balita Hearn was trapped. Behind her, on Tuesday night, a line of riot police marched through a dark parking lot, announcing over a public address system that everyone in sight was "subject to arrest." In front, dozens of people were fleeing while a small group smashed windows in a Meineke store.
Hearn, who lives in St. Louis, was standing near her car, but didn't have keys or a phone — those were with her boyfriend, whom she had lost track of in the chaos.
"I think he might have been arrested," she worried as the police stepped closer. In the end, she ended up borrowing a phone and calling her mom for a ride home.
To call Hearn a protester isn't quite right. She was in Ferguson and is sympathetic — to the demonstrations "as long as it stays peaceful" — but was there as much to see what was happening in her community as anything. "When you see it on the news, it's just hard to believe it's in your city," she said.
Hearn is not the typical attendee, but there are many like her and she illustrates the difficulty of pinning down a specific type of protester. Case in point: When several people started smashing windows Tuesday night, a chorus of other protesters drowned out the sound of breaking glass with shouts of "stop" and "don't do it."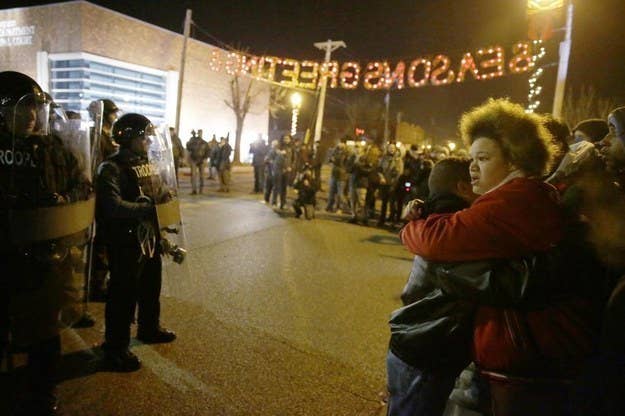 Something similar happened Monday night. On Tuesday, police generally stepped in to hot spots after a few minutes. But on Monday looters had long periods of free reign — until other protesters stopped them. For example, at Beauty World, which is just down the street from the Ferguson Police Department, Andre Thomas and another man stepped in front of the broken windows to stop anyone else from entering.
"I think someone's still inside though," Thomas said as he cast a worried glance inside. Other protesters took up similar positions outside a row of restaurants down the street when those establishments also had their windows smashed.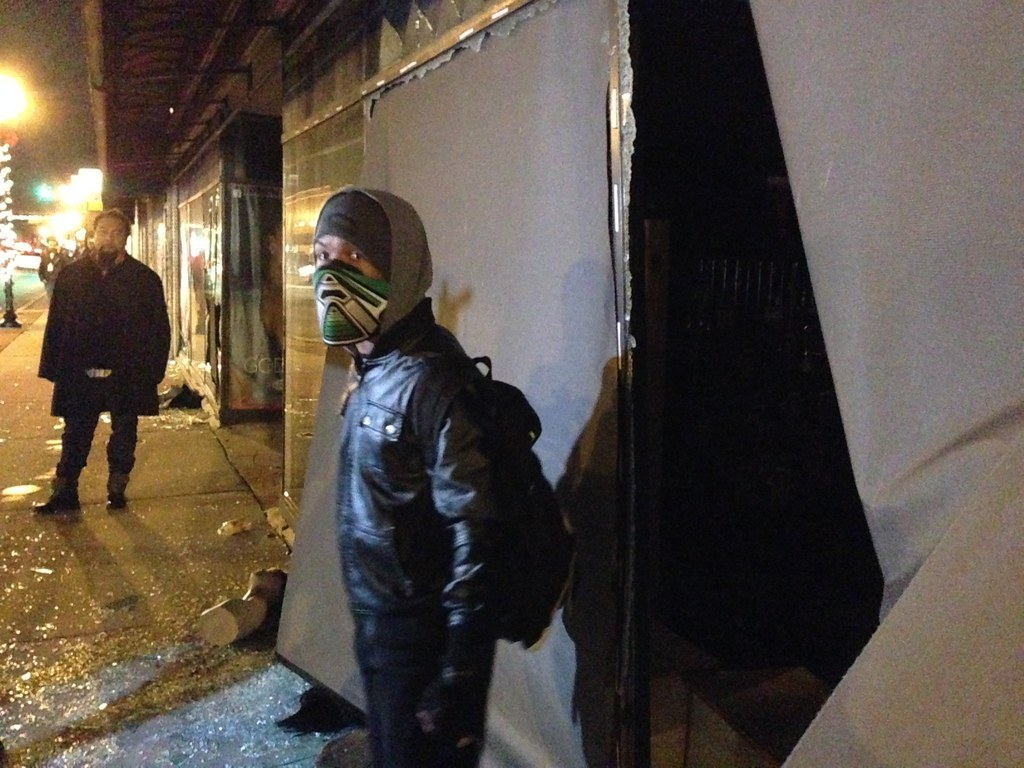 None of which is to say that all protesters in Ferguson are like Thomas, or like Hearn. As Joel Anderson reported, some are proud of the chaos and have their reasons.
Others want something else entirely. Tuesday night, after a group burned a police car and smashed the windows at Ferguson's city hall building, Andre Cooper and Henry Jones stood several blocks away and told BuzzFeed News they condemned the violence.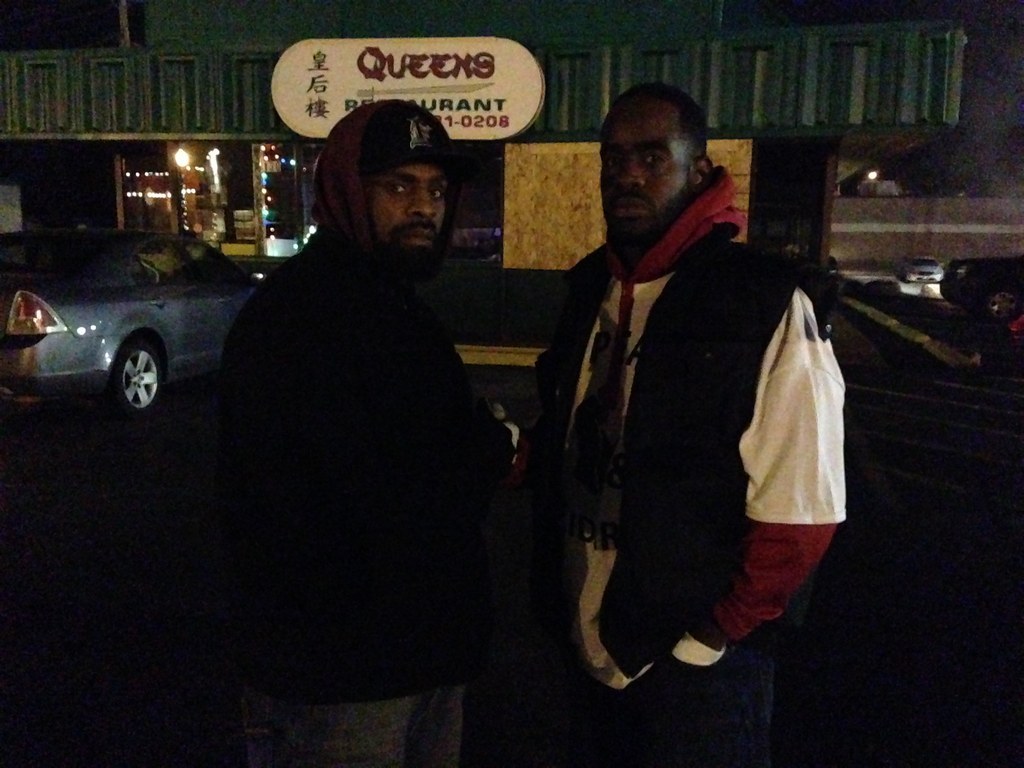 Both men had harsh words for police and said there are real problems in the community.
"You gotta shut up and take it like a good boy," Jones said of police harassment. But he and Cooper spoke at length about wanting better dialogue and more social programs for the community.
"It's a cool place to live," Cooper added, "minus the bullcrap."