Images From The Massive "Ferguson October" Event Show Thousands Protesting Police Violence
"Ferguson October" included a march in downtown St. Louis and drew demonstrators from across the U.S.
Thousands of people gathered in the heart of St. Louis Saturday for Ferguson October, a protest of police violence that comes two months after the death of Michael Brown.
The demonstration included a paper mache representation of Brown with his hands up.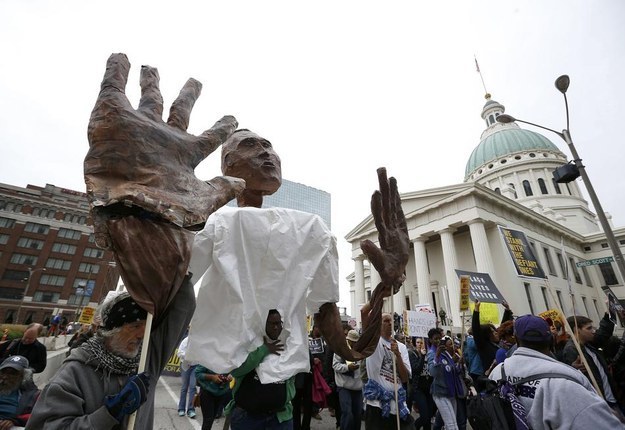 Police patrolled on foot and bike, and the protest remained peaceful.
The image below was taken by photo journalist Koran Addo and depicts a boy named Nigel who had run into the street as his mother and grandmother called to him.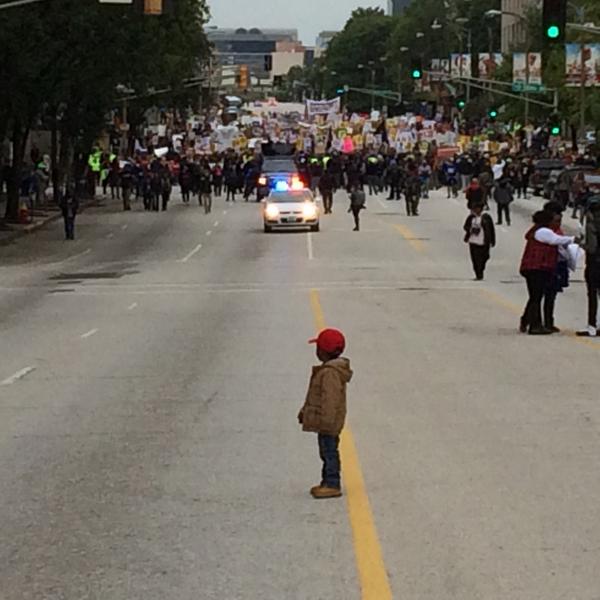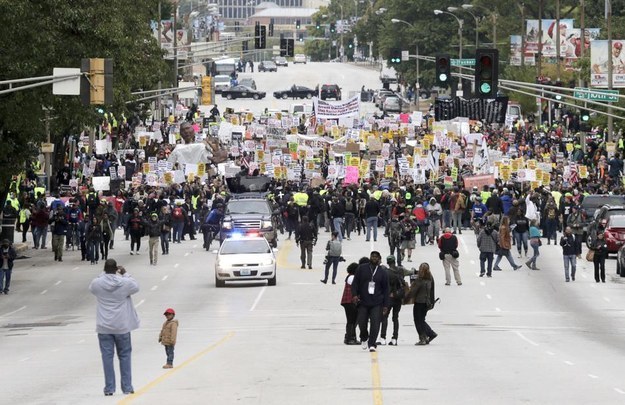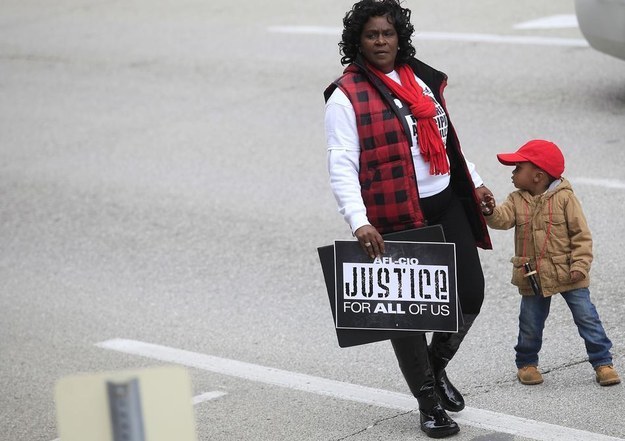 The water in this fountain is traditionally dyed red at this time of year to celebrate the Cardinals, though many at the event commented that it took on new symbolism in light of recent police shootings.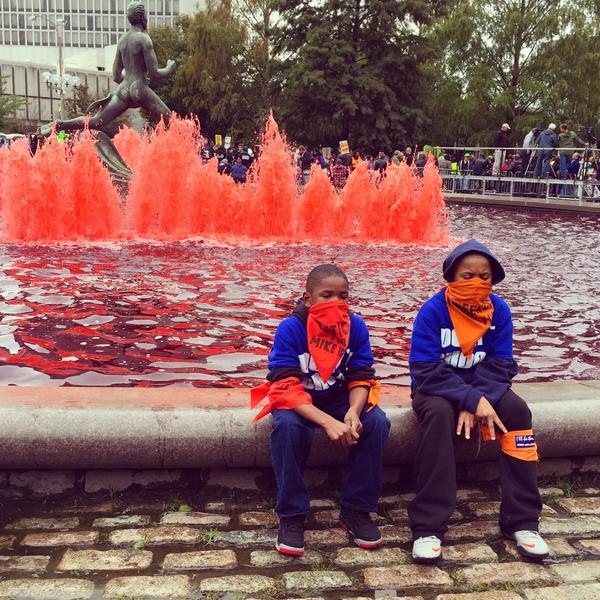 Protesters marched about a mile and half to Kiener Plaza, in the heart of downtown St. Louis.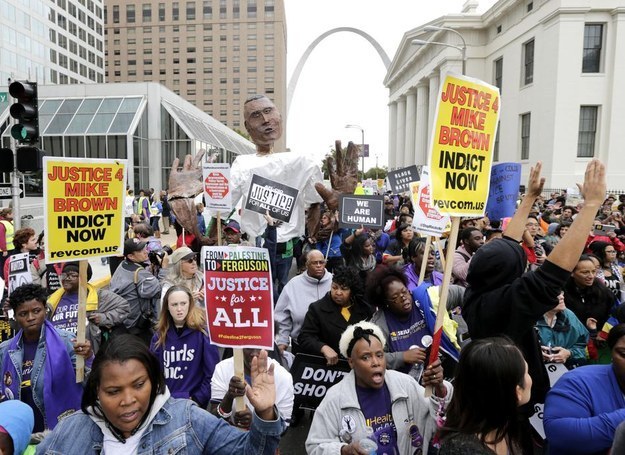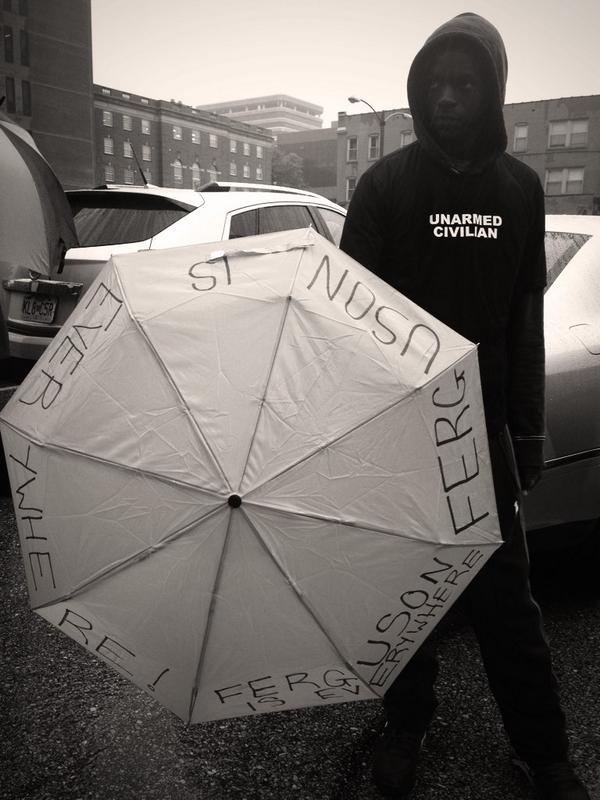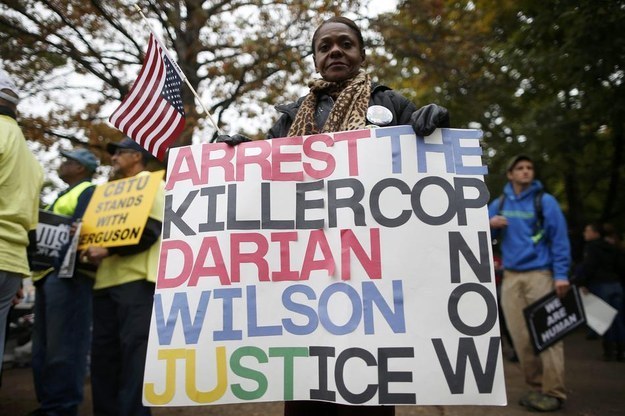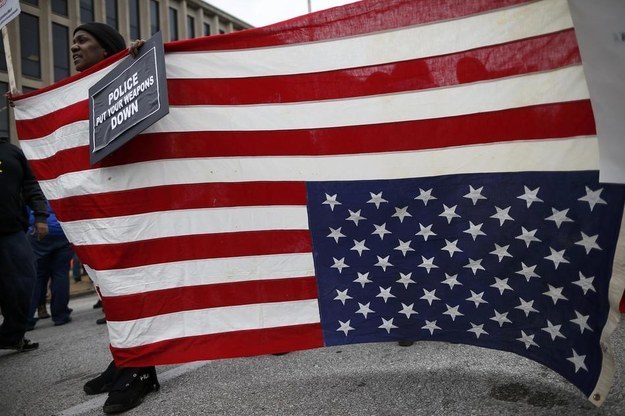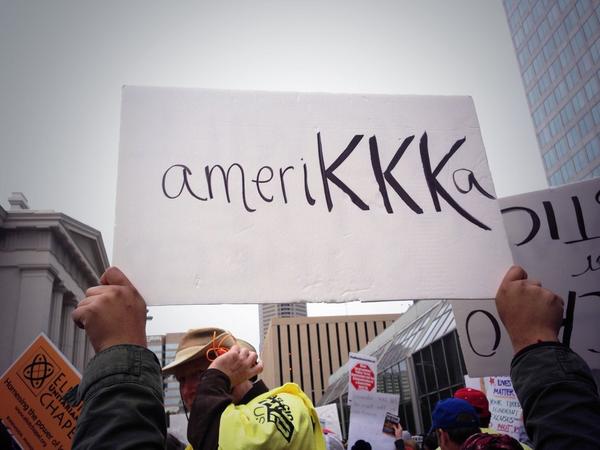 Some protesters also drew attention to police violence nationwide.
In the image below, a woman looks from behind a banner displaying the names of people killed by police across the U.S.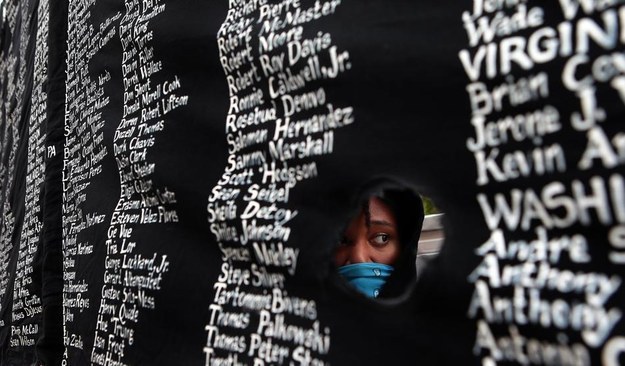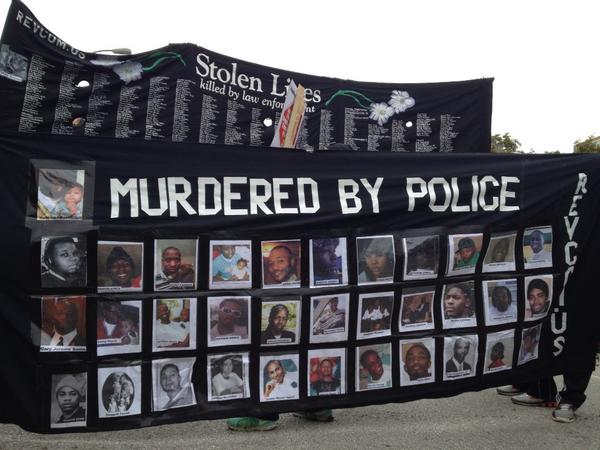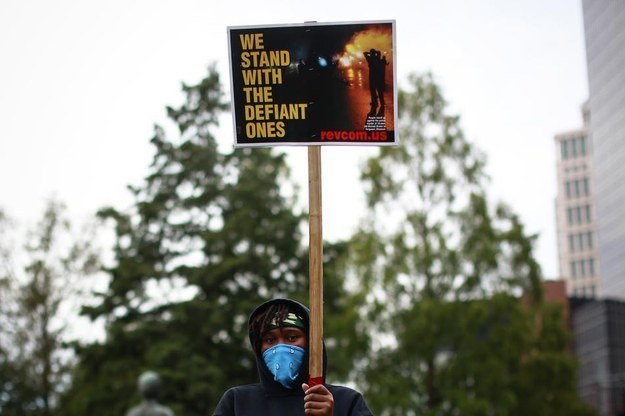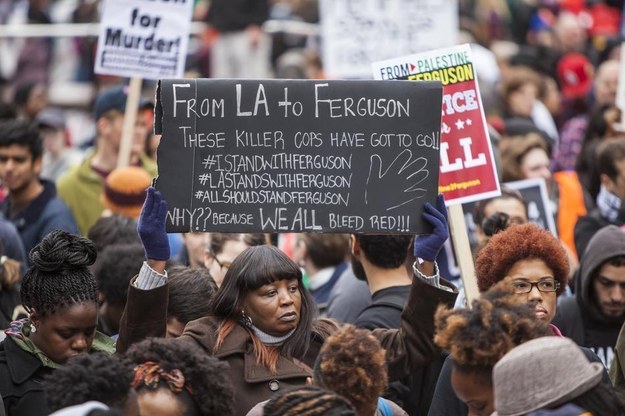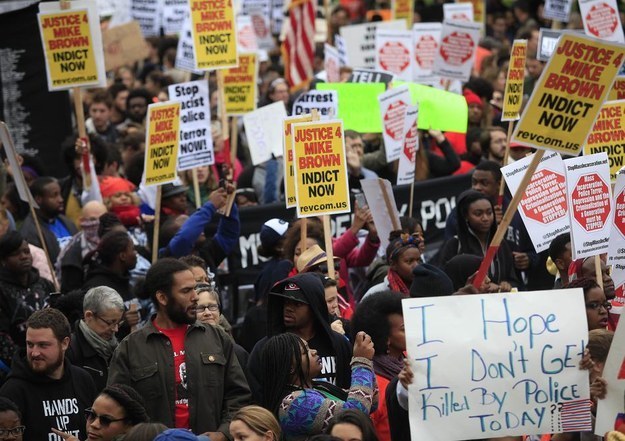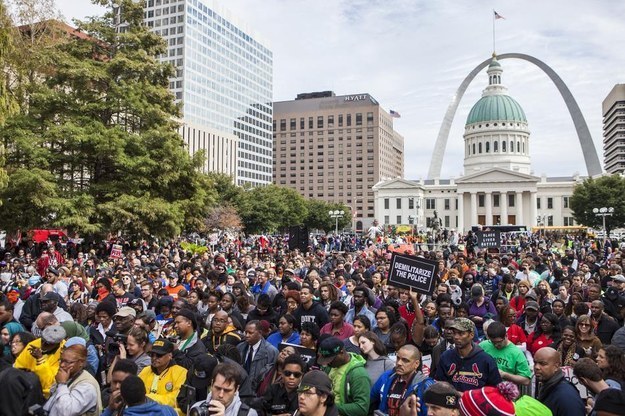 The St. Louis Post-Dispatch described the crowd as "peaceful and jovial."
The event also included speeches by clergy members and people with stories of police mistreatment. The event began winding down about 2 p.m., The Post-Dispatch reported, though additional protests in other parts of St. Louis County continued through the night.