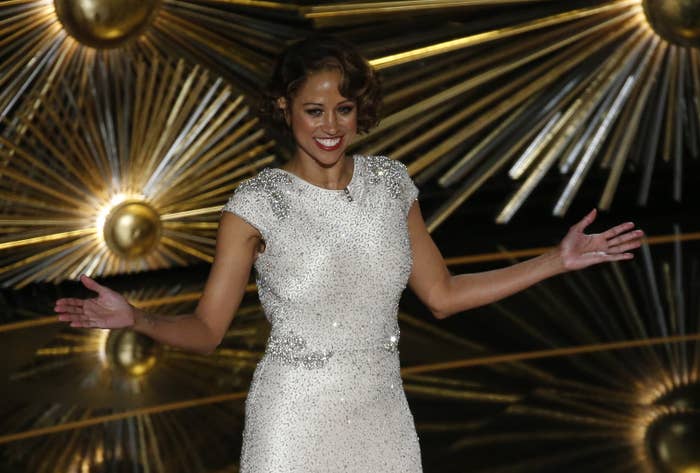 Stacey Dash, best known for starring in the hit 1995 movie Clueless and later becoming an outspoken conservative commentator, has ended her long-shot bid to become a congresswoman.

In a statement Friday, Dash said she pulled out of the race to represent California's 44th Congressional District because the "overall bitterness surrounding our political process, participating in the rigors of campaigning, and holding elected office would be detrimental to the health and wellbeing of my family." Dash had filed last month to run as a Republican, pitting her against incumbent Nanette Barragán and Compton Mayor Aja Brown, both Democrats.
California's 44th Congressional District runs through a heavily Democratic slice of Los Angeles, representing parts of South LA as well as Compton, Carson, and North Long Beach.
In her statement, Dash said she still hopes to help people "on the national level," and that she believes "we live under a system of 'Plantation Politics,' which offers people on the lower end of the economic spectrum little more than symbolic gestures instead of true political empowerment and improvement."
Despite withdrawing from the race, Dash is still a certified candidate for California's June 5 primary, and according to the Los Angeles Times will still appear on the ballot for the race.
Though best known for her acting — which includes roles in more than 30 films, as well as TV shows such as CSI: Crime Scene Investigation — Dash worked most recently as a commentator for Fox News. She joined the network in 2014 and was suspended in 2015 for saying then-president Obama "could give a shit" about terrorism.
Fox News decided not to renew Dash's contract last fall, according to the Hollywood Reporter.
Dash also was an early supporter of Donald Trump and wrote a book titled There Goes My Social Life: From Clueless to Conservative.
On her campaign website, Dash promised to take a bipartisan approach on issues including homelessness, education, and unemployment. But in her announcement Friday, Dash doubled down on her criticism of Democrats, saying that for decades the party had forgotten people.
"My political positions have often been labeled as controversial," Dash said, "but the real controversy is how decades of government corruption and political dis-empowerment have created a system where skyrocketing home prices, dirty needles in the streets, and long bus trips to other districts for jobs are somehow considered acceptable by the government officials representing the 44th District."