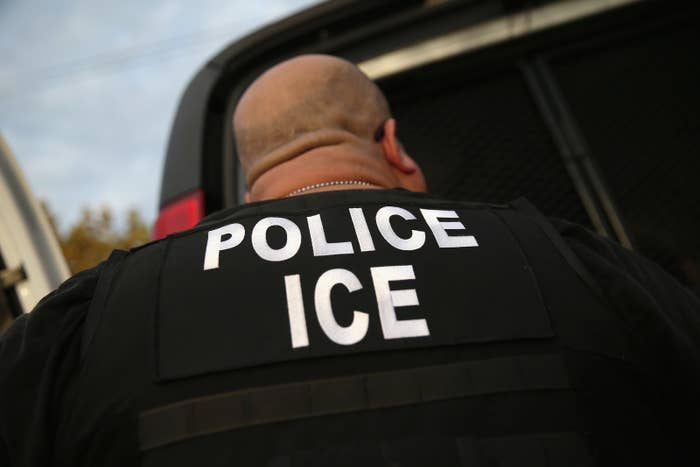 An undocumented woman alleging to be the victim of domestic violence was arrested last week in Texas by federal immigration agents moments after she obtained a protective order against her alleged abuser, who may have tipped off agents in the first place.

Documents filed Friday state that the woman was in the El Paso County Courthouse on Feb. 9 to obtain a protective order against her boyfriend, Mario Alberto De Avila. County attorney Jo Anne Bernal told KFOX that the alleged victim, who is a transgender woman, was granted the order for a domestic violence claim.
The court documents refer to the woman using a male name, but Bernal told the El Paso Times that she is actually a transgender woman. Federal agents surveilled the courthouse, according to the documents, and when the woman walked out she was questioned and arrested.
While the documents do not state who tipped off federal agents, they do reveal that on Feb. 2 someone told authorities that the woman — who had previously been deported six times and arrested for stolen mail — was living at a domestic violence shelter and had filed a protective order against De Avila.
Bernal, however, told multiple local news outlets that the person who tipped off authorities may have been De Avila, the woman's alleged abuser.
"I'm suspicious that the tip may have come from the abuser, who knew precisely where the victim would be at that time and date since he had received notice to be in that courtroom as well," Bernal told KFOX.
De Avila is currently behind bars for forgery.

BuzzFeed News could not immediately reach Bernal or federal immigration authorities Wednesday night. However, Bernal told KFOX that she had never seen immigration officers target a domestic violence victim before.
"I cannot recall an instance where ICE agents have gone into the domestic violence court, specifically looking for a victim of domestic violence," she said.

In a statement Thursday, the American Civil Liberties Union condemned the woman's arrest and called on authorities to release her.
"This wrongheaded enforcement action sends the message that if a victim is undocumented, future domestic abuse may go unpunished," ACLU of Texas executive director Terri Burke said in the statement. "Home invasions may go unpunished. Rape may go unpunished. Human trafficking may go unpunished."
The woman's arrest comes amid nationwide immigration raids that led to hundreds of arrests of undocumented immigrants. Federal authorities have said the raids are routine, though they have prompted speculation and fear that they are part of a crackdown under the Trump administration.