Hundreds Of Airplanes Will Undergo Emergency Inspections After The Deadly Southwest Flight
The inspections, ordered Friday, will apply to planes using a popular type of jet engine.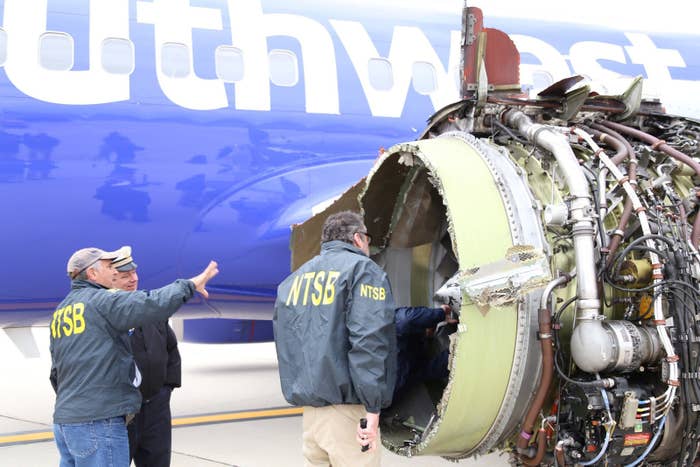 US aviation officials have ordered emergency inspections of hundreds of airplane engines just days after a woman died on a Southwest plane that suffered an engine explosion.

The Federal Aviation Administration order issued Friday requires operators of planes using a specific engine, the CFM56-7B, to inspect those engines' fan blades within 20 days. About 352 engines in the US and 681 worldwide will have to undergo the inspections, the FAA said, citing estimates from the manufacturer.
The inspections only apply to engines with more than 30,000 total cycles — one "cycle" includes the process of starting up, taking off, landing, and then shutting down — since they were new.

The inspections are a direct response to the engine explosion Tuesday on a Southwest Airlines plane, which was forced to make an emergency landing in Philadelphia. The explosion on the Boeing 737-700 was powerful enough to break cabin windows.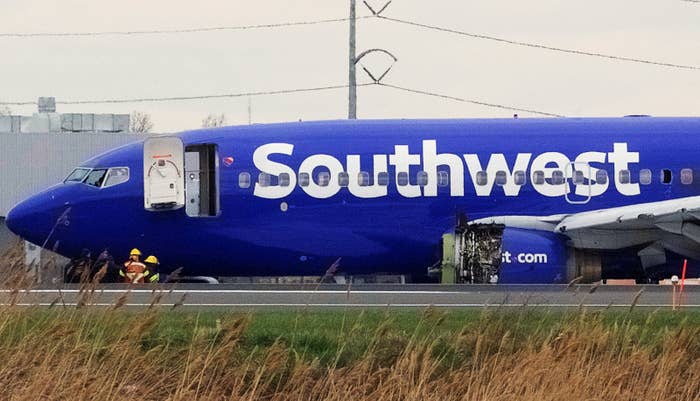 A woman, Jennifer Riordan, reportedly was partially sucked out of a broken window during the incident and ultimately died from her injuries.
In the days following the incident, Southwest sent apology letters to passengers who were on the plane, as well as checks for $5,000, and $1,000 travel vouchers, the Associated Press reported. The letter reportedly stated that the money was "to cover any of your immediate financial needs."
Southwest did not answer BuzzFeed News' questions about the apology and payments, but said in an email that "the communication and gesture are authentic and heartfelt."
The FAA said Friday that the Southwest plane's engine failed "due to a fractured fan blade, resulting in the engine inlet cowl disintegrating."
"Fan blade failure due to cracking, if not addressed, could result in an engine in-flight shutdown (IFSD), uncontained release of debris, damage to the engine, damage to the airplane, and possible airplane decompression," the regulators added.
In response to the FAA inspection order, Southwest said in a statement that its existing "maintenance program meets or exceeds all the requirements specified."
The engines that must be inspected are manufactured by CFM International. Shortly before the FAA order Friday, CFM recommended inspections for engines with 30,000 cycles be conducted within 20 days, as well as inspections of engines with 20,000 cycles by August.
The company described the CFM56-7B engine as a "workhorse" that went into operation in 1997 and has since logged more than 350 million flight hours. There are currently about 14,000 CFM56-7B engines in operation.
Though the FAA isn't requiring inspections of engines with fewer than 30,000 cycles, it said in its statement that it is leaving the door open to "further rulemaking."