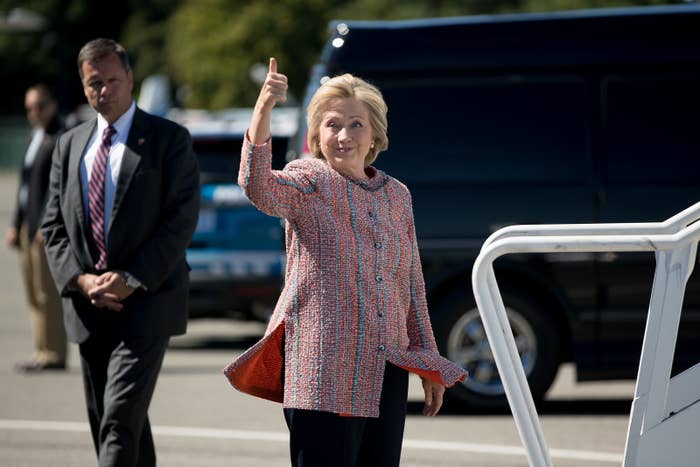 Hillary Clinton returned to the campaign trail Thursday after taking time off to recover from pneumonia.

The Democratic presidential nominee began her return Thursday with a rally in Greensboro, North Carolina, where she criticized Republican rival Donald Trump and used her illness to illustrate the need for better healthcare in the US.
"As you may know, I recently had a cough that turned out to be pneumonia," Clinton said at the opening of her speech. "I tried to power through it, but even I had to admit that even a few days of rest would do me good."
Clinton's health made headlines over the weekend after she was captured on video struggling to walk at a 9/11 memorial. She later announced that she had been diagnosed with pneumonia days earlier.
During her speech Thursday, Clinton said she spent her time off talking to friends and thinking. That led her to the conclusion that "people like me, we're lucky."
"When I'm under the weather I can afford to take a few days off," Clinton said. "Millions of Americans can't. They either go to work sick or they lose a paycheck."
She added that many Americans still don't have insurance, or do have coverage but can't afford to use it.
Clinton also used the speech as an opportunity to criticize Trump.
"I'll never be the showman my opponent is, and that's okay with me," she said. The comment was a reference to Trump's appearance Thursday on The Dr. Oz Show.
Later Thursday, Clinton held a news conference where she addressed tightening polls between her and Trump. "Those are the kinds of presidential elections we have in America," she said.
"I'm going to keep doing everything I can to deliver my message about what's at stake in this election," she added.