Hillary Clinton Apologizes For Using Private Email Server
The presidential candidate told ABC News Tuesday that it was a "mistake" to use a private email server while she was secretary of state.
Hillary Clinton apologized Tuesday for using a private email server while serving as secretary of state, a major reversal in tone as the scandal continues to dog her presidential campaign and raise questions about her viability as a candidate.
Clinton made the apology during an interview with ABC News.
"That was a mistake. I'm sorry about that. I take responsibility, and I'm trying to be as transparent as I possibly can," she said of using the private email and server while secretary of state.
The comments came just one day after Clinton said she would not be apologizing for the email server arrangement, telling the Associated Press that "what I did was allowed. It was allowed by the State Department. The State Department has confirmed that."
Clinton also said that she did not receive classified information at her private email address, and had tried to be "as transparent as possible."
Tuesday evening, however, Clinton posted a note to Facebook. In it, she admitted she "should have used two email addresses, one for personal matters and one for my work at the State Department."
"Not doing so was a mistake," the note added. "I'm sorry about it, and I take full responsibility."
She also added a page to her website that reiterated her email-related talking points. According to the website, Clinton's "use of a private email account was allowed under State Department rules" and "nothing she sent or received was marked classified."
Clinton recently told NBC News she was merely sorry that the situation "has been confusing to people and has raised a lot of questions."
She seemed to echo that point again during the AP interview when she framed the scandal as "a distraction, certainly."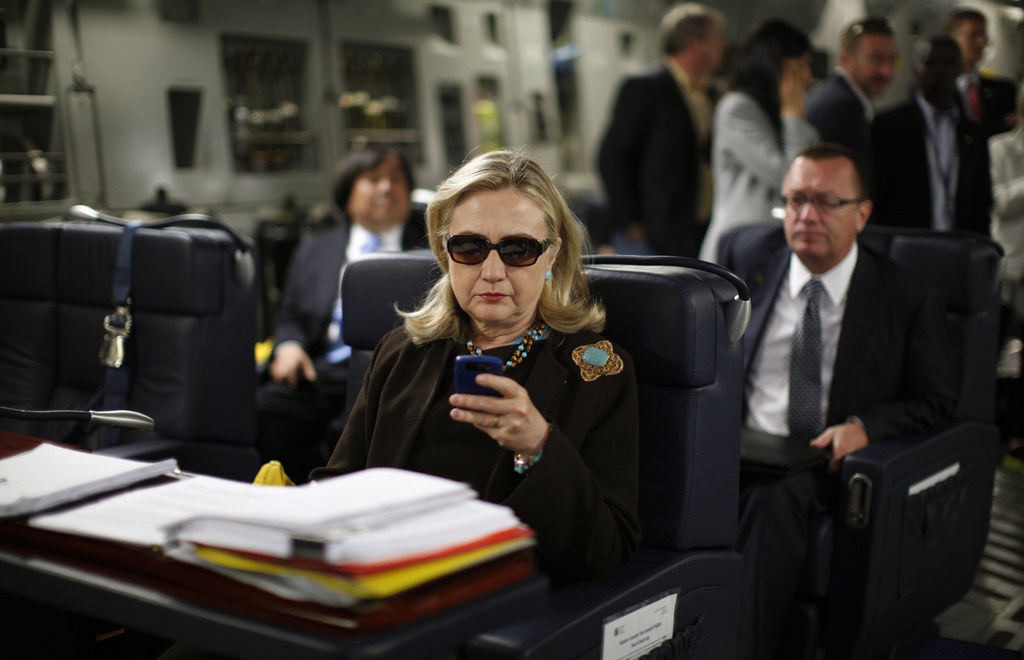 Clinton has continued to insist that the email scandal won't sink her campaign, though her rivals have been gaining ground on the presumptive frontrunner.
When asked by ABC if she could politically survive the scandal, Clinton said "of course I can."
"I, as you might guess, have been around a while and there have been lots of, you know, attacks and counter-attacks and questions raised," she said. "And I can survive it because I think I'm running to be president to do what the country needs done. And I believe the American people will respond to that."
Still, Clinton's campaign has struggled to maintain its frontrunner status. For weeks, Bernie Sanders — a senator from Vermont — has been chipping away at Clinton's lead and recently pulled ahead in New Hampshire.
Now, a new poll shows Vice President Joe Biden — who has not actually declared his candidacy — gaining ground as Clinton hits all-time lows.