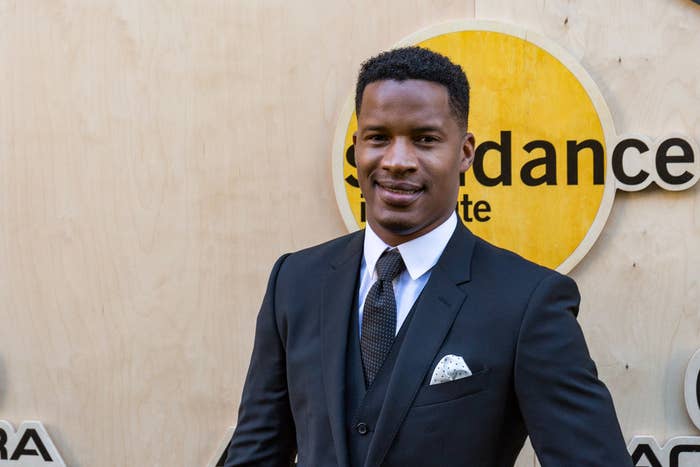 Who is Nate Parker?
Nate Parker, 36, is most famous for writing, directing, producing, and starring in The Birth of a Nation, a film that tells the story of a slave rebellion in 1831 Virginia. The film debuted at the 2016 Sundance film festival and sold for a record $17.5 million to Fox Searchlight.
The Birth of a Nation is slated for wide release in October.
Parker also has acted in a number of other films, including Red Hook Summer and Arbitrage.
What are the allegations against him?
In 1999, a woman accused Parker and Jean Celestin — who co-wrote The Birth of a Nation — of rape while they were all students at Penn State University. According to court documents, the rape happened on Aug. 21 at an off-campus apartment. The woman was unconscious at the time of the rape, the documents added.
Afterward, the woman reportedly was "afraid and in physical and mental pain" and went forward to police the next month. Parker and Celestin were arrested in October 1999.
The court documents also allege that a private investigator hired by Parker and Celestin showed the woman's picture to people on campus, revealing her identity and ultimately prompting harassment.
"After her name was made known to those with whom the investigator talked, Jane Doe was harassed on campus and was no longer able to eat or socialize in public areas," the documents state.
The documents further allege that Parker and Celestin themselves harassed the woman despite a court order against contacting her in any way.
In a Facebook post Tuesday, Parker maintained his innocence and said the "encounter was unambiguously consensual." However, he added that "there are things more important than the law."
"There is morality; no one who calls himself a man of faith should even be in that situation," Parker wrote.
He also said that he "may not have shown enough empathy even as I fought to clear my name."

What happened to Parker's accuser?
The woman who accused Parker and Celestin is dead. Her brother told Variety this week that she killed herself in 2012. She was 30 years old.
In his Facebook post, Parker wrote that "I myself just learned that the young woman ended her own life several years ago and I am filled with profound sorrow."
"I can't tell you how hard it is to hear this news," he wrote. "I can't help but think of all the implications this has for her family."
The court documents state that after the alleged rape, she "suffered severe depression, sleeplessness, and anxiety attacks. She was unable to attend classes or even leave her room."
She later tried to kill herself twice in 1999. Her brother told Variety that "she became detached from reality."
In a statement to the New York Times Tuesday, the woman's family said they appreciated that "these men are being held accountable for their actions."
"However, we are dubious of the underlying motivations that bring this to present light after 17 years, and we will not take part in stoking its coals," the statement added.

However, the woman's sister, Sharon Loeffler, told the Times that the statement did not represent the sentiments of the woman and her other family members.
"I know what she would've said," Loeffler told the Times. "And that would be, 'I fought long and hard, it overcame me. All I can ask is any other victims to come forward, and not let this kind of tolerance to go on anymore.'"
She also said that her sister believed there were other victims. "These guys sucked the soul and life out of her," she said.
What is the status of the case?
Parker was acquitted in 2001. Celestin was convicted and sentenced to six months behind bars, but the conviction was eventually overturned and sent back to court. Celestin's case never made it to a new trial, however, because the woman declined to testify again, according to The Hollywood Reporter.
The woman's brother told Variety the initial trial was "tough" on her and argued that Parker "got off on a technicality."
Following the case, Parker and Celestin were both suspended from Penn State's wrestling team, Variety reported. Parker also transferred to the University of Oklahoma.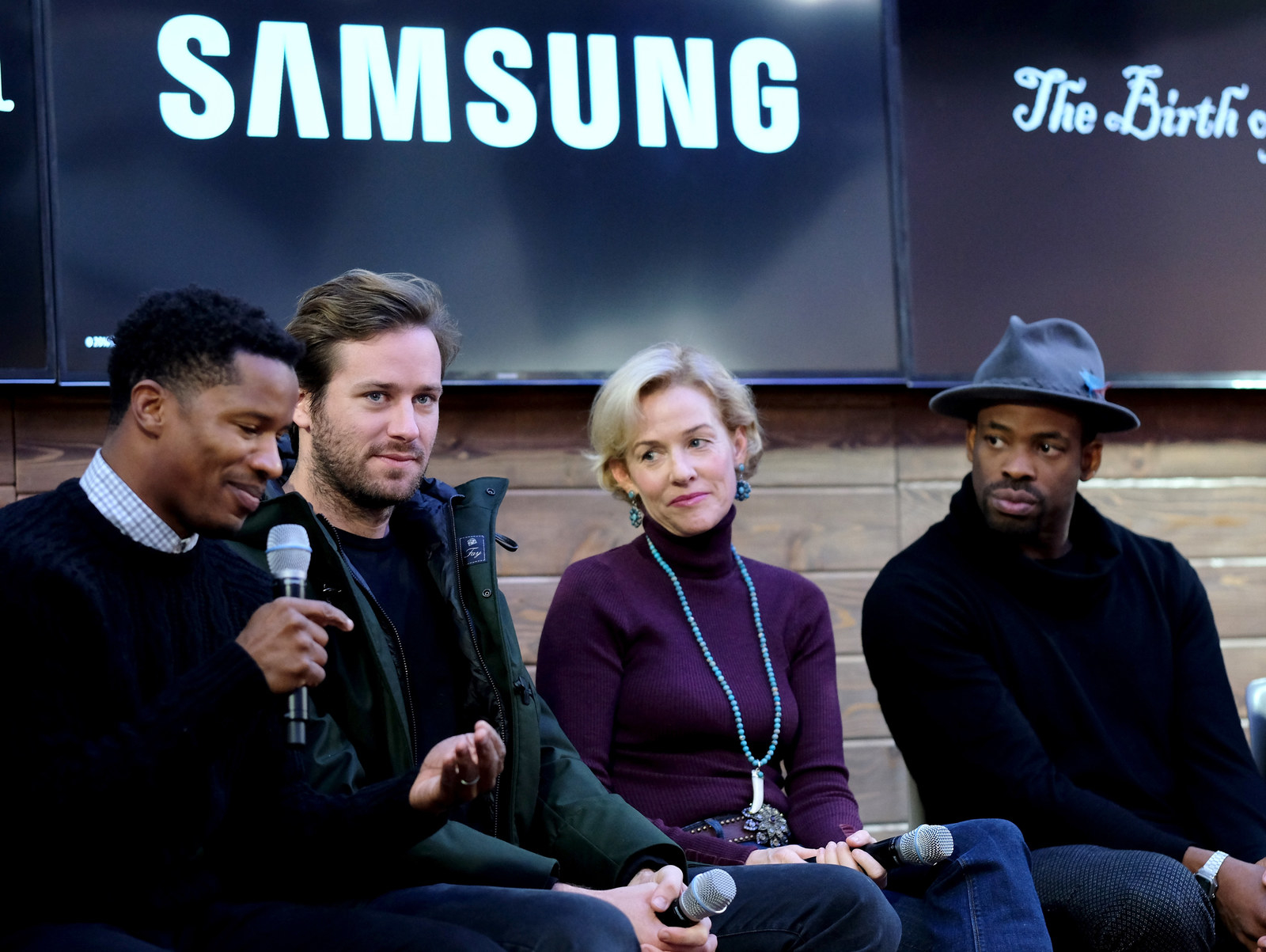 Why is this case suddenly in the news again?
The alleged rape has been raised in multiple interviews about the upcoming premiere of The Birth of a Nation.
Speaking last week with Deadline, Parker said he anticipated the rape case coming up, but added, "I will not relive that period of my life every time I go under the microscope."
In another interview with Variety, he described himself as an "open book" and an "advocate of justice."
"It was a very painful for everyone who went through it," he added of the case. "What I learned through 17 years of growth and having children and having a wife and building a family is that we have to fight for what's right. We have to lead in love."

Parker noted to both publications that he had been cleared of all charges. His Facebook post also was a direct response to the increased media attention.
"I understand why so many are concerned and rightfully have questions," he wrote. "These issues of a women's right to be safe and of men and women engaging in healthy relationships are extremely important to talk about, however difficult."

What impact could this have on Parker going forward?
Parker has been heralded as a rising star in Hollywood and The Birth of a Nation was widely considered to be an Oscar contender.
But Variety reported Tuesday that despite Parker's acquittal, there are internal concerns at Fox Searchlight that the allegations could overshadow the film.
In a statement to BuzzFeed News, Fox Searchlight said it was aware of the incident and noted that Parker was "found innocent and cleared of all charges."
"We stand behind Nate and are proud to help bring this important and powerful story to the screen," the studio said.