Here's How Tuesday's Election Changed The Landscape Of America's Governors
Republicans won at least four governorships. Democrats took one.
The map on the right shows political distribution of U.S. governors prior to Tuesday's elections. The map on the left shows the new, post-election landscape.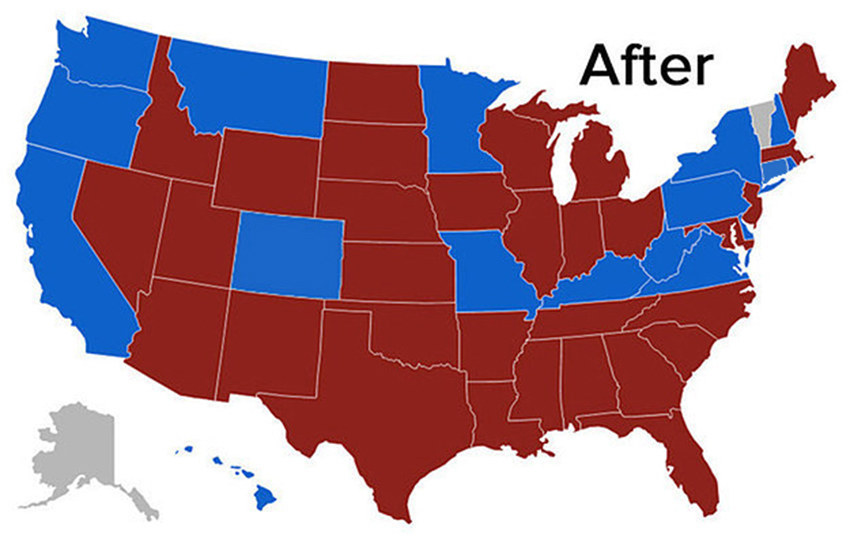 States shown in gray were too close to call early Wednesday morning. States that flipped Republican were Maryland, Massachusetts, Arkansas, and Illinois. Democrats picked up the governorship in Pennsylvania.