Here Are The Best Moments From The Romney-Holyfield Fight
The boxing match took place Friday night in Salt Lake City and raised more than $1 million to fight worldwide blindness.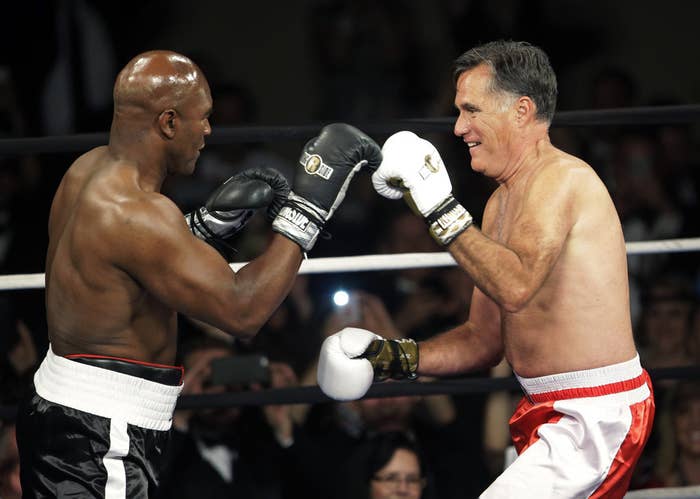 Former Republican presidential candidate Mitt Romney squared off against five-time heavyweight champion Evander Holyfield Friday night.
The boxing match took place in Salt Lake City and was a fundraiser for Charity Vision, an organization that fights blindness worldwide. Charity Vision hoped to raise $1 million at the event.
Ring side tickets to the bout went for $2,500, and the event also included an auction.
And got off a few good punches.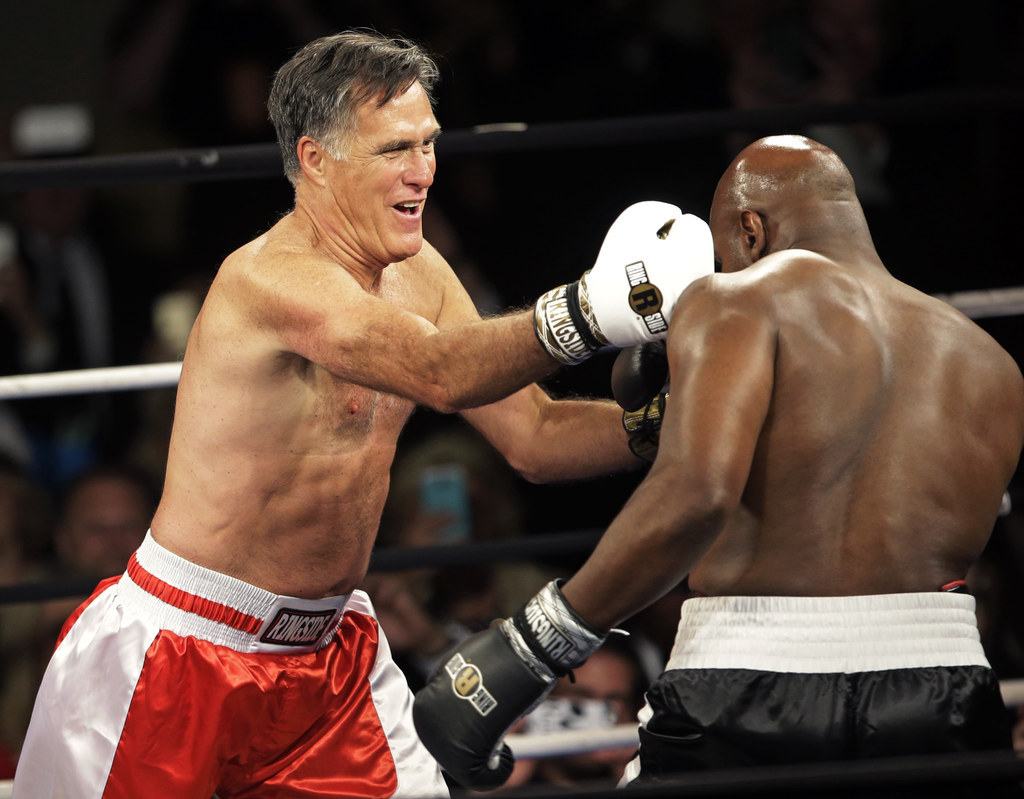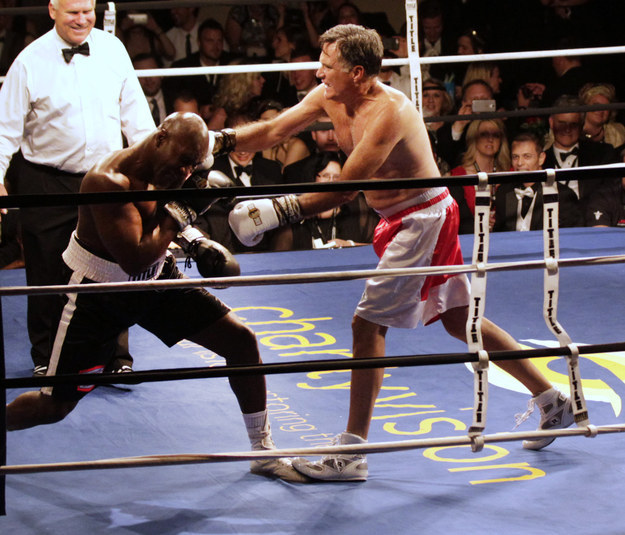 After the match ended, both fighters hugged.
Romney cracked a few jokes about Democrats, and himself.
Ann Romney seemed to thoroughly enjoy her husband's fight.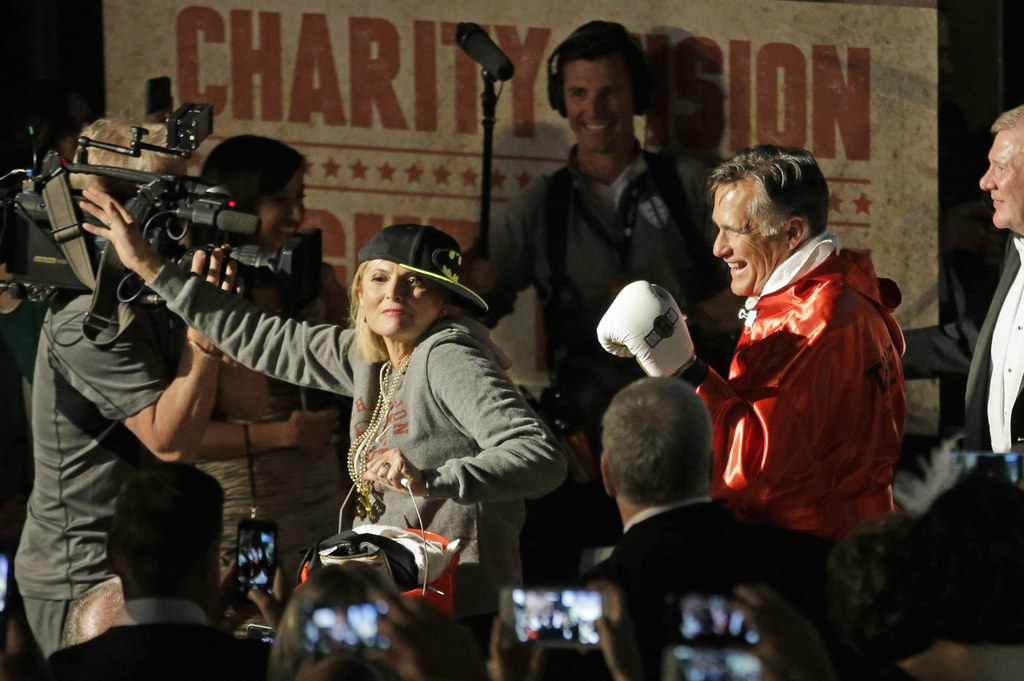 Charity Vision announced afterward that it had exceeded it's goal of raising $1 million. So, mission accomplished.