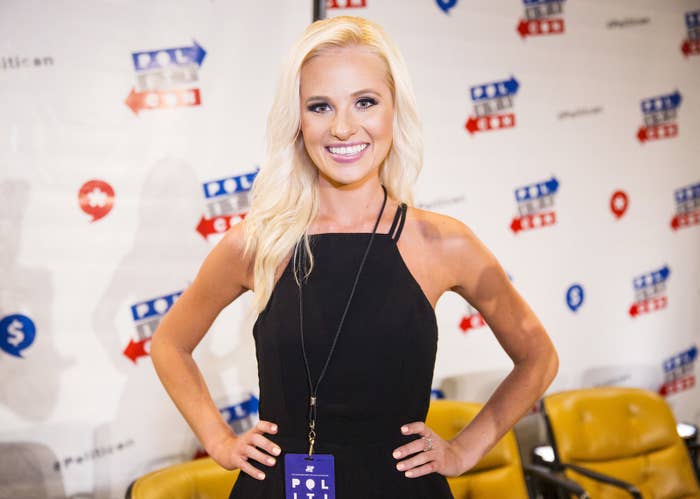 Conservative commentators Glenn Beck and and Tomi Lahren have settled their lawsuit over the latter's acrimonious departure from The Blaze.

The settlement, reached Monday, releases Lahren, 24, from her contract with The Blaze and makes her "the undisputed owner of her Facebook page," her attorney, Brian Lauten, told BuzzFeed News. In return, she has agreed to return "to her former employer its intellectual property that was posted on her Facebook page."
"Ms. Lahren is relieved to have this litigation behind her and she looks forward to connecting with her audience and fan base on the pressing political issues facing our country in the days to come," Lauten said in an email.
Additional details of the settlement were confidential, he added.

In a statement, The Blaze told BuzzFeed News that it "is pleased to announce that the relationship with Tomi Lahren has concluded."
"Ms. Lahren will continue to have access to her social media accounts as has always been the case," the statement added.
The split between Lahren and The Blaze — Beck's conservative media company that produced Lahren's show — began in March when she was suspended after stating she is pro-choice while appearing on The View. Lahren later announced that she had been fired and was suing Beck — though at the time The Blaze said she was still considered an employee.
Lahren had a contract with The Blaze that extended to September. She later said she was fired, but still getting paid, and asked The Blaze to "let me go."
In April, Beck countersued Lahren. The countersuit leveled a number of accusations, including that Lahren made "uninformed and inconsistent" comments.
At issue in the suits was Lahren's contract and ability to work, as well as control of her Facebook page, which has been liked by more than 4 million people.
Lahren's next move was unclear Monday, but after news of the settlement broke she tweeted that "it's a good day."