New Boy Scouts President Says He Would Have Allowed Gay Adults
Robert Gates said Friday that he was "prepared to go further than the decision that was made" last year to exclude gay scoutmasters.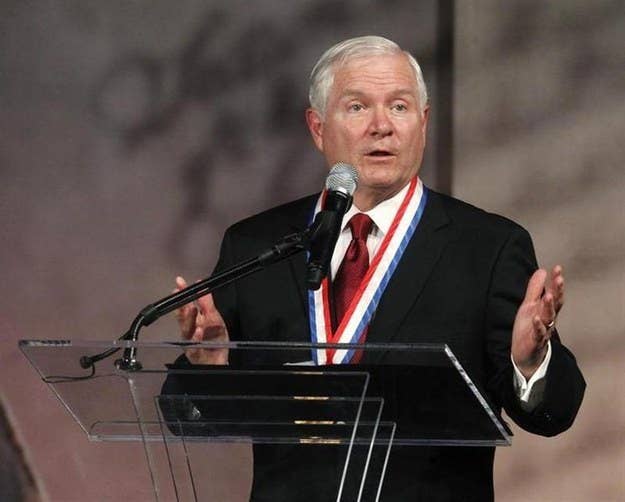 Robert Gates would've been fine with allowing openly gay adults to serve in the Boy Scouts of America. But now? He just wants to move on.
Gates — the former secretary of defense who was elected this week as president of the Boy Scouts of America — told the Associated Press Friday that he was "prepared to go further" than the organization's decision to allow gay scouts but exclude gay scoutmasters. The BSA decided to allow gay scouts last year after a long and sometimes-contentious debate about the issue.
"I would have supported having gay scoutmasters, but at the same time, I fully accept the decision that was democratically arrived at by 1,500 volunteers from across the entire country," Gates told the AP, referring to the leaders who voted for last year's decision on gay scouts. He added that "trying to take last year's decision to the next step would irreparably fracture and perhaps even provoke a formal, permanent split in this movement." If that happened, Gates warned, neither side would likely survive on its own.
The BSA reports having a membership of about 2.5 million. Gates will serve as president of the organization for two years and was recruited for the job by scouts leadership. He stepped down as U.S. secretary of defense in 2011. Departing BSA president Wayne Perry told the AP Gates is needed because he "immediately can reach an audience that we wouldn't otherwise reach."
And indeed that's possibly what the BSA will need if it hopes to continue occupying some place of significance in American culture. The AP reports that the organization has seen steady membership declines in recent years, a fact emphasized by the BSA's own membership data. The organization also has been rocked by sex abuse cases in recent years.
Gates has been a lifelong supporter of scouting and earned his Eagle Scout — the BSA's highest rank — as a teenager.
Though Gates indicated he doesn't want to push the issue of gay scoutmasters — and added that the BSA isn't a place where he can simply give out orders — he did tell leaders Friday that "maybe it's time for blunt talk."