Former president George H.W. Bush has been discharged from a hospital after being treated for an infection he contracted following the death of his wife of 73 years, Barbara.
Bush, 93, was hospitalized on April 22 "after contracting an infection that spread to his blood," according to a statement from his office. He was reportedly being treated in the intensive care unit at the beginning of his stay.
However, a spokesperson said Friday on Twitter that had been discharged and was doing well.
Former first lady Barbara Bush died on April 17. Her funeral was held last month and attended by Bill and Hillary Clinton, Barack and Michelle Obama, Melania Trump, and various Bush family members, including former president George W. Bush and his wife Laura.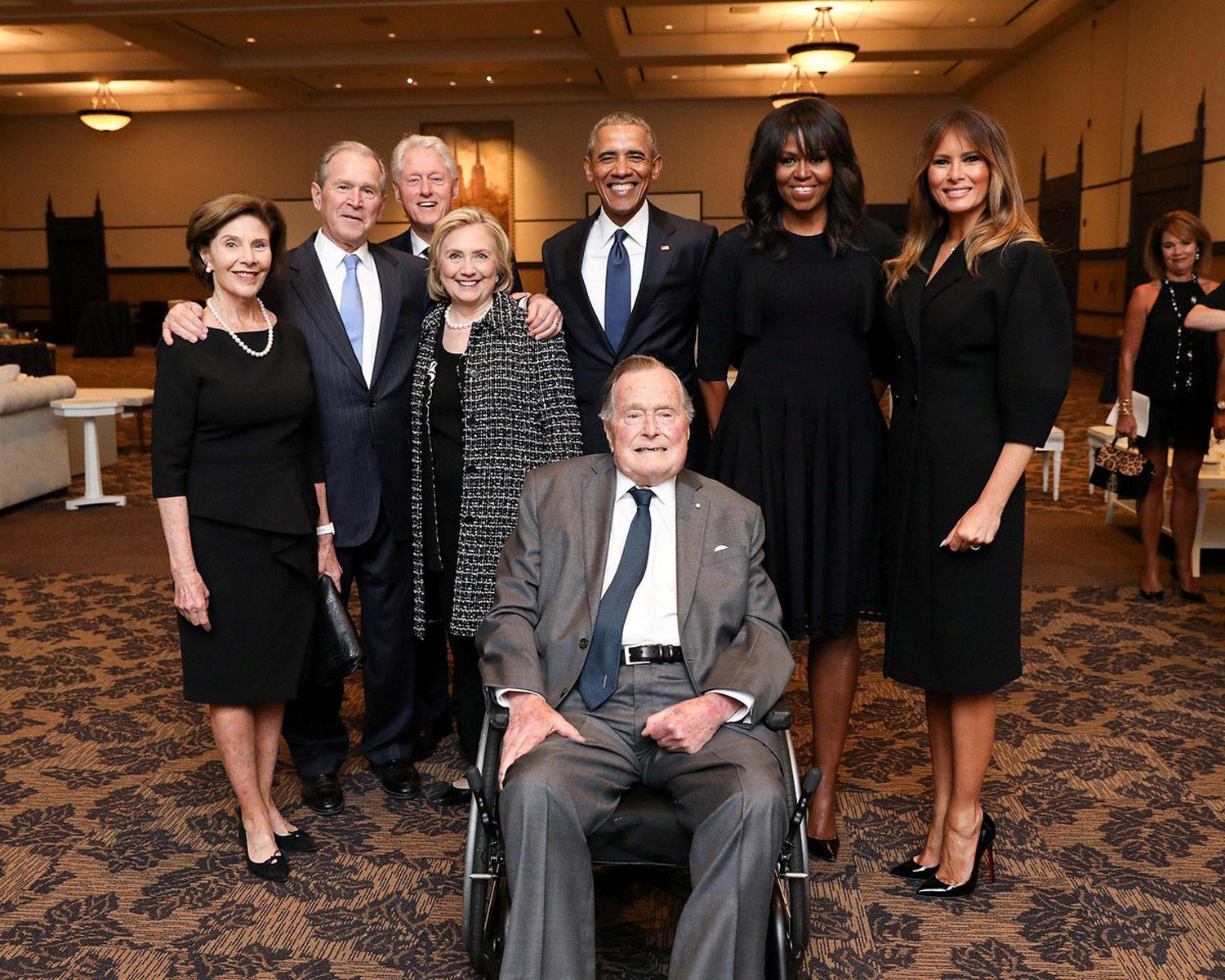 George H.W. Bush was elected president in 1988 and served for one term before losing his reelection bid to Bill Clinton.
Prior to assuming the presidency, Bush served as vice president under Ronald Reagan, director of the CIA, ambassador to the UN, and as a House representative from Texas.

George married Barbara in 1945 after returning from World War II. Bush attended Yale University and initially pursued a career in the oil industry before entering politics.
His first foray into national politics came in 1964 when he ran unsuccessfully for a Senate seat. He was elected to the House of Representatives in 1966.
Bush and his wife eventually had six children, including George W., who would become the 43rd president, and Jeb, who served as governor of Florida and ran an unsuccessful campaign for the Republican presidential nomination in 2016.
Bush was previously hospitalized in January for respiratory issues related to pneumonia. He also has vascular parkinsonism, though last year he became the longest-living president in the history of the US.