Former Playboy Playmate Accuses Bill Cosby Of Rape
Victoria Valentino told The Washington Post that Cosby drugged and abused her in 1970.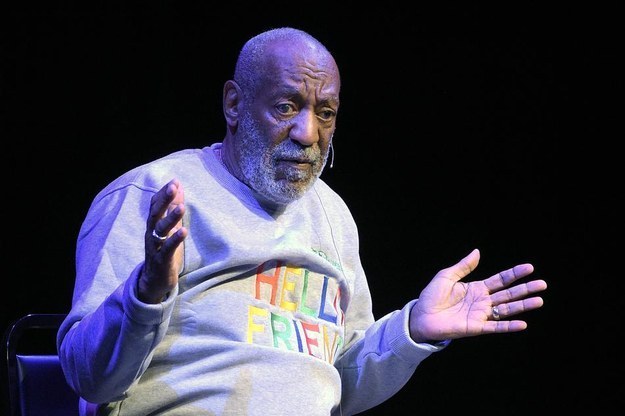 On Saturday, former Playboy Playmate Victoria Valentino became the latest woman to accuse Bill Cosby of sexual abuse, saying that the comedian drugged and raped her in 1970.
Valentino recounted her story to The Washington Post in a lengthy piece on Cosby's now 16 accusers.
Valentino's story began in 1963, when she was chosen as the September Playboy Playmate at the age of 19. That led to a job the following year as a Playboy Bunny at the original Playboy Club on Hollywood's Sunset Strip. There, she befriended fellow bunny Francesca Emerson, who told The Post Cosby used to frequent the club. According to Emerson, Cosby tipped generously and gave her $1,000 when she lost her job.
Emerson introduced Cosby and Valentino in 1970 at Café Figaro — a Los Angeles restaurant he co-owned and where another of his accusers, Linda Joy Traitz, once worked as a waitress. Weeks later, Valentino, another woman, and Cosby went out to dinner, where they took red pills Cosby offered them. Afterward, he drove them to an apartment in the Hollywood Hills. The other woman passed out at the apartment.
Then, Valentino said, Cosby raped her.
"He came over to me and sat down on the love seat and opened his fly and grabbed my head and pushed my head down," she told The Post. "And then he turned me over. It was like a waking nightmare."
Valentino said she never went to the police because "in those days, it was always the rape victim who wound up being victimized." She did tell Emerson, however, who corroborated her story to The Post. Charlotte Kemp, another former Playmate who was working on a book at the time, also told The Post she recorded Valentino telling the story on video in 1982.
Valentino decided to come forward with the allegations after reading a piece by Barbara Bowman, who said Cosby raped her when she was 17.
"Every time I hear his name mentioned and see him getting an honorary doctorate and see him as this father figure, it makes me nauseated," Valentino told The Post.
With her allegations, Valentino joins a growing number of women who say Cosby drugged, assaulted, raped, and manipulated them at various points during his decades-long career.
The Post's story delves into Cosby's early career during the 1960s, when he was a rising young star who regularly attended parties at the Playboy mansion. The allegations against him, however, continue well into later phases; Bowman, former supermodel Janice Dickinson, and Renita Chaney have all said Cosby assaulted them in the 1980s. Angela Leslie said she was assaulted in 1992, and Andrea Constand told authorities Cosby molested her in 2004.
Allegations against Cosby have been public for years, but there has been a surge of new attention recently, particularly after comedian Hannibal Buress joked about the accusations, Bowman and Dickson detailed their alleged experiences with Cosby, and the disaster that was #CosbyMeme.