Former Georgia Deputies Charged With Manslaughter After Student Dies In Jail
A grand jury on Wednesday indicted Cpl. Maxine Evans and Cpl. Jason Kenny on manslaughter charges. An attorney for the student's family, however, wants them charged with murder.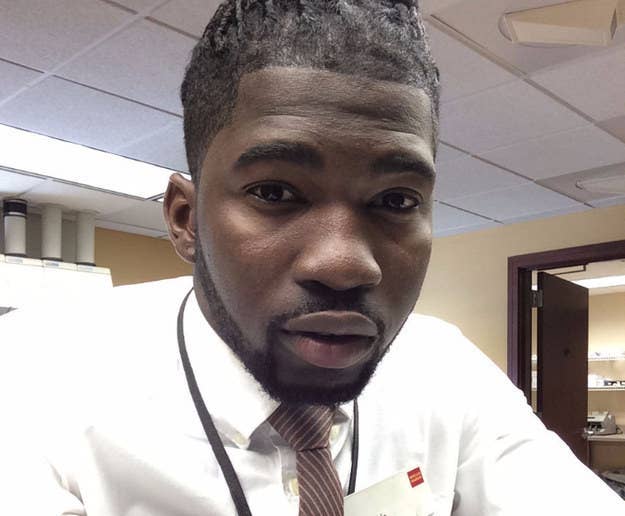 Two former sheriff's deputies in Georgia were indicted Wednesday for their role in the death of a 21-year-old student who was killed by blunt force trauma in a Savannah jail.
Chatham County Sheriff's Cpl. Maxine Evans and Cpl. Jason Kenny each face one count of involuntary manslaughter. The charges come after Matthew Ajibade was found dead in his jail cell on New Year's Day. The coroner later ruled Ajibade's death was a homicide, noting "abrasions, lacerations, skin injuries about the head and some other areas of the body."
The indictment, obtained by BuzzFeed News Wednesday, states that Kenny caused Ajibade's death "without any intention to do so by tasing him while he was restrained." Kenny is also facing one county of aggravated assault and one count of cruelty to an inmate.
Evans is facing one count of public records fraud.
Gregory Brown, a healthcare worker at the jail, was also indicted with involuntary manslaughter, public records fraud, and making false statements. According to the indictment, Brown was supposed to check on Ajibade, but didn't. He then allegedly lied in a log book, claiming he had looked in on Ajibade.
Ajibade, a student and artist, died in Chatham County jail after being placed in isolation. He was initially arrested on suspicion of domestic violence, battery, and resisting arrest. Chatham County Sheriff's officials said that after his arrest, Ajibade became "combative during the booking process and was subsequently restrained."
Will Claibourne, an attorney representing Ajibade's family, called the indictment "some small step forward," but criticized the grand jury's rejections of a murder charge against Kenny.
In an interview with BuzzFeed News, Claibourne argued the Chatham County district attorney appeared to be "white washing" the case and didn't push hard enough for the murder charge.
"You would have to be beyond incompetent to have tried to get that charge and have failed," Claibourne said, adding that his next move will be petitioning to have the district attorney disqualified. "We need a fair and impartial prosecutor."

A Chatham County District Attorney spokesperson told BuzzFeed News her office was not available to comment Thursday.