First Openly Gay NFL Player Michael Sam "Stepping Away" From Football
"The last 12 months have been very difficult for me, to the point where I became concerned with my mental health," Sam said Friday.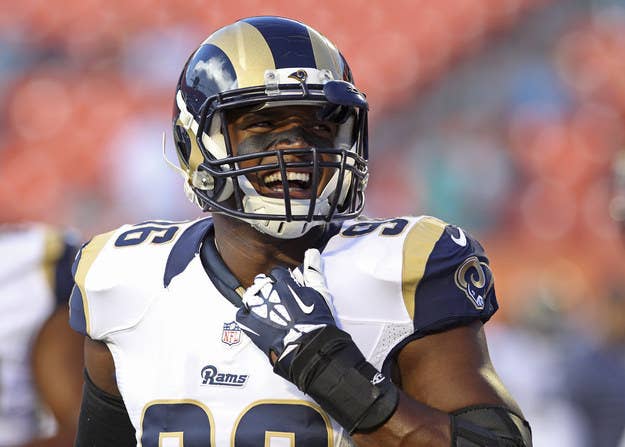 Michael Sam, who made history last year as the first out gay player to be drafted into the NFL, is leaving football, he announced Friday.
In a series of tweets, Sam said he was "stepping away" from the sport after a difficult 12 months that gave him concerns about his mental health.
Sam made history last year when, as a college football star at Mizzou, publicly came out and announced plans to become the first openly gay player in the NFL. He was later drafted, then cut, by the St. Louis Rams.
Sam went on to spend seven weeks with the Dallas Cowboys' practice squad, but was never promoted to the team's 53-man roster.
In May, Sam joined the Montreal Alouettes of the Canadian Football League.
Sam had signed a two-year deal with the Canadian team. At the time he signed, he said he was excited and couldn't "wait to put on the pads, get back on the field and work hard each and every day with my teammates to bring a Grey Cup to the great fans here in Montreal."