First Big El Niño Storm Slams Southern California, Giving Taste Of Chaos
After years of drought and prayers for rain, the Golden State apparently got more than it could handle Tuesday when El Niño-fueled rains finally arrived.
California has been in a historic drought for several years, so you'd think the Golden State would be extra prepared and stoked about El Niño-fueled storms finally showing up. But no.
Actually, as a big storm drenched Southern California Tuesday, things kind of started falling apart. There was lots of flooding.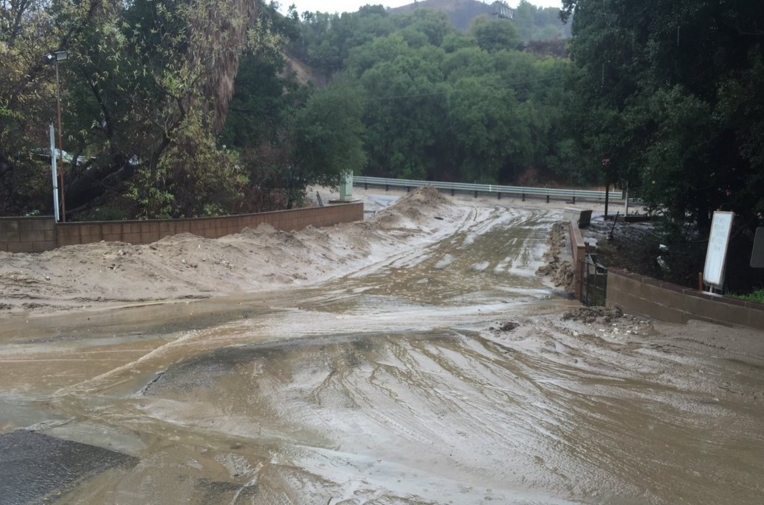 Voluntary evacuations at a mobile home park in Newhall as public works crews clear and debris.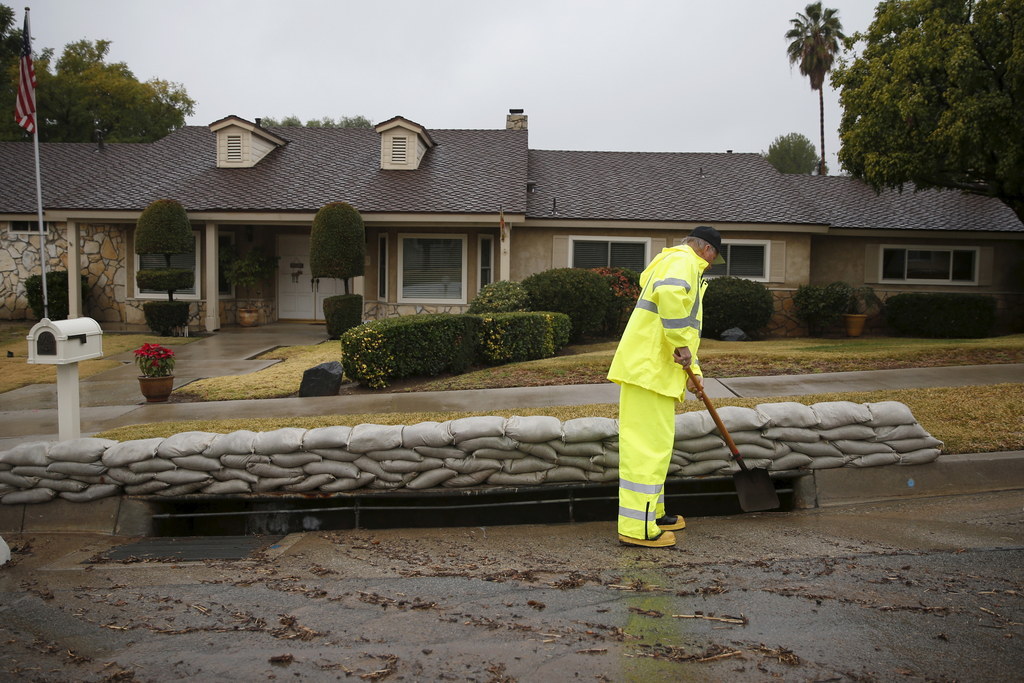 In some places the city was literally falling apart.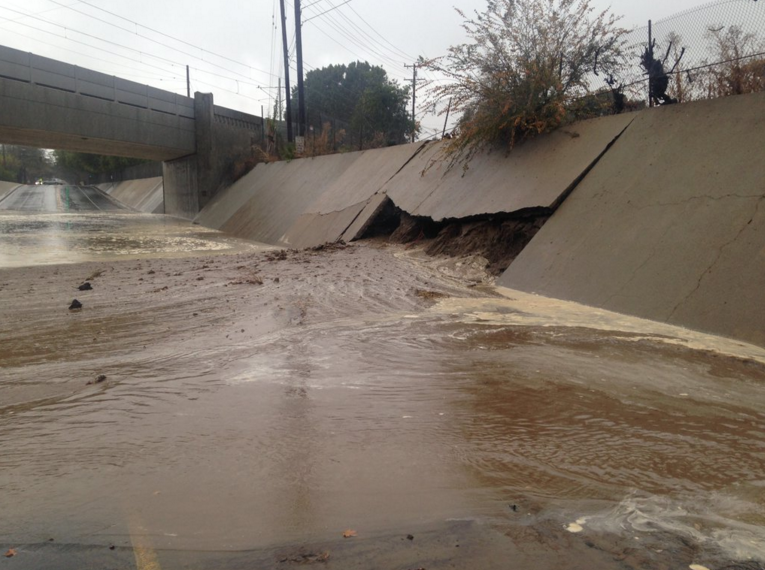 In fairness, the storm was the first big El Niño event of the season.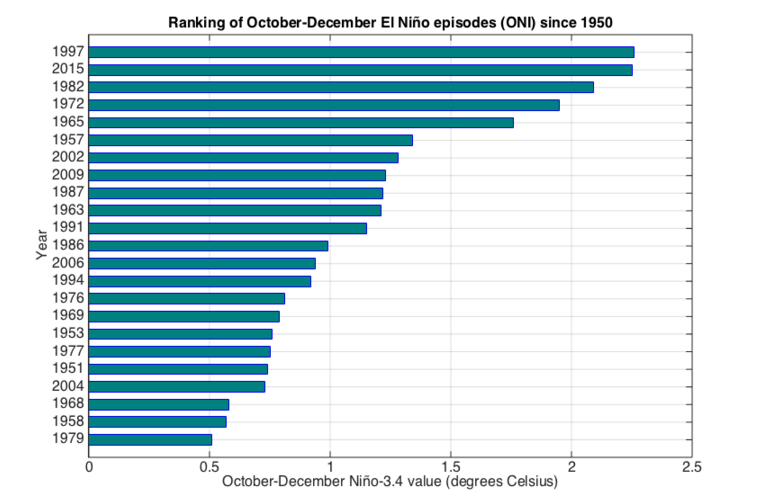 Scientists have been predicting a powerful El Niño for months, and this week it matched the strength of the record-setting 1997 event, according to the National Weather Service.
The El Niño of the late 1990s caused widespread flooding, mudslides, and havoc, and in the run-up to this wet season scientists have been warning California residents to prepare for strong storms.
Nevertheless, the impacts from Tuesday's storm were widespread. Besides flooding and mudslides, several people had to be rescued.
The Los Angeles River — usually an ironically named movie set for shooting post-apocalyptic action scenes — became a waterway.
Fun was canceled for the day at Southern California theme parks.


And Hilary Duff was forced to wear galoshes.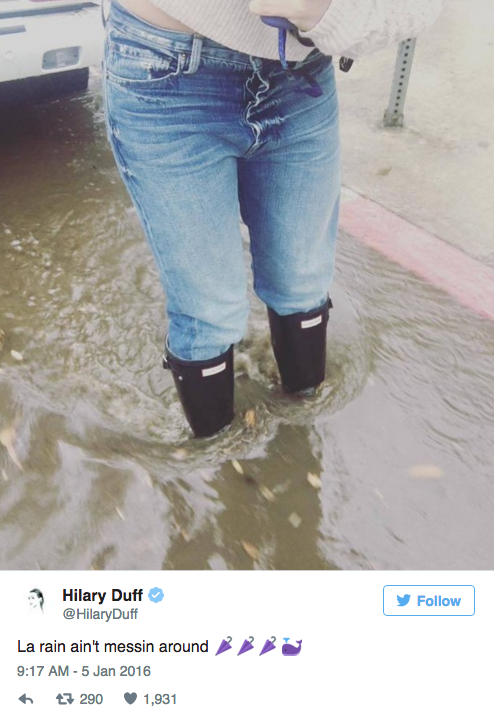 The Los Angeles Times ran not one but two guides on how to survive the storm.
(One of the stories appears to be from 2014, but was re-promoed on the Times' homepage Tuesday.)
And it turns out those guides were actually needed.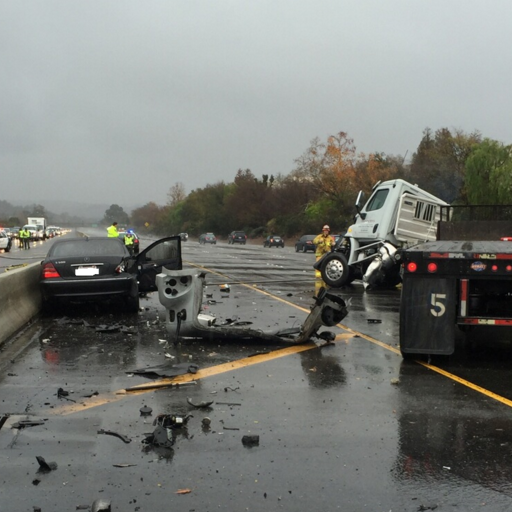 A freeway collision in Agoura Hills.
Now, you might think that with the multiyear drought, Southern California would be saving all this water and putting it to good use. But there again, you would be wrong.
In fact, an inch of rain across the L.A. region produces up to 10 billion gallons of runoff. Much of it mixes with garbage and animal poop that wasn't cleaned up and races toward the ocean, KPCC reported.
Finally, amid the chaos, an unlikely hero — indeed the hero we deserve — emerged from the storm: a trash can, racing through the streets on waves of garbage and poop and broken dreams.