Donald Trump spoke Friday morning at the Western Conservative Summit in Denver, prompting a large protest outside the venue. While the demonstration was mostly peaceful, at least one fight broke out.
The altercation between a Trump supporter and protester started when the two began shouting at each other in a tightly packed crowd. As the fight turned physical, police stepped in and took three men — two protesters and a supporter — into custody.
One of the protesters, Jose Silva, later told BuzzFeed News he was released without citation. The two other men did not appear again at the event.
"You can't come into our city and bring that kind of hate without being held accountable," Silva said of his involvement in the anti-Trump protest.
Another protester, Josie Valadez Fraire, was taken into custody while she was holding a smoldering bundle of sage. Fraire was later released and told BuzzFeed News she had been cited.
Denver Police spokesman Doug Schumann told BuzzFeed News there were a total of three arrests at the event, including two men for public fighting and a woman for interference.
Most of event, however, was characterized less by violence and more by unusual costumes. One man, for example, took to the streets in a Teletubbies costume.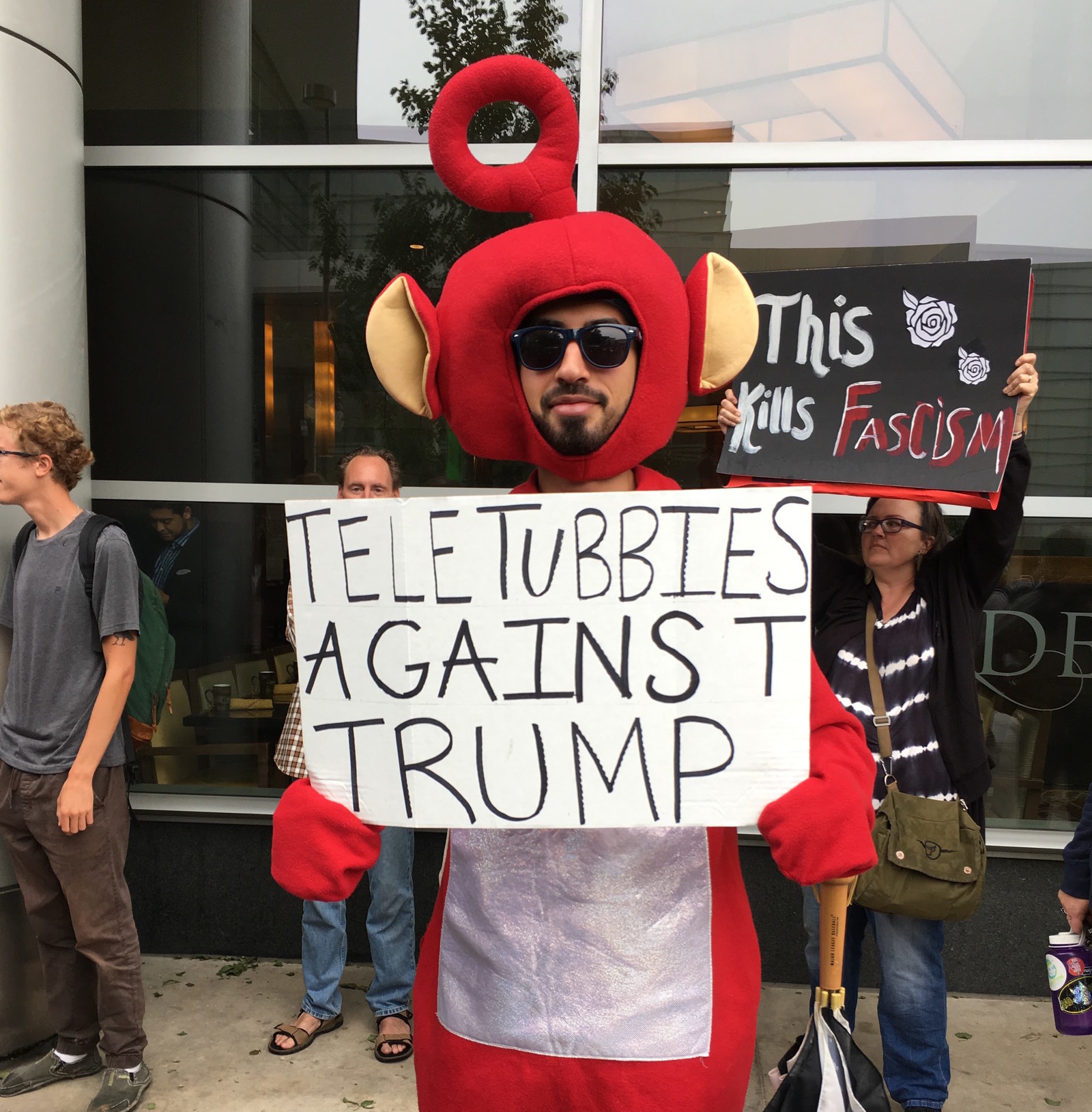 Another appeared as a Tyrannosaurus rex.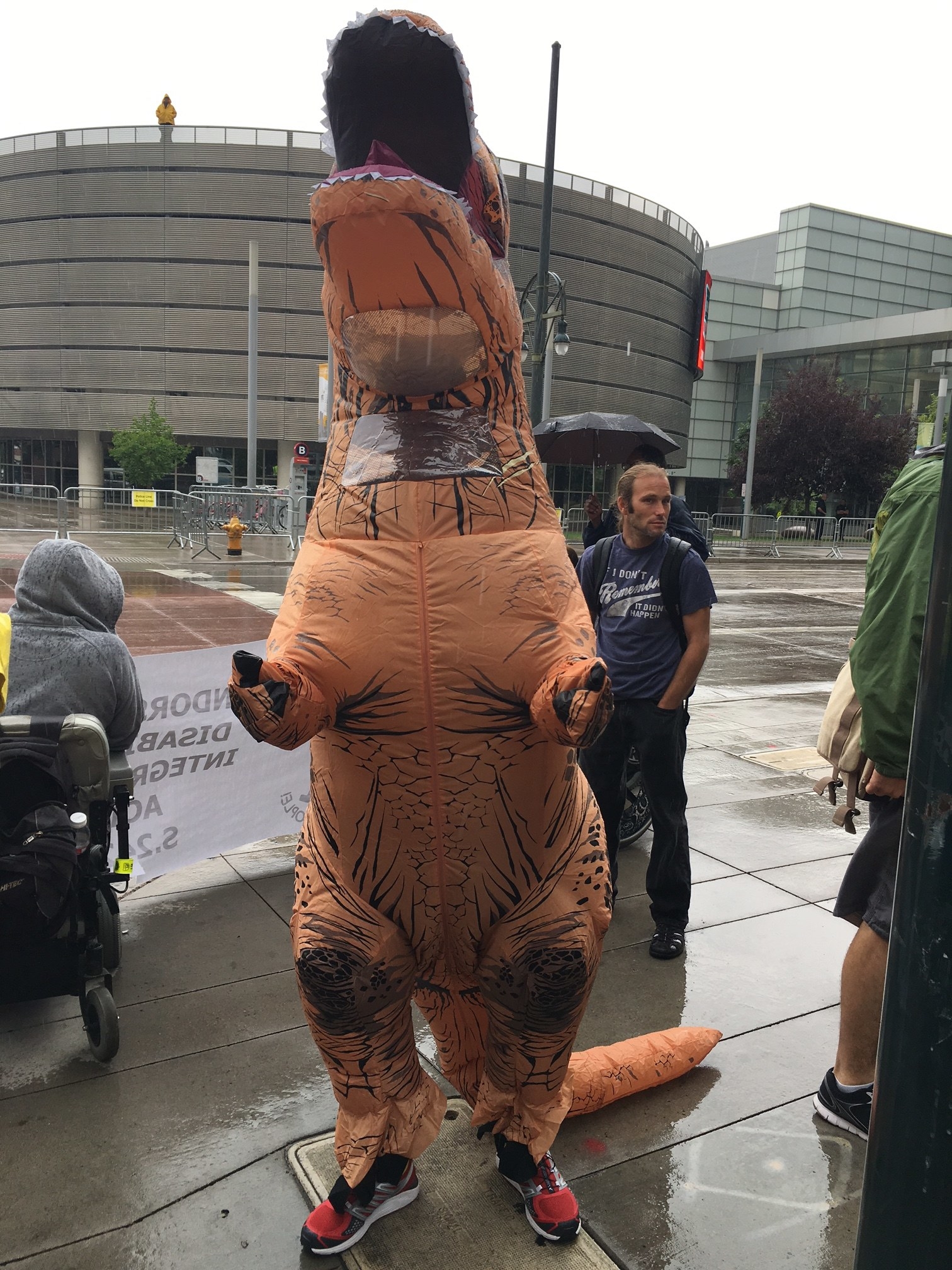 One Trump supporter showed up at the rally carrying an actual cross.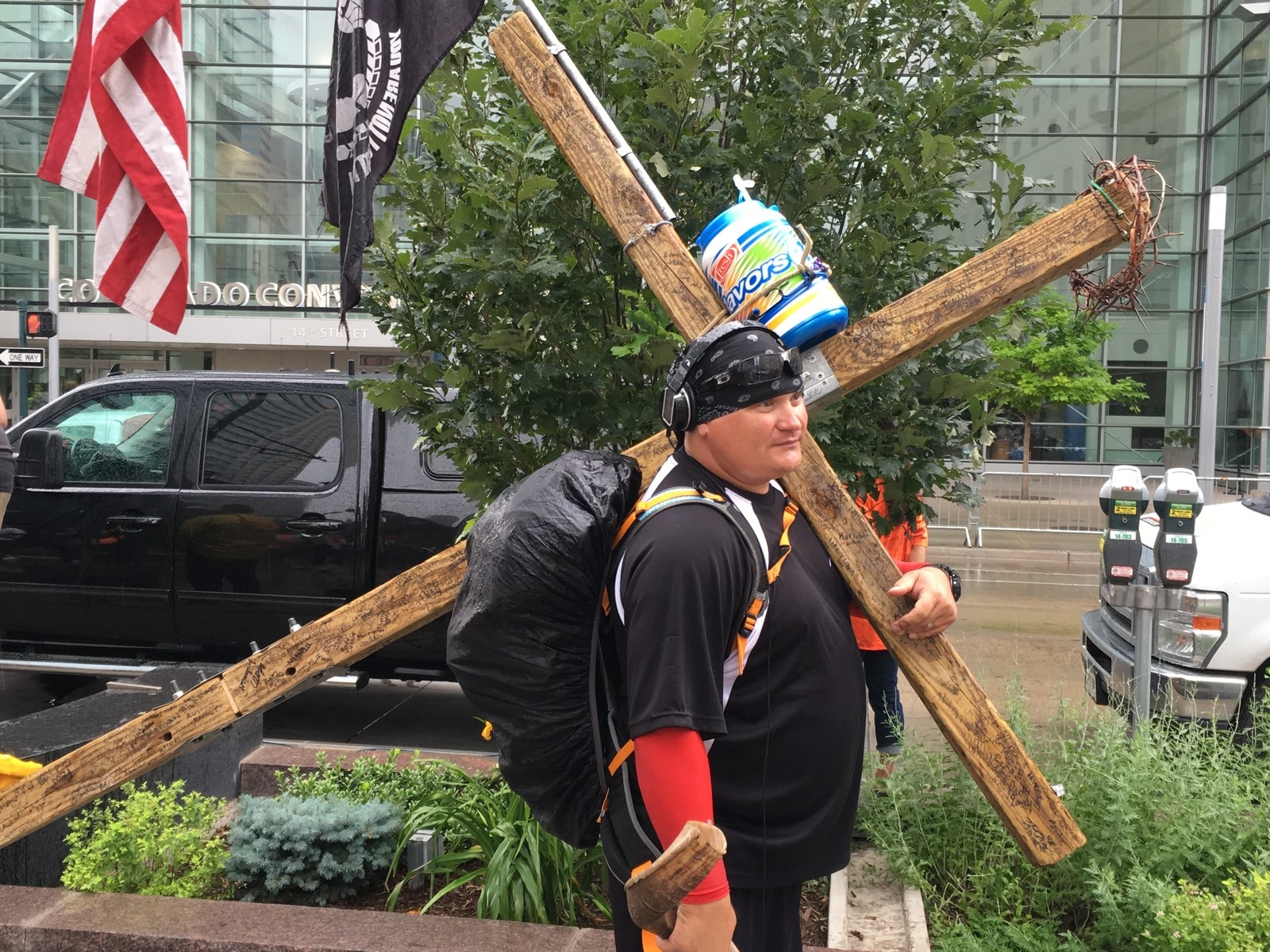 Another man spent his time at the event in a motorized recliner that was also equipped with a smoke machine.
At one point protesters tried to shut down the driveway of the hotel where some of the summit was taken place. Police cleared the protesters out of traffic, while just feet away a group of tourists went by on Segways.
Jason Metter bought a Trump piñata to the protest.
Metter told BuzzFeed News that he purchased the piñata at a nearby shop. He attended the rally, he said, "to oppose racism, xenophobia, nationalism, and all the outgrowths of capitalism."
The increasingly-ubiquitous Trump + poop emoji signs made an appearance.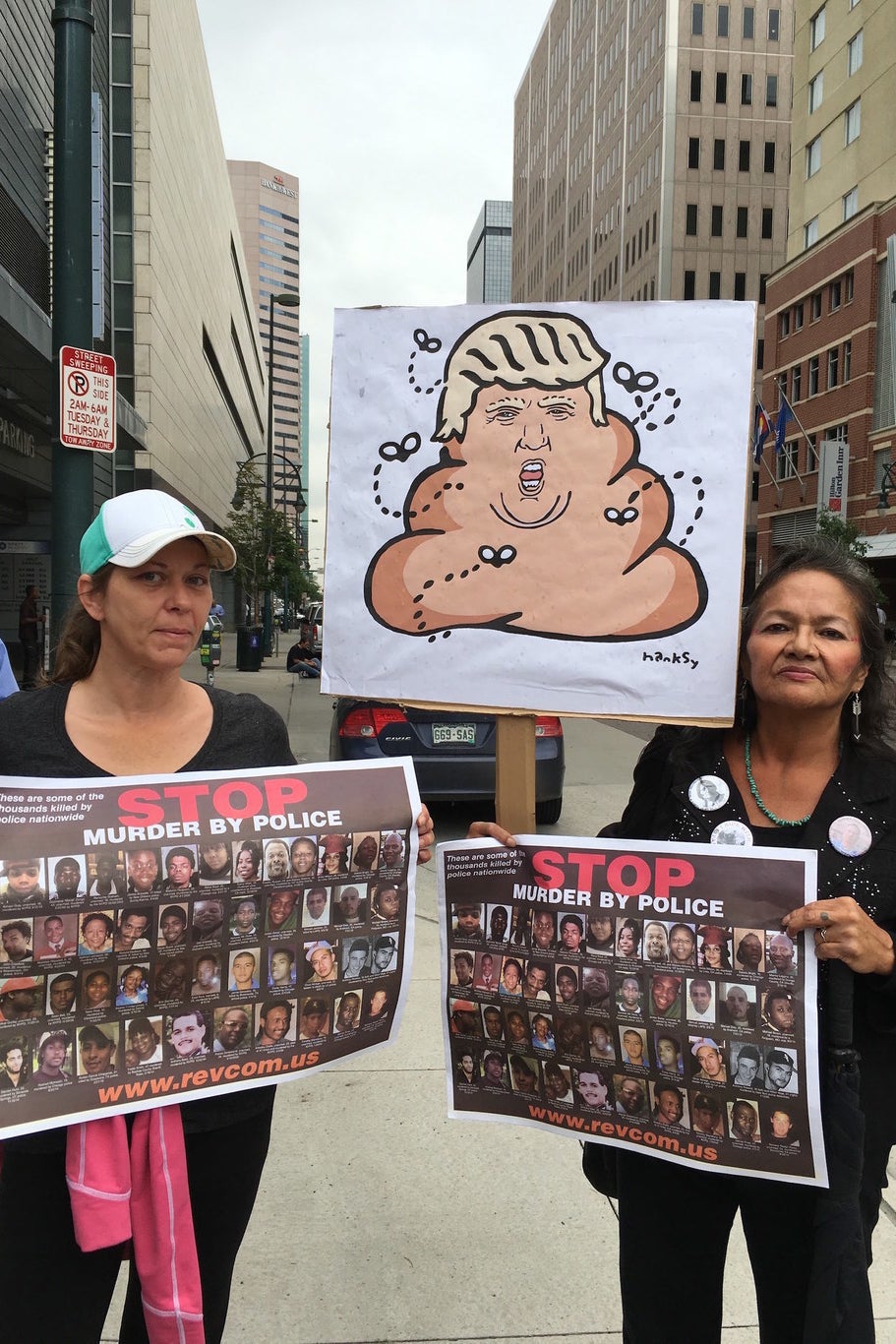 Poop emoji signs are a staple at Trump events and one of the more ubiquitous images of this campaign season.
During Friday's protest, Lynn Eagle Feather, center, told BuzzFeed News she came to protest the presumptive Republican nominee from her home in South Dakota. A member of the Sicangu Lakota tribe, Eagle Feather criticized Trump's position on race, but added that she generally found his remarks objectionable.
"The comments that he made about his daughter," she added, "I thought that was very incestuous."
Activists later built a cardboard wall at a nearby park.