Ferguson Had Two Very Different Black Fridays
Protesters temporarily shutdown several shopping centers Friday. Across town, W. Florissant continued to experience an economic pummeling that began in August. Jim Dalrymple II reports from Ferguson, Missouri for BuzzFeed News.
In the ongoing story of Ferguson, there were two Black Fridays that matter.
The first — and most visible Black Friday — belonged to protesters. Beginning Friday morning, groups of activists and demonstrators rallied at a series of shopping centers. About midday, the group reached the St. Louis Galleria Mall, where a similar protest took place on Wednesday. Like Wednesday, the group gathered in the middle of the mall, then began circling and chanting.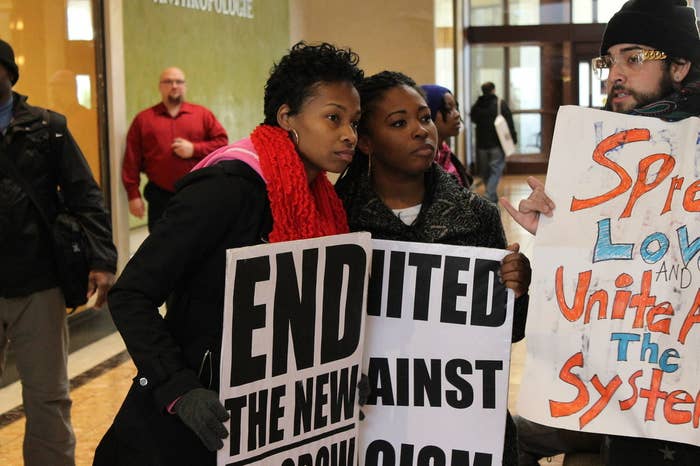 The protest ultimately shut down the mall. That happened after about an hour of marching, chanting, and periodic "die-ins" during which participants laid on the ground.
Before the mall shut down, stores closed their doors as the protesters neared. Some passersby also joined in.
Hot Topic, Journeys, and a handful of jewelry stores were among the shops that closed their doors as the group passed.
The protest also grew over time. One woman — who asked not to be identified — told BuzzFeed News she agreed with the protesters and had planned to boycott Black Friday to support them. In the end, she said, she gave in to the temptation of sales and ended up buying clothes at Macy's. She was still at the mall when the protesters arrived, and decided to return the things she bought and join the march.
"I knew I shouldn't be here," she said. "So I'm taking it back."
At another point, off-duty Macy's clerks Raechelle Brooks and Lisa Jones joined in the chanting. "No Black Friday" they shouted with the protesters. Then, seconds later, they continued, "shut this motherfucker down."
After the protest had passed, they said they were willing to risk their jobs because "what's right is right."
"We not on the clock, so I don't give a fuck," Brooks added.
The demonstrations reflect an ongoing effort among some activists to ensure that protests are peaceful but have an economic impact. They also were part of an effort to boycott large retailers.
Similar protests took place in cities all over the U.S. The events were promoted and discussed using the hashtag #BlackoutBlackFriday.
Kymone Freeman — who delivered a speech at the protest before the marching began — explained to BuzzFeed News afterward that the goal was, among other things, to "make the comfortable uncomfortable." And like others who attended, he described the demonstration as a success:
In addition to the St. Louis Galleria, protesters visited other malls, as well as Walmart and Target stores Friday.
But while demonstrations dominated headlines, another Black Friday was unfolding on W. Florissant, the once unremarkable street that transformed into a protest epicenter after Michael Brown's death in August.
Black Friday on W. Florissant was grim.
Along the central stretch of the street where protesting was particularly intense in August, the burned out shells of several buildings slouched in the afternoon sun. Yellow police tape fluttered in the breeze as cars sped by. Few stopped, or had much reason to — the majority of the store fronts were still boarded up Friday.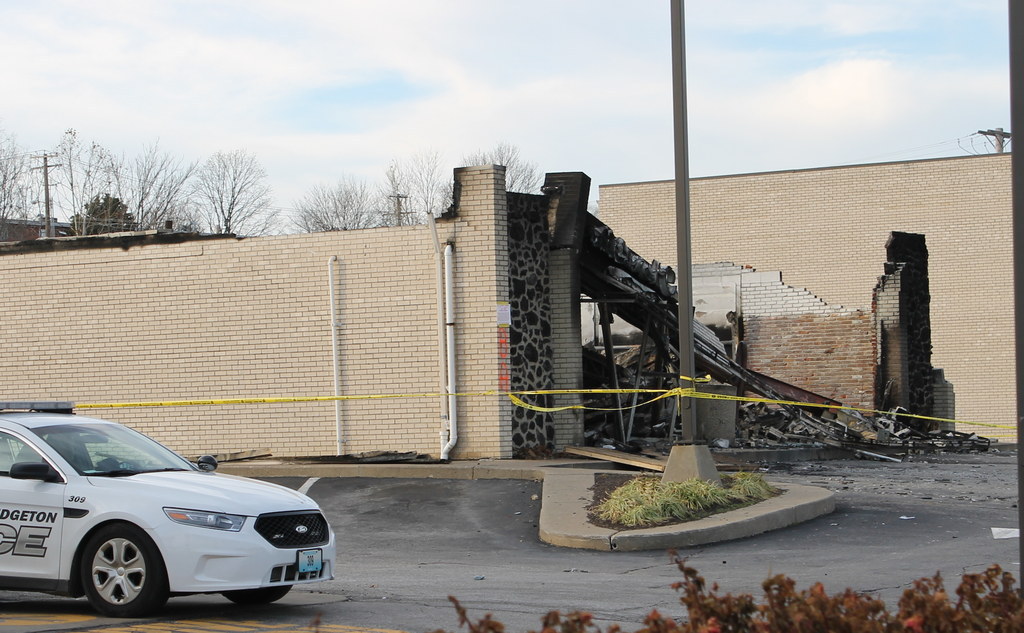 The buildings burned and boards went up late Monday and early Tuesday, after a grand jury cleared Officer Darren Wilson of criminal charges for killing Brown. Since then, police have closed the street for part or all of the day, everyday.
That takes a toll on businesses. Linda Southard, who runs the clothing store Simply Fashion just outside the closure zone, told BuzzFeed News that sales were down in general, and Black Friday in particular was rough.
"I'm down 44% from last year," she said after checking her computer and comparing Black Fridays.
Other stores in the same strip mall had a similar experience. At Game Stop, an employee who asked not to be named said the store opened at 5 a.m., as per usual Black Friday procedure. However, the first customer didn't show up until nearly an hour later — and it was a police officer who had been patrolling in the area.
"I probably made more money in wages than Game Stop this morning," the employee said.
A couple doors down, Preston Page at furniture store Easy Home had a similar story. Like many stores in the strip mall, Easy Home suffered in August when police set up a massive command center in the parking lot. With the lot full of squad cars and armored trucks, the store was basically cut off from customers. Sales plummeted.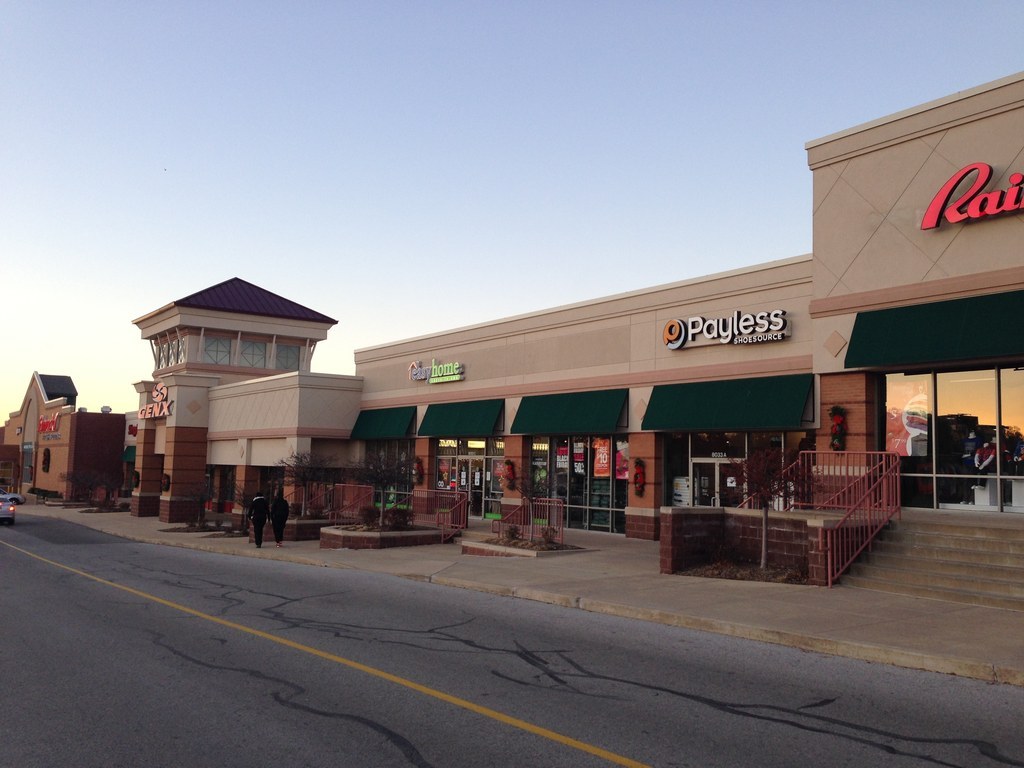 Police used the area behind the stores this time around, which Page said was better for customers. Still, he added, Black Friday wasn't everything it might otherwise have been.
"It wasn't a complete flop, but it was slower," he told BuzzFeed News Friday evening.
The poor showing on Black Friday is indicative of larger economic woes in the area.
In August, more than a dozen businesses told BuzzFeed News their revenues had decreased by anywhere from 40% to 70% in the days after protests began. Some — Sonny Dayan's STL Cordless and Gary Pak's Remy Beauty Supply, among others — were hit on multiple fronts: looters stole merchandise, then the store was cut off from potential customers. Remy Beauty Supply was looted in August and in November, and Pak said Tuesday that he lost tens of thousands of dollars in hair products.
Friday, many of the businesses where owners spoke with BuzzFeed News in August were boarded up and closed. Others had literally ceased to exist, at least for the time being, after their buildings were destroyed.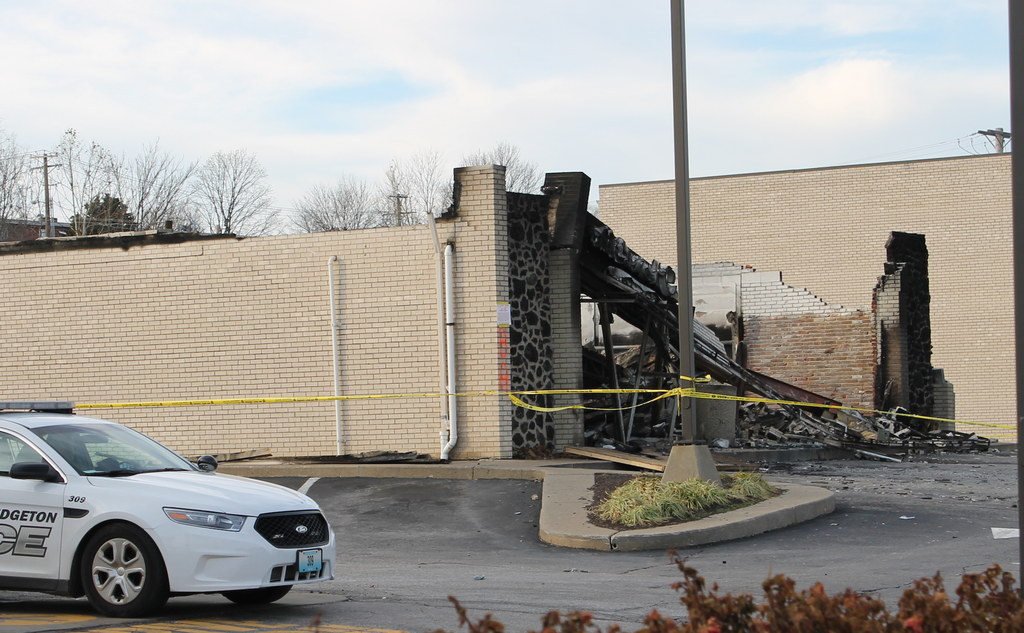 Still, the situation is more complicated than a street that soured for business.
For barber Roderick Griffith, the economic challenges of the street offer a conundrum. Griffith supports the aims of the protesters and said he was disappointed, but not surprised, that Wilson wasn't indicted. He wants the protest movement to continue.
"You don't want it just to be over right now," he told BuzzFeed News. "Because then the movement's over and there's no justice and there's nothing done. So I guess the longer you keep it going the more you're being heard, but we're the ones suffering in the long run."
Black Friday isn't an especially big day for barbers, but, due to police closing the street, it just happened to be the first time Griffith's shop could open all week. And the closures have meant less money:
Griffith added that business was down in August, partially recovered, then plummeted again in recent weeks when the grand jury decision seemed imminent.
Neither Griffith nor anyone else who spoke with BuzzFeed News had any specific idea of when business might pick up, or how that might happen. But most also were planning on sticking it out, at least for the immediate future.
Jake Nguin, owner of Furniture For Less, is one of those people.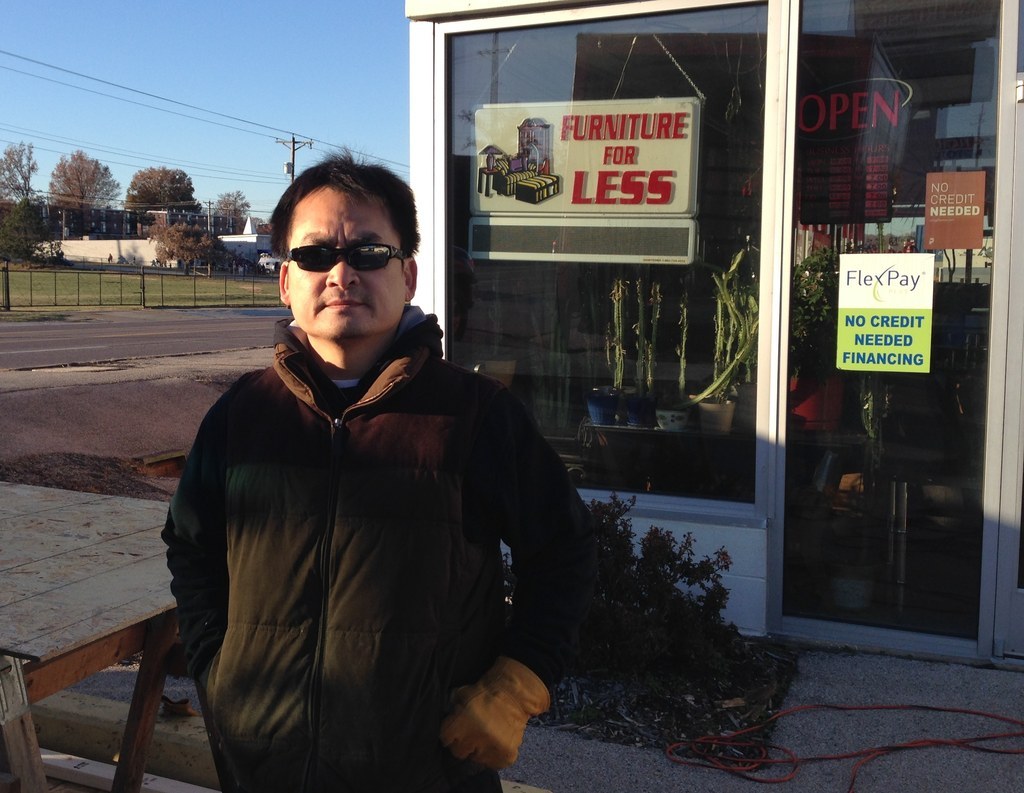 Nguin's store sits right on the outside edge of the W. Florissant closure zone. Tuesday afternoon, he was outside in the parking lot cutting plywood down to the size of his windows. Like many in the area, his sales were down in general and, by the end of the week, he ultimately had a slower-than-usual Black Friday.
Nguin, however, was upbeat about his business and repeatedly called himself "lucky." When asked how he planned to deal with the challenges of doing business on W. Florissant, he had no answer. But when the possibility of leaving came up, he had a quick response: "We've been here 14 years. So we're going to be here for a while."