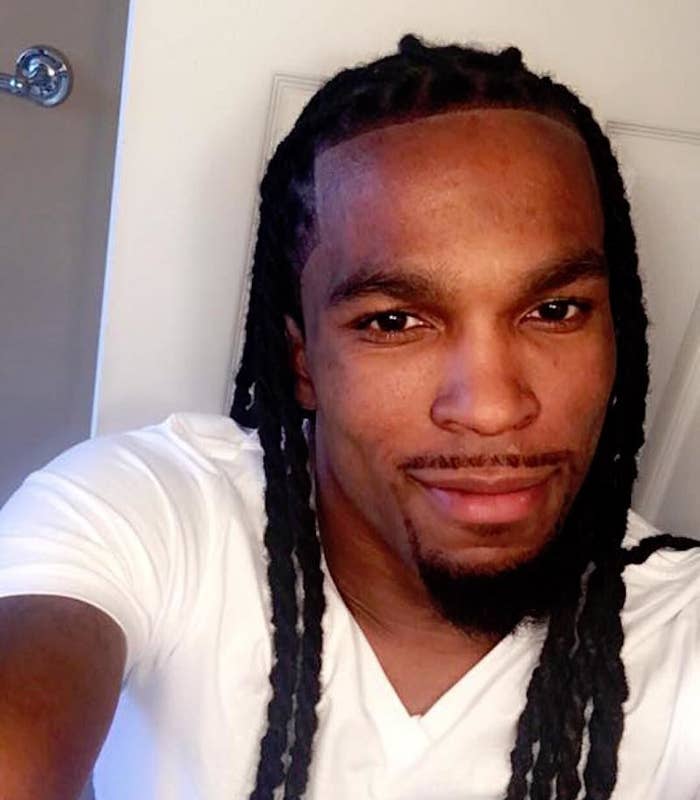 An activist who rose to prominence in Ferguson, Missouri, after the 2014 police killing of Michael Brown was found dead in a burning car Tuesday morning.
Police discovered the body of Daren Seals, 29, at around 1:50 a.m., according to a statement to BuzzFeed News. Crews had been called to a burning car in the city of Riverview — about 10 miles from downtown St. Louis — and found Seals' body when the flames were extinguished.
(Police provided Seals' first name as "Daren," but on social media and past news reports it was spelled "Darren.")
After putting out the fire, investigators discovered Seals had been shot. The case is being investigated as a homicide, the police added.
Seals, who on Twitter went by the handle @KingDSeals, was nearby when Ferguson police Officer Darren Wilson killed Brown on Aug. 9, 2014, The Nation reported. Seals reportedly arrived on the scene in time to see Brown's body lying in the street, and he went on to comment repeatedly about the shooting and unrest that followed. He also was an active participant in the ensuing protests, the St. Louis Post-Dispatch reported.
According to the Washington Post, Seals was an assembly line worker and hip-hop musician in 2014, when he spent time urging community members to vote against local Democrats.
In recent days, Seals tweeted praise for San Fransisco 49ers quarterback Colin Kaepernick, who refused to stand for the national anthem, and criticized the Black Lives Matter movement.
News of Seals' death was met with an outpouring of grief among activists and other observers.
As of Tuesday afternoon, police had not identified any suspects in Seals' killing. The investigation was ongoing.