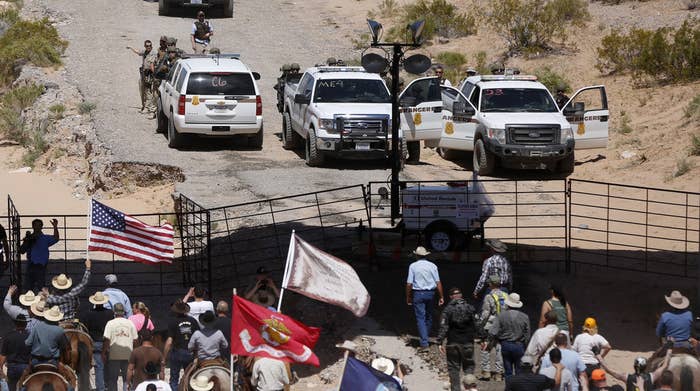 A group of Republicans in Congress believe they have the solution to the ongoing showdowns over public land in the West: end the federal government's enforcement responsibilities.
Law enforcement on public land is a hotly-contested issue in the West — particularly after armed conflicts in Oregon and Nevada — but tensions run deeper than the two standoffs. In recent interviews with BuzzFeed News, local officials have described what they call "out of control" federal agencies, and pointed to raids in 2009 during which armed agents with the Bureau of Land Management arrested people for allegedly trafficking in Native American antiquities.
A bill introduced in the House of Representatives last week by Rep. Jason Chaffetz of Utah would and hand enforcement on these lands over to local authorities and "terminate the law enforcement functions of the U.S. Forest Service and the Bureau of Land Management."
Chaffetz said his bill would prevent future conflicts by putting local agencies — local sheriffs, in many cases — in charge of federal lands.
"When you have a locally elected sheriff, I think you get ultimately a better more peaceful result," he told BuzzFeed News.
In many of these conflicts, participants have seen law enforcement agents — such as those singled out for elimination in Chaffetz's bill — as the tip of the federal government's spear.
"You see the rising blood pressure and angst," Chaffetz said.
The congressman said he believes the bill would actually increase law enforcement on public lands because federal authorities are currently spread thin and local agencies have more officers per square mile. He also criticized federal agencies for "haphazard" enforcement and said they have refused to disclose information on the size of their arsenals.
The bill currently has the support of all of Utah's four congressional representatives, as well as Utah Gov. Gary Herbert. The state Sheriff's Association has also come out in favor of the bill, writing that federal officials have tried to "usurp" local authority and have been "aggressive and over reactive."
With Republicans currently in control of both houses of Congress, the bill is likely to find other supporters as it works through the legislative process, and Chaffetz said he was optimistic about it's chances of passing.
"I think it's got broad support," he added.
What remains less clear, however, is how much support the bill will have in other regions and across the aisle.
Several Democratic lawmakers, as well as the BLM and Forest Service, did not respond to BuzzFeed News requests for comment Wednesday evening.
Still, critics may be unconvinced that ending federal law enforcement on public land is a smart move; during recent standoffs, environmentalists, recreation groups, and others have blasted calls to give states more control over federal land. In Utah specifically, Native American tribes and conservationists have slammed a public lands initiative — also co-sponsored by Chaffetz — that has been billed as a compromise but which they say will open up state land to more oil and gas drilling.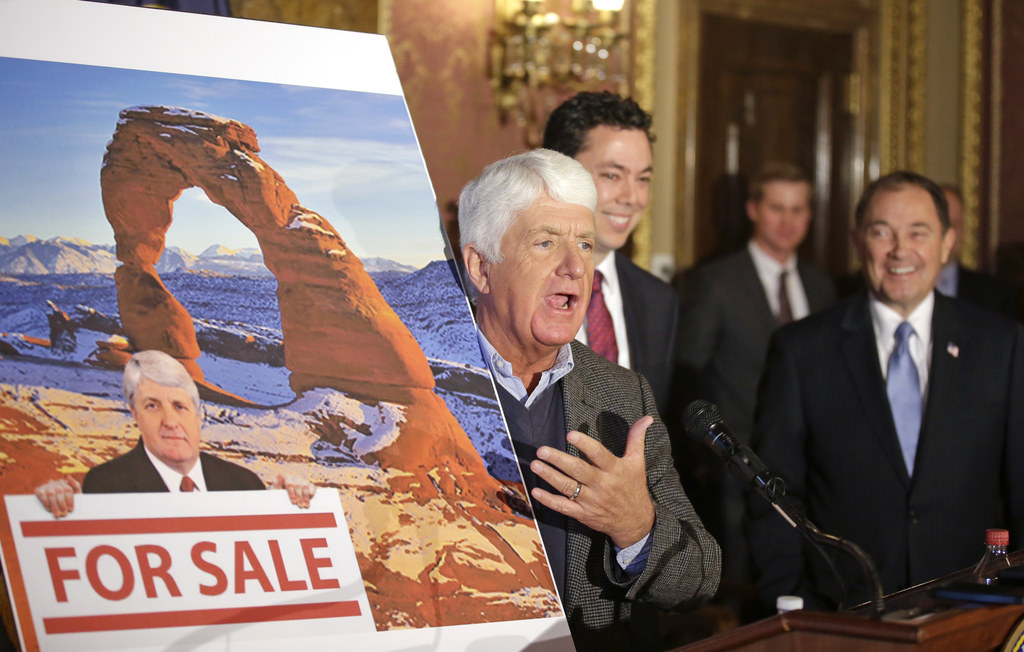 Given that many sheriffs in the West have been friendly with states rights advocates, it's unlikely conservationists will be satisfied handing them law enforcement duties on public lands.
One conservation group has already come out against the bill. In an email to BuzzFeed News Thursday, The Center for Western Priorities called it "unconscionable" because "it gives explicit support to militant extremists who are threatening not only our parks and wildlife refuges, but also the lives of the people who protect those forests, lakes, and mountains on behalf of all Americans."
In a statement to BuzzFeed News Thursday, the Federal Law Enforcement Officers Association — a federal officers union — also took issue with the bill, calling it "severely short sighted" and "the last thing the federal government should be doing."
But Matthew Anderson, a policy analyst at the Sutherland Institute, a conservative advocacy group, disagreed. Anderson told BuzzFeed News that Chaffetz' bill modifies law enforcement policies, but not other laws that have to be enforced on public land. If the bill passes, local sheriffs would be responsible for those laws. And if they refused to enforce them, funding would be cut off.
"They'd lose their paychecks," Anderson said.
The new bill has a long way to go before becoming law, and will ultimately have to be signed by President Obama — something Anderson does not expect to happen. Still, it represents the latest twist in a decades, or centuries, old battle over Western lands and who exactly gets to use them. And as Utah's Republican lawmakers see it, federal law enforcement agents have been in control long enough.
"There is definitely a need to police these federal lands," Chaffetz said. "The question is just who's in the best position to do that."