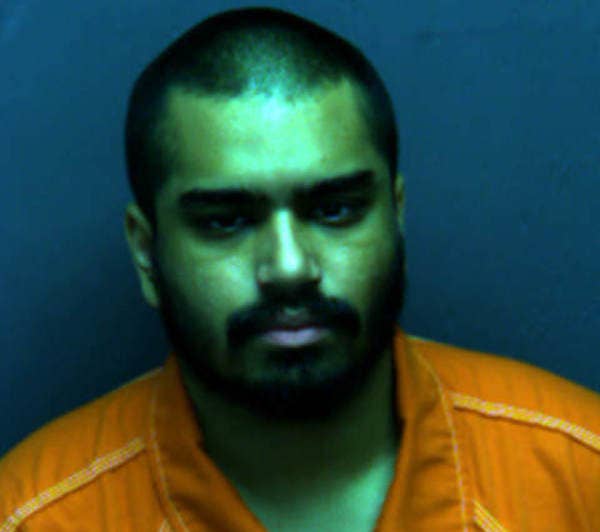 A man in Roanoke County, Virginia, allegedly was hearing voices before yelling "Allah Akbar" and stabbing two people Saturday night, leaving both victims "severely" injured and prompting an FBI investigation.

Police believe Wasil Farooqui, 20, carried out the attack at an apartment complex around 8 p.m. According to a search warrant, first obtained by local media, Farooqui carried out the attack after grabbing a butcher's knife from his home then leaving to "clear his head."
He parked outside an apartment complex, the search warrant states, where he "was hearing voices telling that he was stupid but they also told him to attack someone."
When Farooqui saw a couple at the apartment complex leaving the pool, he allegedly ran into their apartment and stabbed them.
Roanoake County police spokesperson Amy Whittaker told BuzzFeed News "the male victim suffered multiple lacerations all over his body, including his neck." Police said Monday that the man and woman were "severely injured."
"The male was able to fight off the attacker, who fled the scene," a police statement added.

When investigators arrived, they found a pool of blood on the floor of the apartment, as well as a bloody knife in a nearby stairwell, according to the search warrant.
Witnesses also told investigators Farooqui yelled "Allah Akbar" during the attack.

That detail prompted police to notify the FBI, which is now investigating as well. Adam Lee, special agent in charge of the FBI's Richmond Division, confirmed that the agency was investigating, but did not provide additional details.
"While I cannot discuss details of the investigation at this time, I do want to reassure the community that we are working to determine the nature of the incident," Lee said in a statement.
Farooqui was arrested after the attack at an area hospital. According to the search warrant, he fled the scene to his father's tobacco store. His father then took him to a hospital for treatment of injuries he had sustained during the altercation.
The search warrant adds that Farooqui told investigators he doesn't know the victims "or why he attacked them." Whittaker told BuzzFeed News that contrary to some reports, the incident does not appear to have been an attempted beheading.
Jail records show that Farooqui was booked on two counts of assault. The records show that he is a US citizen. According to WSET, Farooqui attended Hidden Valley High School from 2009 to 2012.
ABC News reported Monday that federal authorities have been aware of Farooqui "for some time," and that he had traveled to Turkey in the last year. He may also have tried to sneak into Syria, unnamed sources told ABC News.
Police have not identified the victims, but said in an email Monday that they "are said to be recovering well."