FBI Chief: ISIS Is Now A Bigger Threat To U.S. Than Al-Qaeda
During a security forum Wednesday, FBI Director James Comey described ISIS as more dangerous than the terror group that carried out the 9/11 attacks.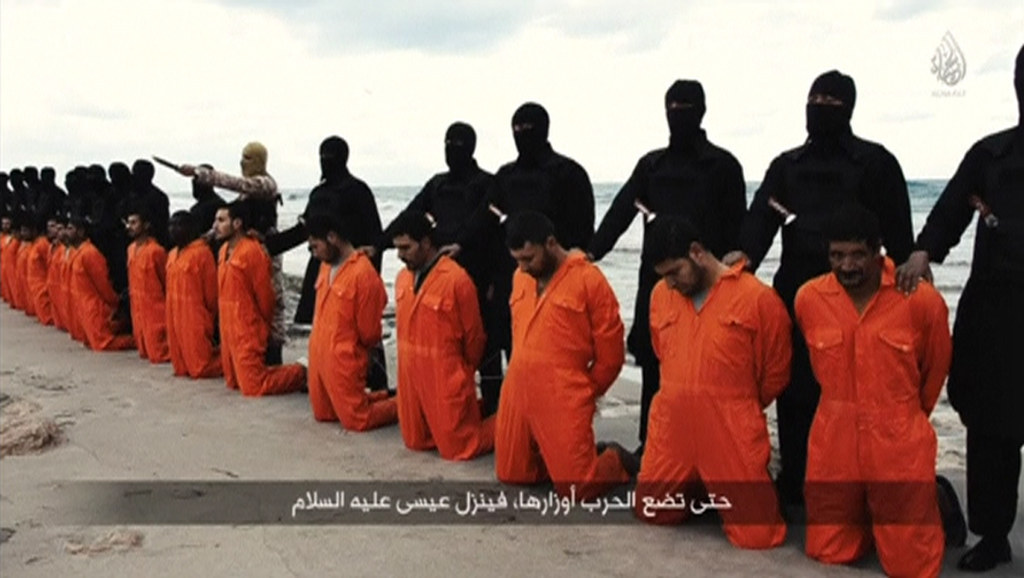 The U.S. now faces a greater threat from the terror group ISIS than al-Qaeda, FBI Director James Comey said Wednesday evening.
Comey was speaking at the Aspen Security Forum in Aspen, Colorado, when he said the threat from ISIS had eclipsed that posed by the group that was once led by Osama bin Laden. ISIS originally grew out of al-Qaeda, but eventually broke off to become its own organization and has since seized control of vast parts of Iraq and Syria.
Comey's comments were captured and tweeted by both the Aspen Institute itself, as well as several journalists in attendance:
According to the Daily Beast, which had a reporter at the forum, Comey said ISIS is the threat "we're worrying about in the homeland most of all."
Comey later said ISIS has ramped up social media efforts in recent weeks.
Responding to a question from a reporter, Comey said "what worries me most is particularly [ISIS's] investment in social media, which has been blossoming in the last six to eight weeks."
The group's social media efforts could "cause a significant increase in the number of incidents we see," Comey added.
The FBI chief said Americans who see something suspicious should notify law enforcement.
"When the hair stands up on the back of your neck, just tell somebody," he said, adding that "we investigate in secret so we don't smear innocent people."
Comey's comments come just three months after an ex-CIA official said al-Qaeda was still a bigger threat.
In May, former CIA Deputy Director Michael Morell, who left the agency in 2013, said that while ISIS was dangerous, al-Qaeda remained "most significant threat to the homeland today."
Meanwhile, a new Pew Research Center poll released Wednesday showed that while most Americans support military campaigns against ISIS, only 30% actually believe the fight is going well. More of the public, 62%, think the fight is going "not too well or not at all well," the poll found.