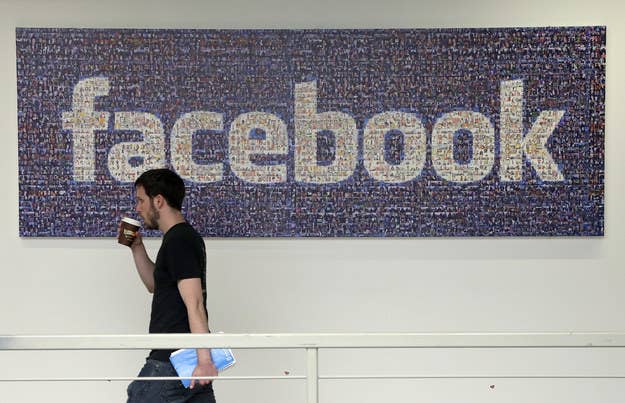 Facebook on Friday changed its controversial trending news section to be based more heavily on algorithms, eliminating the editors who had been curating the stories in the process.
The social network explained the changes in a statement, saying a more algorithmically driven process "allows us to scale Trending to cover more topics and make it available to more people globally over time."
"In this new version of Trending we no longer need to draft topic descriptions or summaries, and as a result we are shifting to a team with an emphasis on operations and technical skill sets, which helps us better support the new direction of the product," a Facebook spokesperson said.

BuzzFeed News confirmed that, as a result of the change, Facebook also eliminated the positions for people who had previously run the trending news section.

Quartz reported that the team — which included between 15 and 18 people contracted through an outside company — were laid off Friday and given severance equal to what they would have earned through September, plus two weeks.
Facebook has generated significant controversy in recent months over allegations that its trending section had a liberal bias. In May, Gizmodo published a report citing former "news curators" who said they were instructed to inject stories into the trending section, even if those stories weren't actually trending, while also suppressing other more conservative content.
The report prompted the US Senate to demand answers from Facebook over the alleged bias, after which the company published internal "trending guidelines" and promised to improve training, terminology, and practices for news curation.
In Friday's announcement, Facebook explained that users visiting the new trending section will now see a "simplified topic," along with information about who is discussing that topic. Hovering over or clicking on the link will bring up more information.
Facebook said Friday that articles in the trending section surface "based on a high volume of mentions and a sharp increase in mentions over a short period of time." The company added that while it did not find evidence of "systematic bias" earlier this year, the new changes to the product "allows our team to make fewer individual decisions about topics."
"Facebook is a platform for all ideas, and we're committed to maintaining Trending as a way for people to access a breadth of ideas and commentary about a variety of topics," the company added.