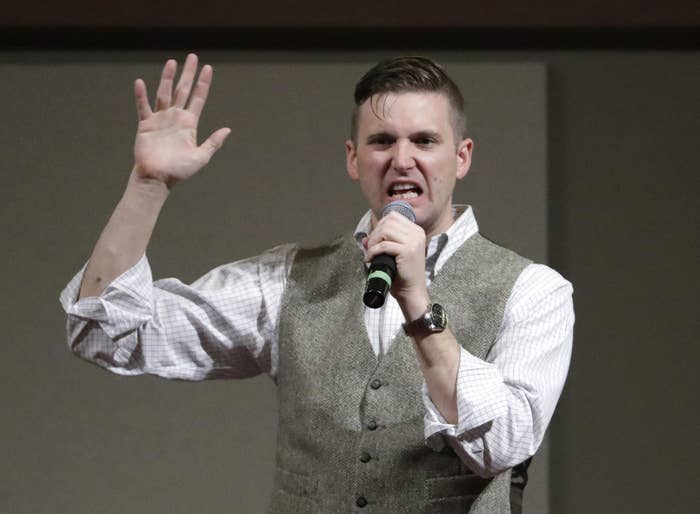 Facebook has banned two pages associated with prominent white nationalist Richard Spencer, just days after Congress grilled the social network's CEO about its influence on the public.

The pages belonged to Spencer's National Policy Institute, which describes itself as "dedicated to the heritage" of "people of European descent," and for his website altright.com. A Facebook spokesperson confirmed to BuzzFeed News that the pages had been removed and said that hate groups are not allowed on the platform.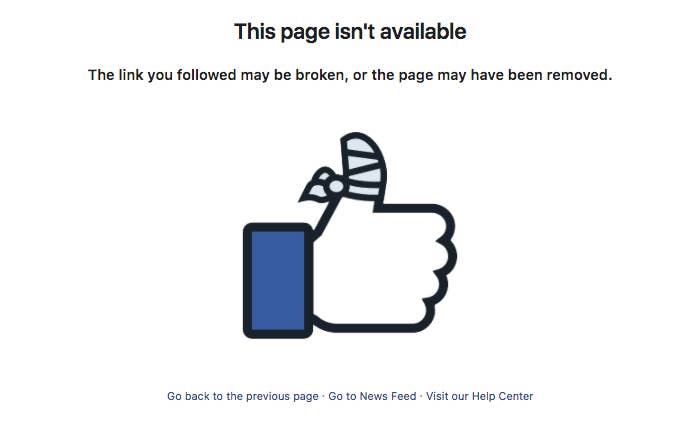 As of Friday afternoon, links to the two pages displayed an error message.
The takedown was first reported by Vice, which said the pages were removed after the outlet contacted Facebook about hate groups using the platform.
A Facebook spokesperson told BuzzFeed News that it relies on both people and technology to review content and that it takes action when hate groups are flagged to the company.
Spencer, who did not respond to questions from BuzzFeed News, also maintained a profile on Instagram, the photo-sharing app that is owned by Facebook. The profile was active Friday afternoon but was taken down later in the day after BuzzFeed News asked Facebook about it.
A Facebook spokesperson confirmed to BuzzFeed News that the company had removed the profile.
The bans come just days after Facebook CEO Mark Zuckerberg fielded questions from lawmakers about how the social network has influenced elections and shared users' personal data. The inquiry was prompted by the revelation that data from tens of millions of Facebook users was obtained by the political consulting firm Cambridge Analytica.
During the questioning, Zuckerberg said that hate groups are not allowed on Facebook.
"If there's a group that their primary purpose, or a large part of what they do, is spreading hate, we will ban them from the platform overall," Zuckerberg said.
On Thursday, Spencer's site altright.com posted a podcast about Zuckerberg's congressional hearing titled, "Is this the end of Faceberg?"

Spencer is among the most prominent proponents of far-right, white nationalist ideology in the US. According to the Southern Poverty Law Center, which tracks hate groups, Spencer coined the "Alt Right" label and wants to establish a "white ethno-state."'
In recent years, Spencer has faced a crackdown from other tech companies. In 2016, Twitter suspended both the account of the National Policy Institute and of Spencer himself, though his personal page was eventually reinstated. A year later, Twitter yanked Spencer's verification badge but allowed him to continue using the platform.
Twitter did not respond to BuzzFeed News' questions about Spencer on Friday.
Web hosting company Squarespace has also booted the National Policy Institute. And last year, even Spencer's gym kicked him out.