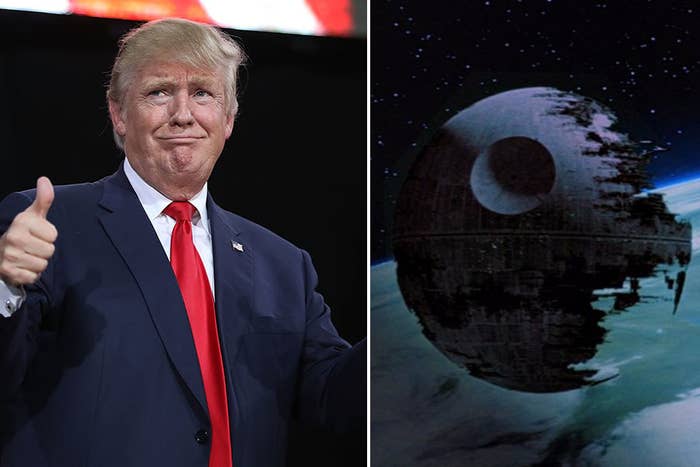 The Space Force — a military branch IN SPACE — is a new thing that President Trump proposed in March and Vice President Pence said Thursday could become a reality as soon as 2020.
Many questions about Space Force remain — will it get to the bottom of Ancient Aliens? — but now at least it is moving forward with six potential Jetsons-like logos. Trump's 2020 campaign emailed the logos to supporters Thursday, asking for people to vote for their favorite.
It was not immediately clear if these would be the actual logos for Space Force. The email, from campaign manager Brad Parscale, said only that "we have to make a final decision on the design we will use to commemorate President Trump's new Space Force — and he wants YOU to have a say."
BuzzFeed News has reached out to the campaign and the White House for clarification.