Excommunicated Mormon Feminist: "I Have Done Nothing Wrong"
In a letter, Kate Kelly says that her excommunication from the LDS Church "was shameful, and potentially actionable."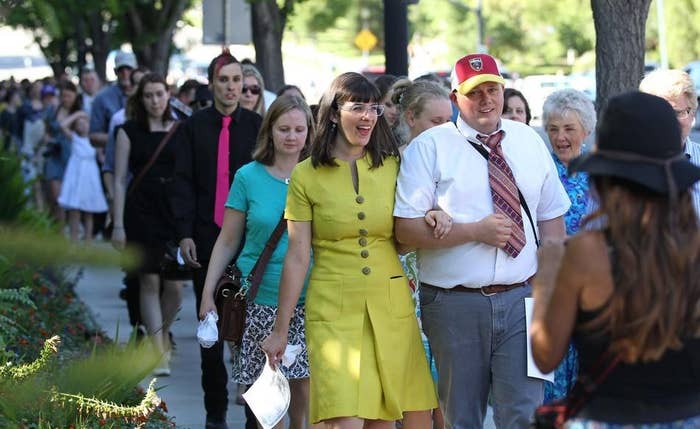 Excommunicated Mormon feminist Kate Kelly is fighting to remain in the church that ousted her.
In a letter posted Wednesday, Kelly argues that she should not have been cast out of the Mormon church — officially the Church of Jesus Christ of Latter-day Saints — last month. Kelly was excommunicated after publicly advocating for female ordination to the church's all-male lay priesthood.
Kelly, a lawyer, slams the process used to excommunicate her, calling it "shameful, and potentially actionable."
In the letter, Kelly asks Washington, D.C., church leaders to "do the right thing" and to consider her appeal "with humility and openness." She also asserts that she has "done nothing wrong," adding later, "I am, and have always been, a faithful Mormon."
Kelly includes numerous reasons she believes her excommunication was unfair. These are a few of her arguments:
• Her church leaders never asked her "one single question regarding my feelings about female ordination."
• The meeting in which Kelly was excommunicated — a kind of church trial called a "disciplinary council" — was held without her being present.
• Her local church leaders had "no authority to control my views, voice or speech and no right to compel me into silence."
• Church leaders' refused to guarantee that the excommunication proceedings would be kept confidential, which Kelly called "potentially actionable."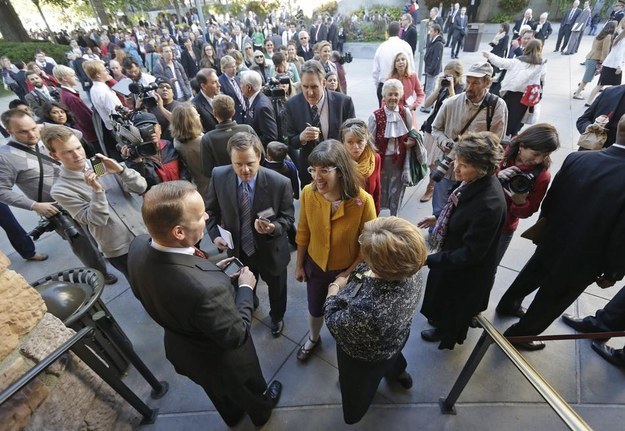 Kelly's appeal and excommunication come at a tumultuous time for Mormonism, as the normally conservative church grapples with both increased diversity and internal dissent.
Along with Kelly, several Mormon bloggers who challenged the church on everything from doctrine to LGBT issues, were also threatened with excommunication. Kelly and the bloggers were all part of a loose movement within the church that was pushing for inclusion of those who were traditionally on the periphery of Mormonism.
John Dehlin, one of the bloggers threatened with excommunication, told BuzzFeed Thursday that he is scheduled to meet with his local church leaders Aug. 7.
The church has repeatedly said the disciplinary action against Kelly, Dehlin, and others was handled locally and not coordinated by top leaders in Salt Lake City.
Kelly's appeal was turned in one day before Pioneer Day, a Utah state holiday celebrated by Mormons worldwide that commemorates the arrival of early church members in the Salt Lake Valley. Thursday, on Pioneer Day, about 100 people gathered at a downtown Salt Lake City park for a "mass resignation" from the Mormon church. The event was meant to show support for Kelly and others marginalized by the church.