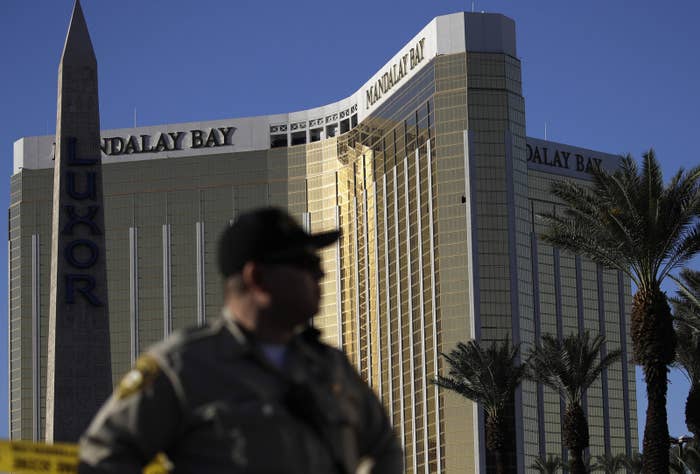 LAS VEGAS — Charlene and her boyfriend were asleep in their room at the Mandalay Bay Resort and Casino when, at 3 a.m., there was a sudden banging on the door. Dazed, they thought it must be someone in another room. But the pounding continued.

When they finally answered the door, a SWAT team barged into the room.

"They were going room to room," Charlene, who declined to provide her last name, told BuzzFeed News Tuesday afternoon. "They searched the room, the closet. They looked all around, and then they were gone."
The entire ordeal Monday morning lasted only a few minutes. When it ended Charlene turned on the TV and learned that Stephen Paddock had opened fire from the broken windows of another suite, raining bullets down on a concert and killing at least 58 people in the deadliest shooting in modern US history.
The attack has prompted an outpouring of support and mourning, but at the hotel Paddock used as his perch, its turned the once lively casino on the Las Vegas Strip into a virtual ghost town.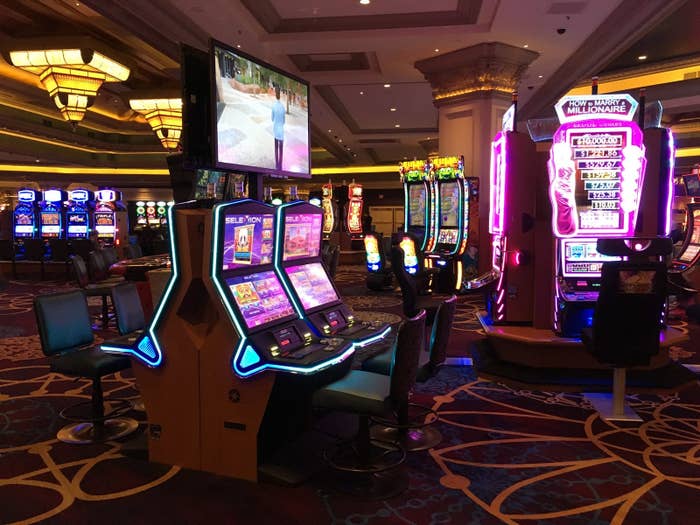 About 36 hours after the shooting, row after row of slot machines strobed blankly into empty corridors. Dealers sat behind blackjack tables, shuffling cards again and again while waiting in vain for gamblers to sit down. The roulette wheels were manned, but not spinning, and dozens of casino employees leaned against the craps tables talking among themselves.

In place of customers, large groups of police and FBI agents occasionally strolled through the casino. Crime scene tape was still draped across some of the resort's front doors, and the road outside was shut down to traffic. Across the street, the ground of the outdoor concert venue was still littered with paper, cups, and other debris people left behind as they fled the gunfire.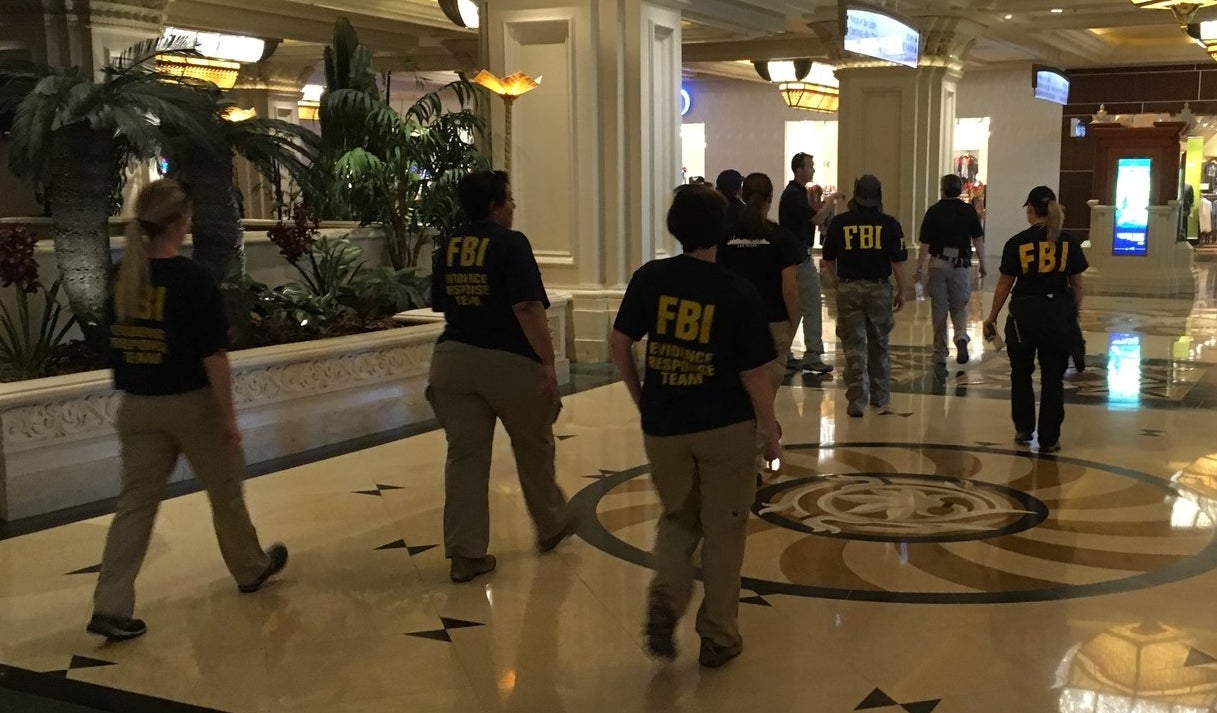 The upper floors of the hotel also reportedly remained closed. Though only guests with room keys were allow access to the resort's hotel towers, FBI teams had cordoned off the 32nd floor — where Paddock was staying — as a crime scene, the Guardian reported. A hotel employee also told entertainment trade magazine Venues Today that many of the rooms were empty and the 29th through 33rd floors were blocked off Tuesday.
The scene was in sharp contrast to nearby resorts on the famous Las Vegas Strip such as New York-New York Hotel and Casino, where the gambling floor, restaurants, and shops were bustling with tourists.

Numerous Mandalay Bay employees approached by this reporter were unwilling to speak, and in several cases said they wanted to tell their stories but feared doing so could jeopardize their jobs. One pit boss provided BuzzFeed News with a memo employees received forbidding them from speaking with media and contained a script to use when referring journalists to corporate headquarters.
The few employees who did speak, on the condition of anonymity, described being traumatized. One woman, who worked in a shop at the hotel, said she was ordered to report to work on Monday, only to find police blockades at nearly every entrance."
"It took me an hour just to get inside," she said. "It's been scary."
Another employee, who wasn't working at the time of the shooting, said she watched Monday and Tuesday as groups of police officers roamed through the facility. The entrance to the hotel was blocked from glass still falling from the window Paddock smashed in order to fire down on the concert.
"It was like movie," she said of the scene at her workplace.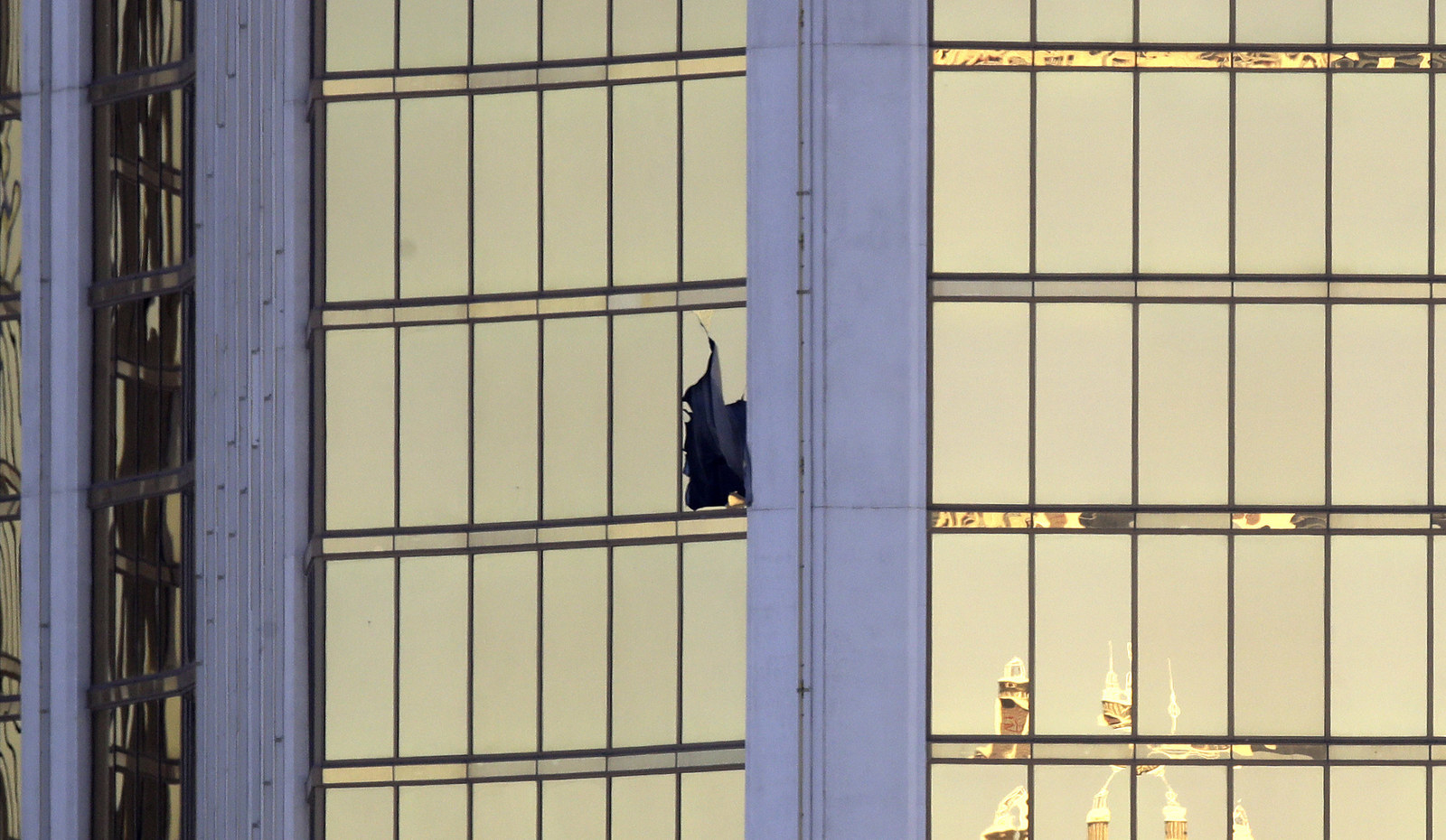 A spokesperson for MGM Resorts International, which owns Mandalay Bay, said that business at the hotel was "not slowing down," and that "it's still too early to gauge near term impacts."
The spokesperson added that the company is providing counseling to hotel employees and guests, and said it was "standard practice" for companies to forbid their employees to speak to the media.
Still, the vacant silence was unmissable at Mandalay Bay. Kelly Powers, a self-described Vegas regular who arrived at the hotel from Houston on Monday night, said the employees she had interacted with seemed to be suffering.
"I think they're traumatized," she said. "I think they're wondering why this happened, why it happened here."
Charlene — the woman whose room was stormed by SWAT officers — and Powers were both among a handful of people passing the time Tuesday afternoon playing the slots. They had their run of the place, but Charlene said that as empty as the casino was, it was actually an improvement over a day earlier.
"It was eerie," she said. "It was empty all day Monday."
Charlene, who is visiting from Canada, said that after the shooting guests were placed on lockdown in their rooms and did not receive information from the hotel about what was going on. When some tried to descend the elevators, they were told by police to return to their rooms.
"We couldn't go anywhere and we couldn't do anything, we had no direction," Charlene said, adding they had to remain in their room until around noon Monday.
When they finally were allowed to leave their room and enter the casino there were no employees in sight.
"Nothing was open, there was no staff" Charlene recalled. "It was kind of in shambles."
Despite the chaos, hotel patrons remained mostly optimistic Tuesday. Powers praised the staff "for trying to do their jobs" and Charlene said she doesn't fault the resort for what happened Sunday night.
"I'm not going to blame them," Charlene said. "I would come back."