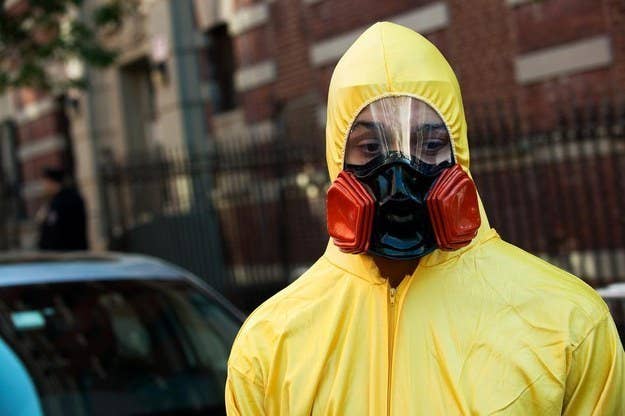 State officials in New York and New Jersey are working to contain Ebola, but as more details emerge, their response is increasingly coming under fire, specifically by one New Jersey health care worker who has said she feels like a "criminal" being kept in quarantine even after she tested negative for the disease.
Under pressure, New York Gov. Cuomo issued revised guidelines Sunday for medical personnel returning from West African nations with Ebola outbreaks. The new policy brings New York closer to federal protocols and distances itself from the controversial policies still in place for New Jersey.
Right now, Dr. Craig Spencer is the only person confirmed to have Ebola in New York or New Jersey. Spencer contracted the disease while working with Doctors Without Borders in West Africa.
A second potential case ended up being a false alarm. Nurse Kaci Hickox, also with Doctors Without Borders, flew into Newark airport Friday and was quarantined based on her travel history in West Africa, where she had worked with Ebola patients. However, on Saturday Hickox tested negative for Ebola.
"This is an extreme that is really unacceptable, and I feel like my basic human rights have been violated," Hickox told CNN, speaking about her quarantine. "To put me through this emotional and physical stress is completely unacceptable."
While Hickox wants an end to her quarantine, it is possible that she could still test positive for Ebola. Another man who was exposed to Ebola, Dr. Kent Brantly, tested negative for the disease when he was first tested on July 23, but after his symptoms worsened, he took an additional test that showed he had the disease, The Daily Beast reported.
New York and New Jersey rolled out strict Ebola procedures on Friday for incoming travelers.
Following the announcement of Spencer's diagnosis, New York City Mayor Bill de Blasio and Gov. Andrew Cuomo appeared together Thursday at a news conference where they reassured New Yorkers that the city was prepared for Ebola.
But a day later, Cuomo — apparently acting without de Blasio's blessing — and New Jersey Gov. Chris Christie announced a mandatory quarantine for health care staffers who worked with Ebola patients in West Africa. The two governors also announced that all travelers from West Africa would undergo screenings.
Gov. Cuomo issued revised guidelines for New York State on Sunday night:
The state's new guidelines would allow returning health care workers who have no symptoms of Ebola to return to their homes for 21 days of confinement, where their health would be monitored, the New York Times reported.
The workers returning to New York would travel to their homes by a private vehicle arranged by the health department. During the confinement period, at least two unannounced visits by local officials would occur daily to check on the health of the individual and to ensure they were following all guidelines.
This policy only applies to those who had direct contact with sick patients; those who did not would face no quarantine. Officials would monitor them for symptoms and check their health twice a day for 21 days.
Cuomo said the state will help those who need financial assistance.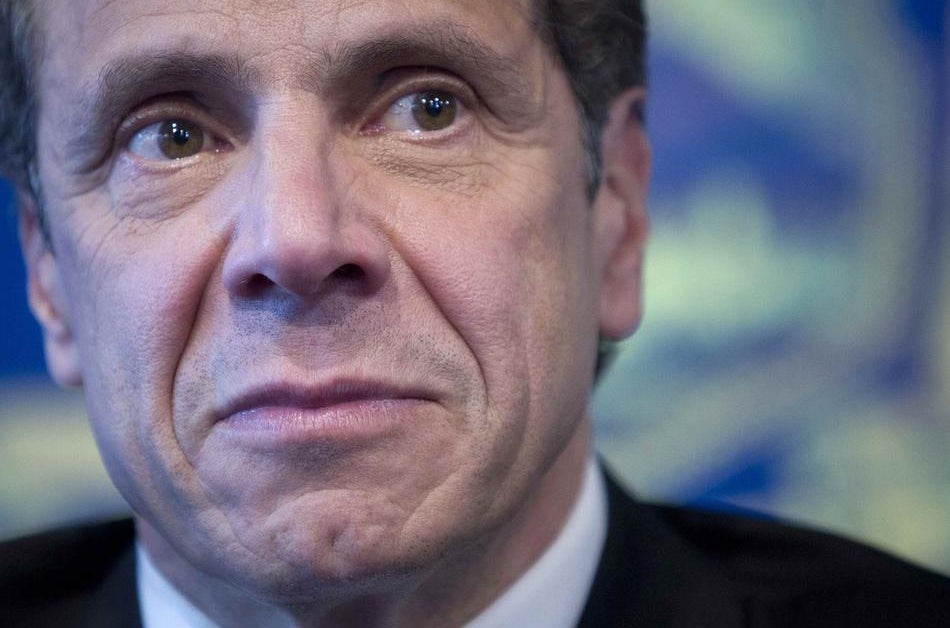 New York Gov. Andrew Cuomo (left) and New Jersey Gov. Chris Christie (right).
Now those policies are drawing criticism and, as more details emerge, appear increasingly chaotic. Here's how:
The nurse who was isolated in New Jersey — and who eventually tested negative for Ebola — slammed the response she experienced after arriving in Newark.
The most poignant criticism of the new Ebola procedures comes from Hickox, who wrote Saturday in the Dallas Morning News that she spent hours locked in a room while, among other things, an officer "barked questions at me as if I was a criminal."
Hickox went on to say that when she arrived she didn't have a fever — which is a symptom of Ebola — but that over time she became "upset" and "flushed." Finally, an officer took her temperature again with a forehead scanner and it appeared the she did indeed have a fever. Later a doctor got similar results with a forehead scanner but determined she didn't have a fever after all by using an oral thermometer.
Hickox characterized the experience as chaotic: "No one seemed to be in charge. No one would tell me what was going on or what would happen to me."
In an interview with BuzzFeed News Saturday night, Hickox's mother Karen Hickox said her daughter is almost entirely cut off from the world. She has no computer and is only communicating via a cell phone that has very poor reception, Karen explained. Still, family members have been able to glean some details about Hickox's conditions.
"Apparently she's in a climate-controlled tent inside a vacant room inside an annex of the hospital," Karen said. "I know there's some type of a little port-o-potty with a bag in it. I don't know if she has something to wash her hands."
Hickox is dressed in paper scrubs because her clothes and other belongings were placed in biohazard bags, Karen said. She added that "they gave her something with warm soapy water to take a spit bath."
Officials also have not told Hickox how long she might be held at the hospital, nor have they reached out to her family, Karen said. The lack of information has been the hardest part of the ordeal for Hickox, and her mother added that in the future, returning aid workers should be "treated with more respect and compassion."
By Sunday, Hickox had retained New York City civil rights attorney Norman Siegel, CNN reported.
Hickox also sent CNN pictures of the room she is staying in during her quarantine, saying that she feels like a "criminal."
Doctors Without Borders also criticized the new procedures, saying they are too vague, among other things.
Responding to Hickox's experience, Doctors Without Borders issued a statement Saturday arguing that "there is a notable lack of clarity about the new guidelines announced yesterday by state authorities in New York and New Jersey."
"Doctors Without Borders is very concerned about the conditions and uncertainty she is facing and is attempting to obtain information from hospital officials," the statement adds. It goes on to say that workers' rights must be respected.
Health experts also have wondered if the new Ebola procedures could discourage Americans from volunteering in West Africa.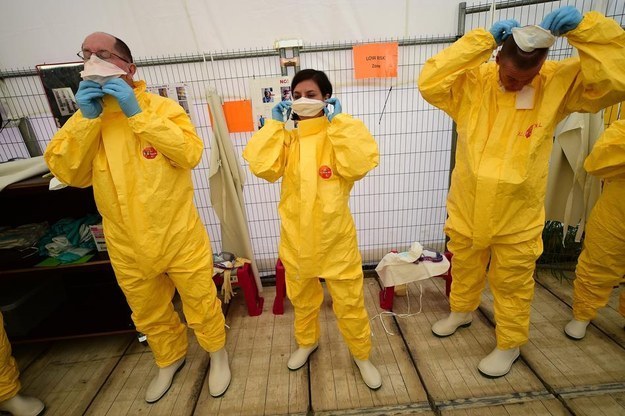 In addition, New York City and the Centers for Disease Control are reportedly upset about the new Ebola procedures.
An unnamed federal official in New York told CNN that the CDC is "not happy" with the decision to isolate medical personnel returning from West Africa. And another official for New York City called the new procedures "a real stunner" and said governors Christie and Cuomo "didn't let anyone know in advance."
The result has been the opening of an apparent political rift between Cuomo and de Blasio, who, among other things, on Saturday ate at The Meatball Shop — the restaurant Spencer visited before his Ebola diagnosis.
For now, however, Cuomo and Christie are apparently staying the course.
On Saturday, Christie defended his state's new Ebola procedures, saying his "first and foremost obligation is to protect the public health and safety of the people of New Jersey." He also said that despite Hickox's negative Ebola test, she appears to be ill with something.
Karen Hickox strongly disagreed with Christie on Saturday, telling BuzzFeed News several times that her daughter "is not ill" with anything. She reiterated that point Sunday morning, saying that Hickox still hadn't developed any symptoms of anything.
Cuomo also defended the quarantine policy Saturday. He called the new Ebola policies a "flexible" system, Capital New York reported, and said at-risk health workers are "going to be the first ones who are going to want to protect the public."