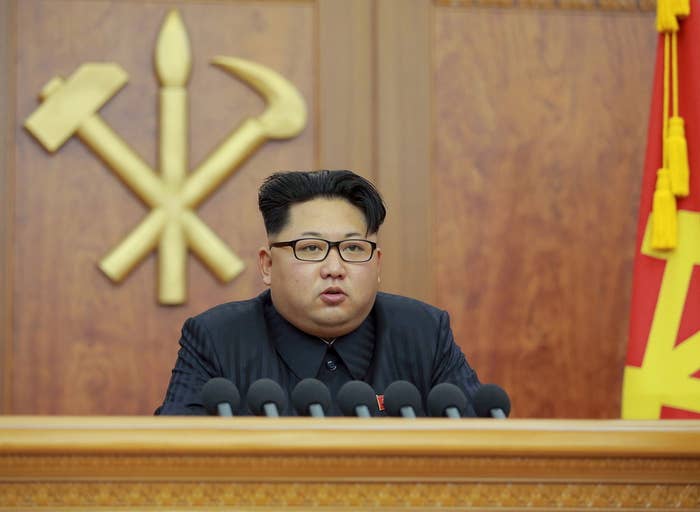 North Korea's foes stood united in condemnation of the isolated nation Thursday, following the country's claim that it successfully carried out its first test of a hydrogen bomb on Wednesday.
The test marked a potentially significant advancement in its nuclear program, but some have poured cold water on the claim it tested an H-bomb.
The reclusive communist state made the announcement following a seismic event that registered at a magnitude of 5.1. The event was detected by agencies across the globe, with many quickly calling it an apparent explosion and likely nuclear test.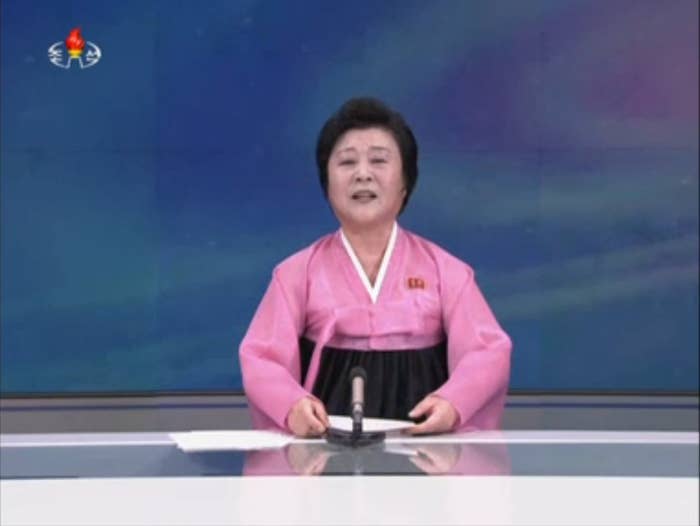 In a statement, North Korea called its test a "world-startling event," adding that it was "conducted with indigenous wisdom, technology and efforts."
"It was confirmed that the H-bomb test conducted in a safe and perfect manner had no adverse impact on the ecological environment," the statement continued.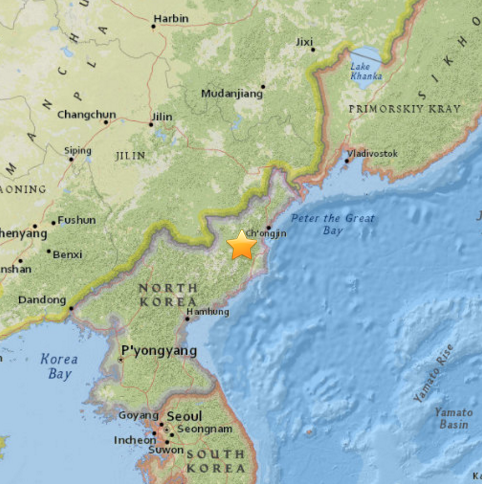 North Korea has previously conducted three nuclear tests, but none have involved hydrogen bombs. However, leader Kim Jong Un claimed last month his country was "ready to detonate a self-reliant A-bomb and H-bomb," the BBC reported.
U.S. officials said they took Kim's threat seriously, but questioned whether North Korea could really deliver on its promise.
On Wednesday, White House spokesperson Josh Earnest told reporters that the initial analysis was "inconsistent" with a hydrogen bomb. He also said that while more tests were being carried out, nothing had occurred in the last 48 hours to change the administration's assessment of North Korea's military capabilities.
Earlier on Wednesday, South Korea's military reportedly said it also doubted that the blast came from a hydrogen bomb, given the intensity of the tremor it caused, Yonhap News Agency reported.
"It is hard to regard this test as that of a hydrogen bomb," a military spokesperson who requested anonymity is reported to have said. "Only a few countries including the U.S. and Russia have conducted hydrogen bomb tests and the size of the detonations reached 20 to 50 megatons."
Wednesday's test amounted to 6 kilotons, which is too weak to be a hydrogen bomb, the spokesperson added.
Following the announcement about the test Wednesday, North Korean state media aired what appeared to be images of people in the country celebrating.
The U.N. Security Council met Wednesday, and released a statement condemning the "serious situation" in North Korea, and agreed to place tougher sanctions on the country, saying:
The members of the Security Council also recalled that they have previously expressed their determination to take "further significant measures" in the event of another DPRK nuclear test, and in line with this commitment and the gravity of this violation, the members of the Security Council will begin to work immediately on such measures in a new Security Council resolution.
U.S. President Barack Obama also held calls with his Japanese and South Korean counterparts, Prime Minister Shinzo Abe and President Park Geun-Hye, late Wednesday evening.
In two statements, the White House said the leaders agreed North Korea's test "constitutes yet another violation of its obligations and commitments under international law," and Obama said he "reaffirmed the unshakeable U.S. commitment" to the security of both Japan and South Korea.
The South Korean president's office told the Yonhap news agency Thursday that Park had agreed to closely cooperate with the U.S. to ensure the U.N. Security Council can adopt a resolution for strong sanctions against the North.
The South Korean Defense Ministry later said it had entered discussions with the U.S. over the deployment of "strategic" U.S. military assets in the South, potentially including fighter jets and a nuclear-powered submarine.
On Thursday, the South also said it had resumed cross-border loudspeaker propaganda broadcasts in response to the test — something Pyongyang sees as an act of war, the Associated Press reported.
Conservative South Korean activists in Seoul held an anti-North rally in response to the test on Thursday, where they burned effigies of North Korean leader Kim Jong Un.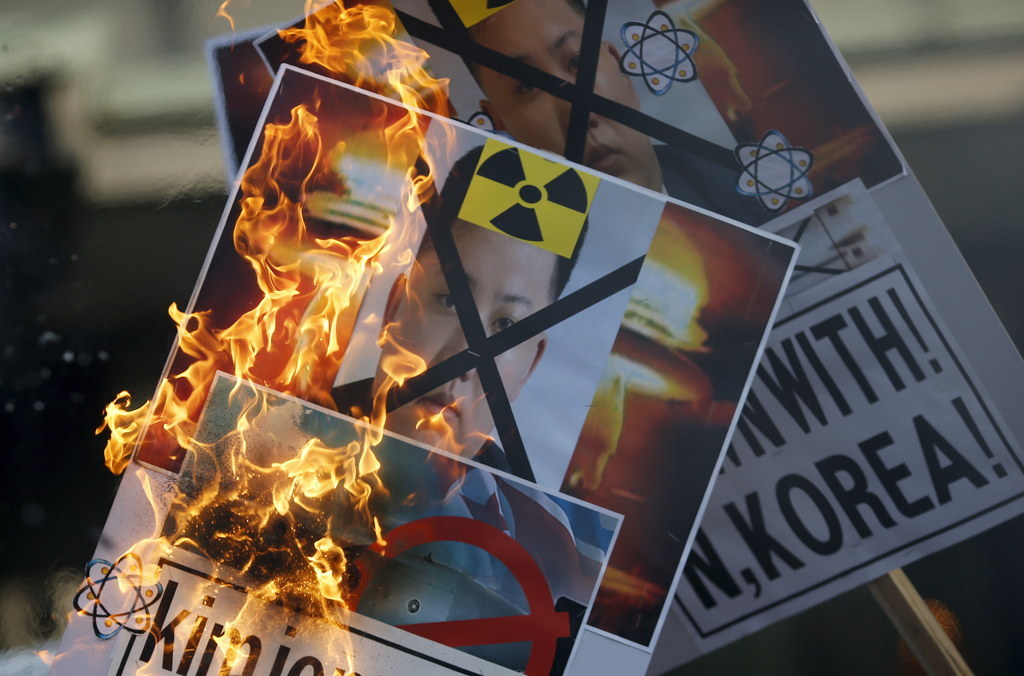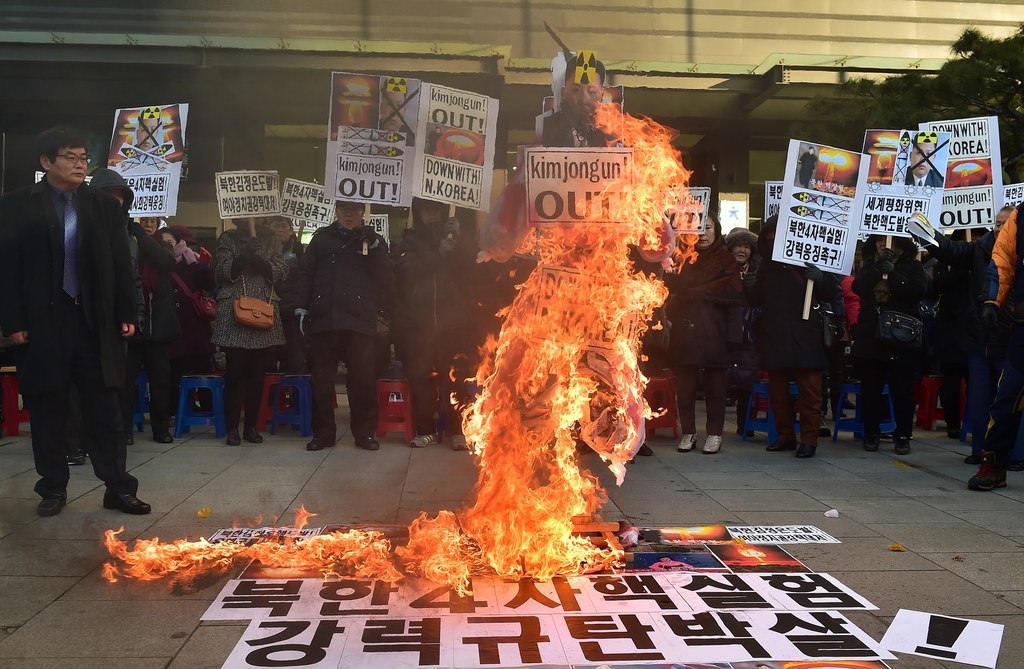 On Wednesday, U.S. State Department spokesperson John Kirby had told BuzzFeed News the U.S. was aware of North Korea's claims but could not confirm them.
"While we cannot confirm these claims at this time," Kirby added, "we condemn any violation of U.N. Security Council Resolutions and again call on North Korea to abide by its international obligations and commitments."
U.S. National Security Council spokesperson Ned Price told BuzzFeed News that officials were "continuing to assess the situation in close coordination with our regional partners."
"North Korea conducted its first nuclear test in 2006 and, until today, has done so twice since, but we have consistently made clear that we will not accept it as a nuclear state," Price said. "We will continue to protect and defend our allies in the region, including the Republic of Korea, and will respond appropriately to any and all North Korean provocations."
Speaking at an emergency national security council meeting, South Korea's President Park said her government "must get North Korea to face corresponding measures based on closed cooperation with the international community. It's not only grave provocation of our national security, but also an act that threatens our lives and future. It's also a direct challenge to world peace and stability."
Japanese Prime Minister Shinzo Abe condemned the test, saying "we absolutely cannot allow this," the AP reported. He said his country will take "strong action."
NATO Secretary General Jens Stoltenberg also released a statement condemning the test. "The nuclear weapons test announced by North Korea undermines regional and international security, and is in clear breach of U.N. Security Council resolutions," he said.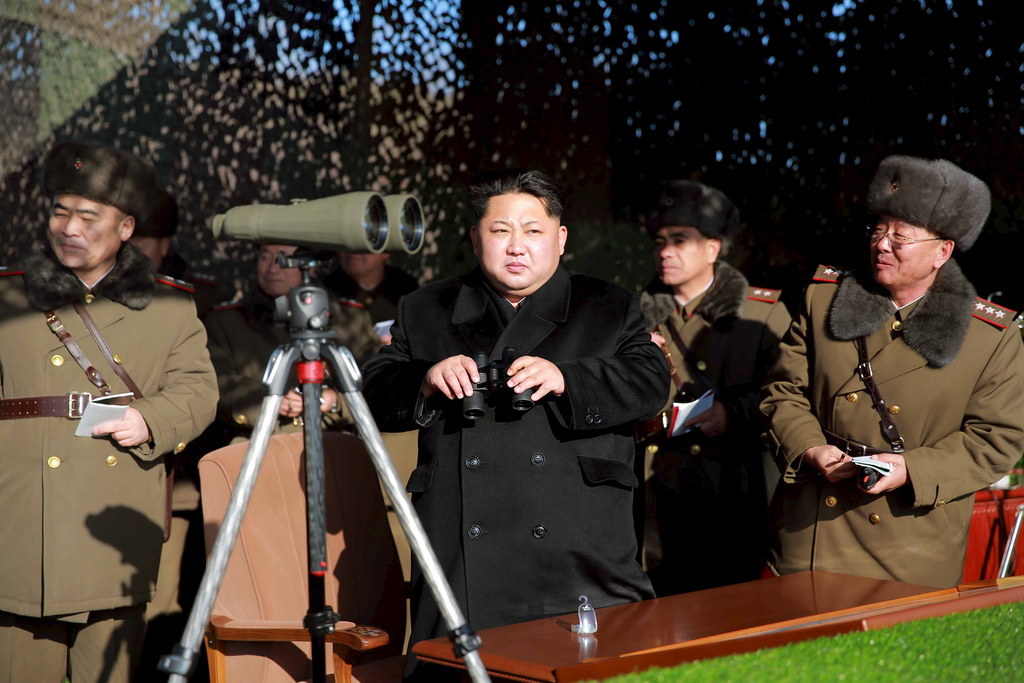 In 2013 the United States Geological Survey recorded a nuclear test in the same area and at nearly the same magnitude as Wednesday's test.
The 2013 test happened just before 10 p.m. ET on Feb. 2. The blast measured magnitude 5.1 and was centered 12 miles northeast of Sungjibaegam.
A hydrogen bomb can be far more powerful than a typical nuclear bomb. However, during a broadcast announcing Wednesday's detonation, North Korea claimed the test was of a "miniaturized" hydrogen bomb.
Still, some observers questioned how successful the test really was. Bruce Bennett — a senior defense analyst at the Rand Corporation — told BuzzFeed News a hydrogen bomb should have registered as a magnitude-6 quake.
"This was very likely some kind of fizzle," Bennett said, "as the yield looks a little less than even a small atomic bomb, like the one dropped at Hiroshima."
Bennet went on to explain that a 5.1 magnitude quake could be generated with a 12 kiloton bomb — smaller than the atomic bomb dropped at Hiroshima.
"Kim Jong Un is saying he is a peer of the U.S. with this test but he hasn't even caught up to where we were in 1945," Bennett said, though he added even a small bomb could cause widespread damage if dropped over a city like Seoul, South Korea.
He also said that a the characterization of the bomb as "miniaturized" could help explain what happened: A miniaturized weapon uses less material, increasing the potential for error.
In addition to Kim's comments last year about testing a hydrogen bomb, South Korean officials said in October their isolated northern neighbor was preparing for a fourth nuclear test, the New York Times reported. However, South Korean officials did not expect a test to come in the near future. Preparations reportedly were taking place at the Punggye-ri Nuclear Test Site, which is located near Sungjibaegam.
North Korea also tested an underwater ballistic missile in 2015.