Dozens Of Homes Have Been Destroyed In Deadly Wildfires That Are Now Larger Than New York City
"I don't know what words to use to describe what's going on over here," said a woman who was forced to flee her home.
Massive wildfires in Oklahoma, fueled by the most dangerous conditions in a decade, have killed two people, destroyed dozens of homes, and charred an area larger than New York City.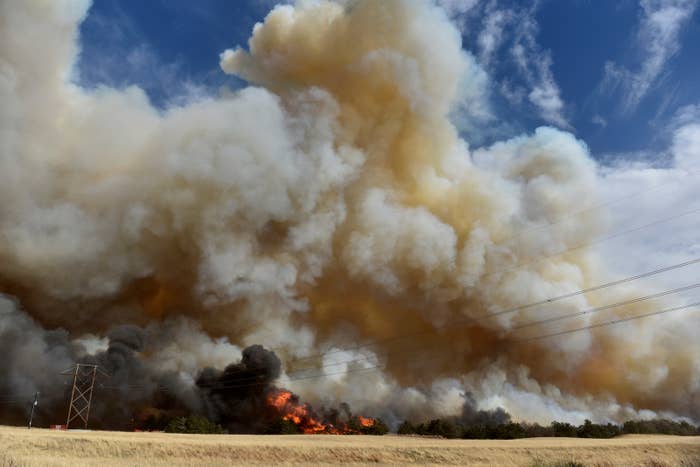 The largest of the blazes, the Rhea Fire, had burned 283,095 acres in western Oklahoma and was only 15% contained as of Thursday. Several other wildfires in the state have collectively burned tens of thousands of additional acres, and in total flames have raced across more than 500 square miles — an area that is more expansive than most major US cities including New York and Los Angeles.

At least two people have died and at least 20 others have been injured in the fires, Oklahoma Department of Emergency Management spokesperson Keli Cain told BuzzFeed News.

In Dewey County, which has suffered much of the Rhea Fire's fury, 50 homes spread across at least five separate communities have been destroyed. Hundreds of other buildings, such as barns, have also been lost.
While several other fires continue to rage across the region, authorities say they don't yet know how bad the damage is.
"Right now we're still in the mode of suppression and they haven't been able to start their damage assessments in a lot of areas," said Shawna Hartman, a spokesperson for the Oklahoma Forestry Service. "It's multiple structures obviously where these fires have been."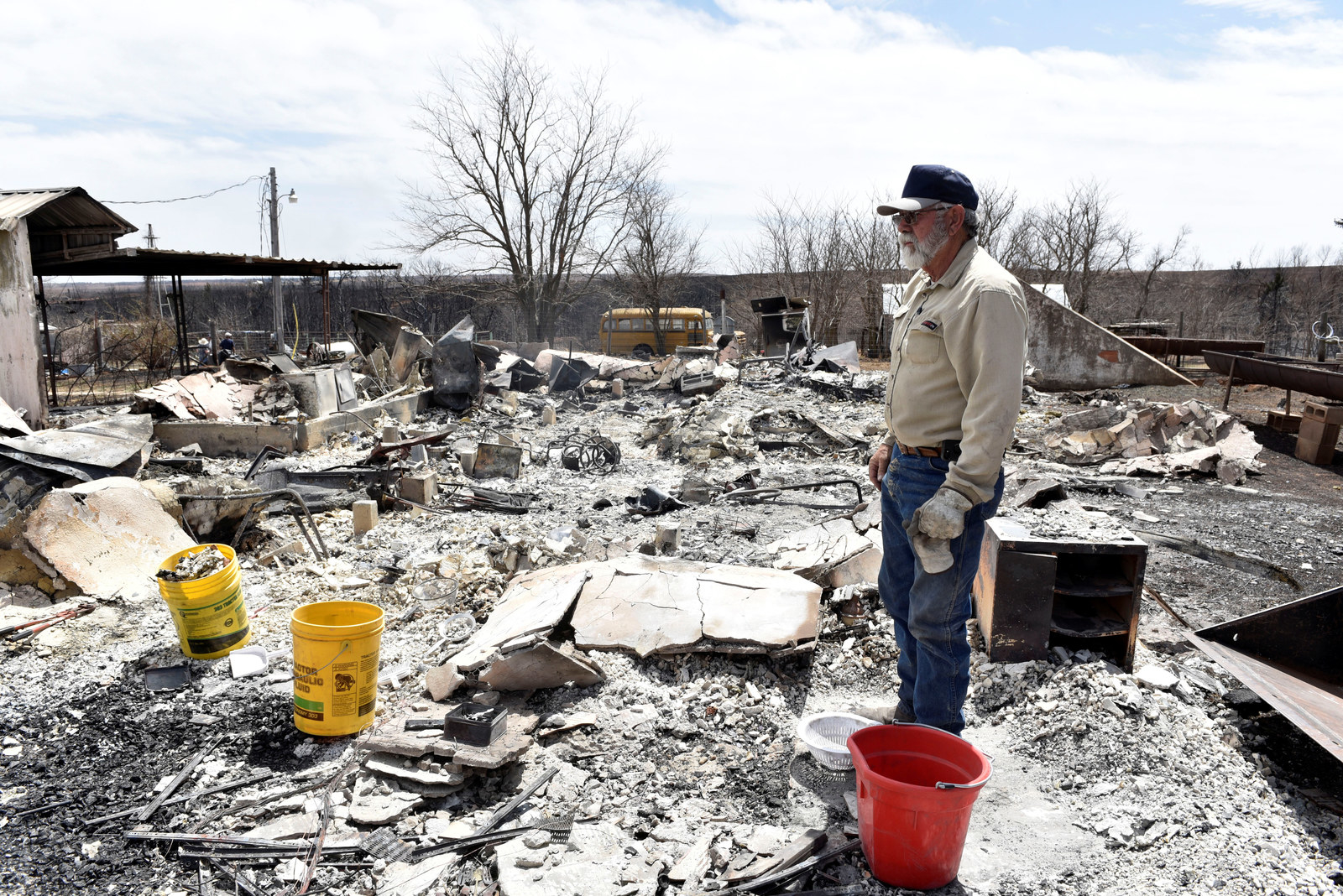 Denise McDaniel, one of hundreds of people forced to flee her home, told the Associated Press that the wildfires were "very devastating."
"I don't know what words to use to describe what's going on over here," McDaniel added. "Our home is still there, but if the fire reaches the town of Canton, our home won't be there."

The fires are being driven by conditions officials say are "historic," and the worst they've seen in a decade.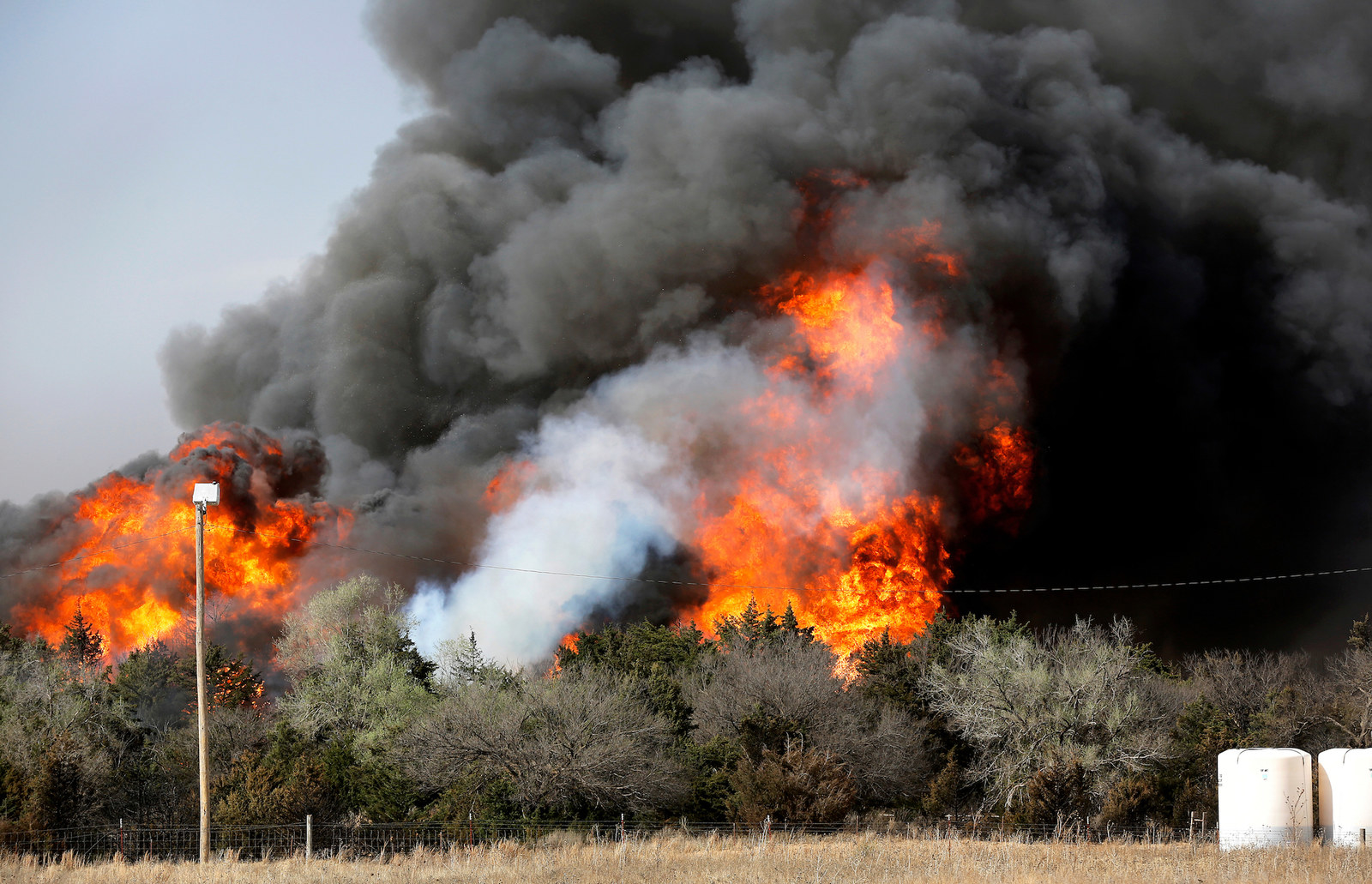 In the last week, the National Weather Service has issued two "extremely critical" fire outlooks, the most severe level issued by the agency, over extremely dry and windy conditions with relative humidities as low as the single digits, according to NWS meteorologist John Pike.
"You could also add the abnormally warmer temperatures at this time of year and then the wind," Pike told BuzzFeed News.
Though Oklahoma often sees fires in the early spring, Cain said that current conditions are "probably worse than what we've seen in the past."

"It's been a very dangerous situation," she added. "This is a condition that we don't see every day."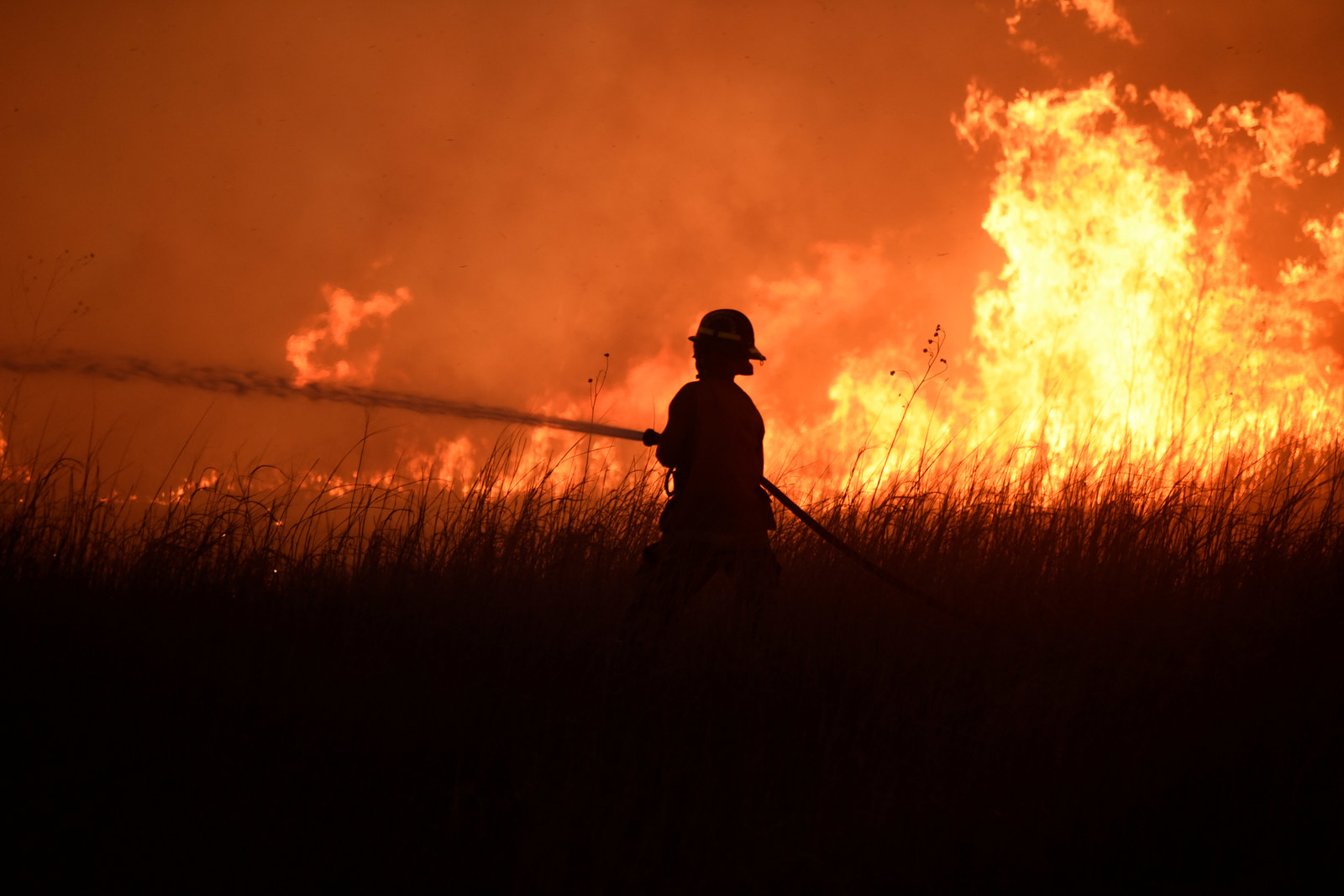 Hartman said the current fire conditions are the worst the state has seen in 10 years and reached "historic" levels after no significant rainfall was observed in 150 days.
In addition to the hot and dry weather, the fires have been more fueled by a brutal drought and the spread of trees that "explode."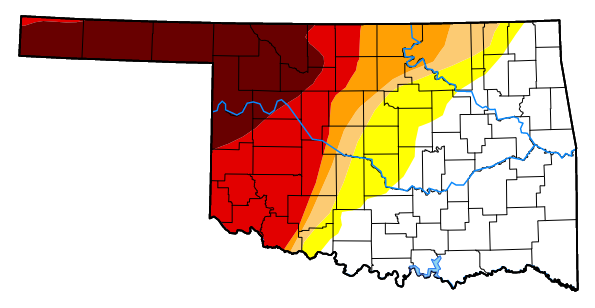 Virtually all of western Oklahoma is currently experiencing some level of abnormal dryness, and more than 18% of the state — including almost all of the panhandle — is in exceptional drought, the most severe category.

"The areas that have been mostly impacted by fires have been in the most extreme drought levels," Cain said.

Gary McManus, Oklahoma's state climatologist, told BuzzFeed News that the drought has led to vast areas of dry brush that is primed to burn.
"In this case we have a drought on steroids," he said.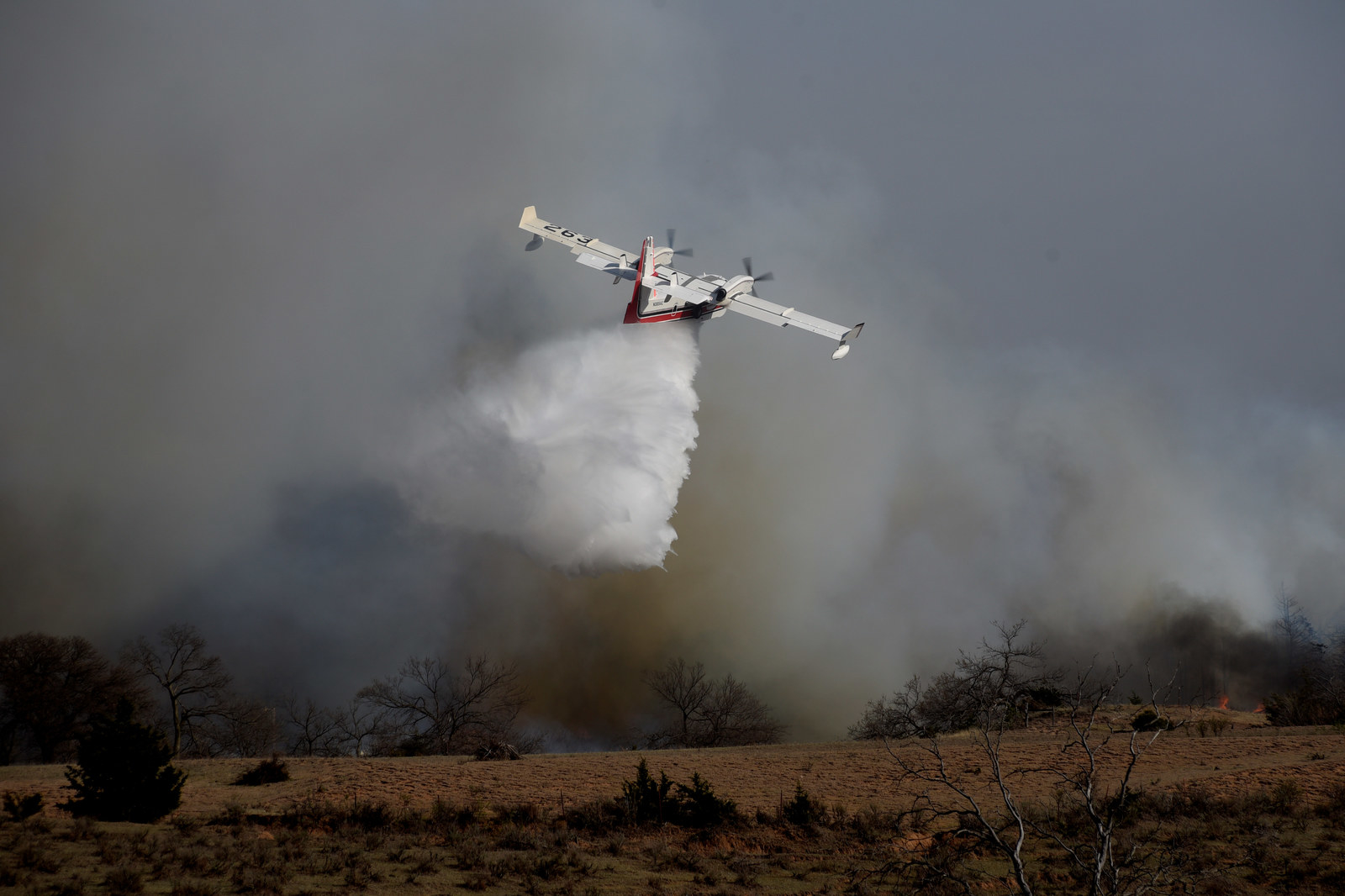 Experts said it was difficult to determine if climate change is also driving the fires, though significant and worsening swings in weather patterns can end up causing rapid growth of vegetation, which then quickly dries out and becomes fuel.

The fires are also being exacerbated by red cedar trees, which "kind of explode and blow up" when they catch fire, according to Rodney Will, a natural resources professor at Oklahoma State University. The trees also throw burning embers farther than grass.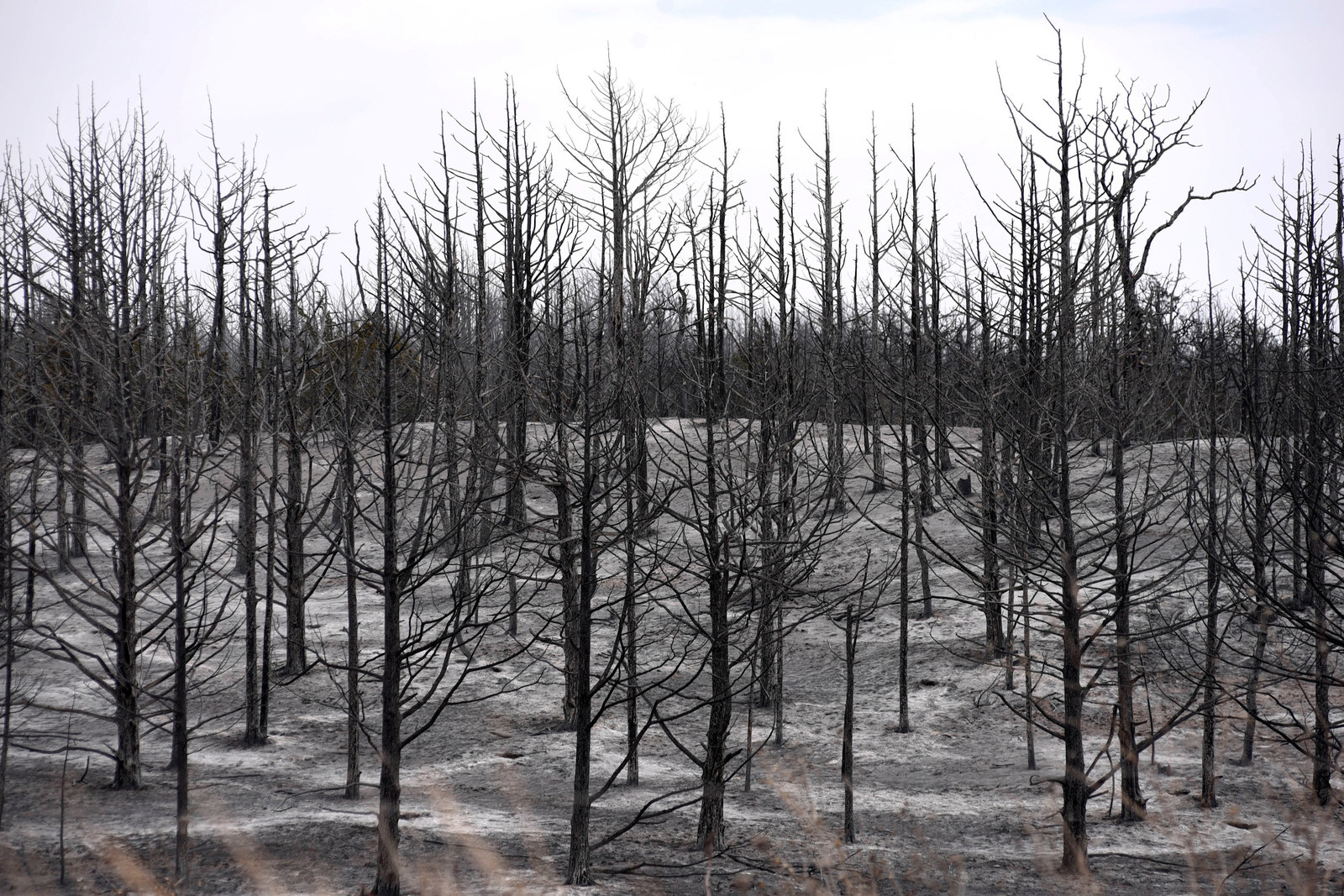 "There are patches of red cedar that are encroaching, and have encroached, into the grass areas and prairie areas that are currently burning," Will told BuzzFeed News. "They will burn hotter and longer than the grasses would."

Red cedar is natural to the area, but for centuries was kept at bay by fires set intentionally by Native Americans, and later European settlers. But Will said that more recently authorities have stopped using controlled burns to manage the land, allowing the cedar trees to quickly spread.
"It's getting worse," Will said of the trees' spread through Oklahoma.
Though the fires continued to ravage Oklahoma on Wednesday, forecasters were optimistic that some relief was on the way.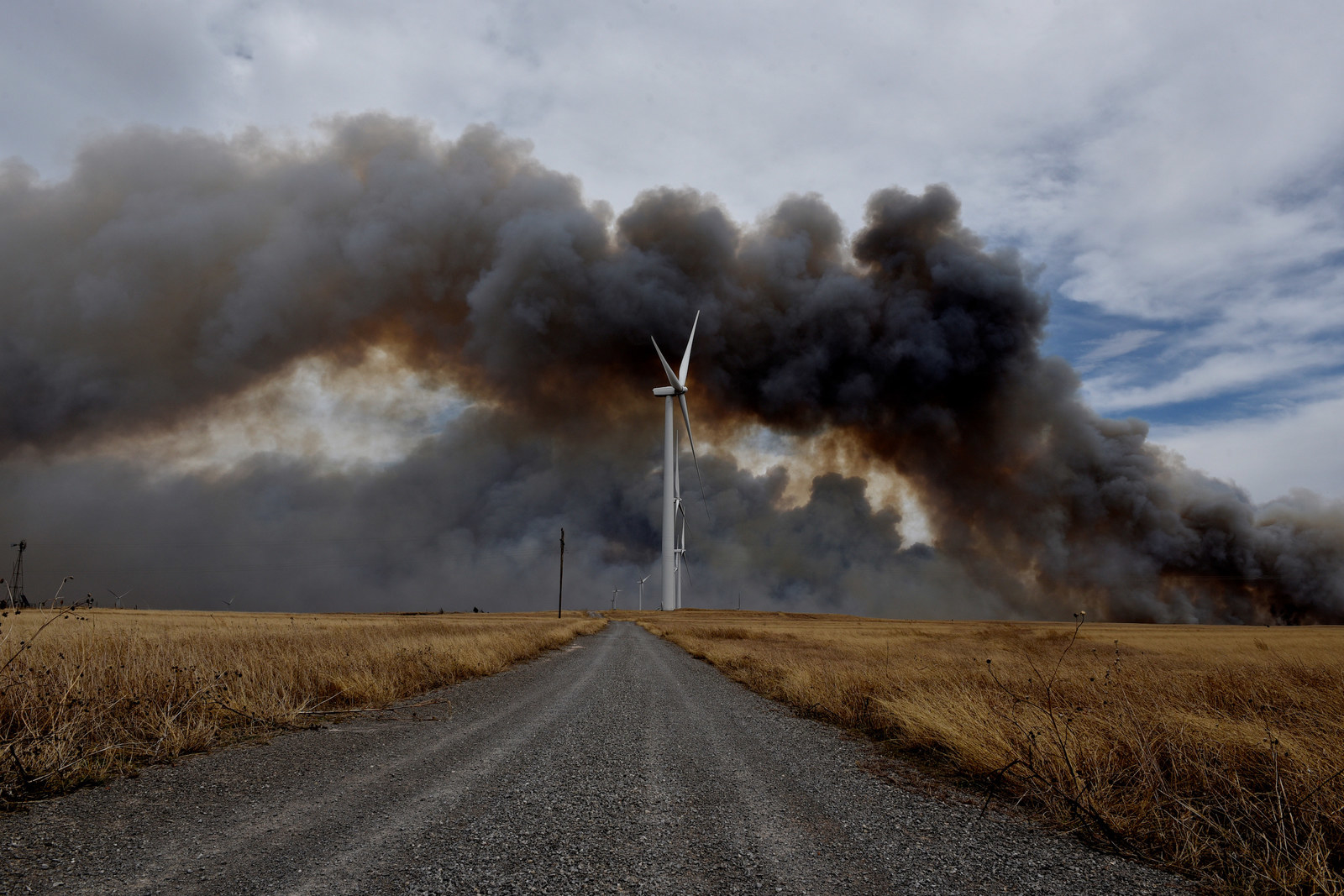 The region could see its first substantial rainfall on Friday and Saturday, said McManus, who expressed optimism that the state could still receive enough rain to have a "normal spring." If that happens, he added, Oklahoma could return to its "normal, run-of-the-mill fire danger come summer."

And while hundreds of firefighters are currently battling the blazes across the state, McManus suggested that it would require the arrival of rainfall to finally get the situation under control.
"That'll probably be how the fires are put out," he said, "by Mother Nature's efforts."