Republican presidential frontrunner Donald Trump said Friday Fox News host Megyn Kelly had "blood coming out of her wherever" while moderating Thursday night's televised debate.
Trump made the comments in an interview with CNN host Don Lemon, who asked, "What is it with you and Megyn Kelly?"
Kelly was one of three moderators at Thursday night's Republican presidential debate and, in Lemon's words, "pushed" Trump. Among other things, Kelly asked Trump about disparaging remarks he has made about women in the past.
Trump responded to Lemon's question about Kelly by saying the Fox host had "blood coming out of her eyes, blood coming out of her wherever."
A Trump spokesperson did not immediately return a BuzzFeed News request for comment, but on Saturday morning the candidate tweeted that he had intended to say that blood was coming out of Kelly's nose.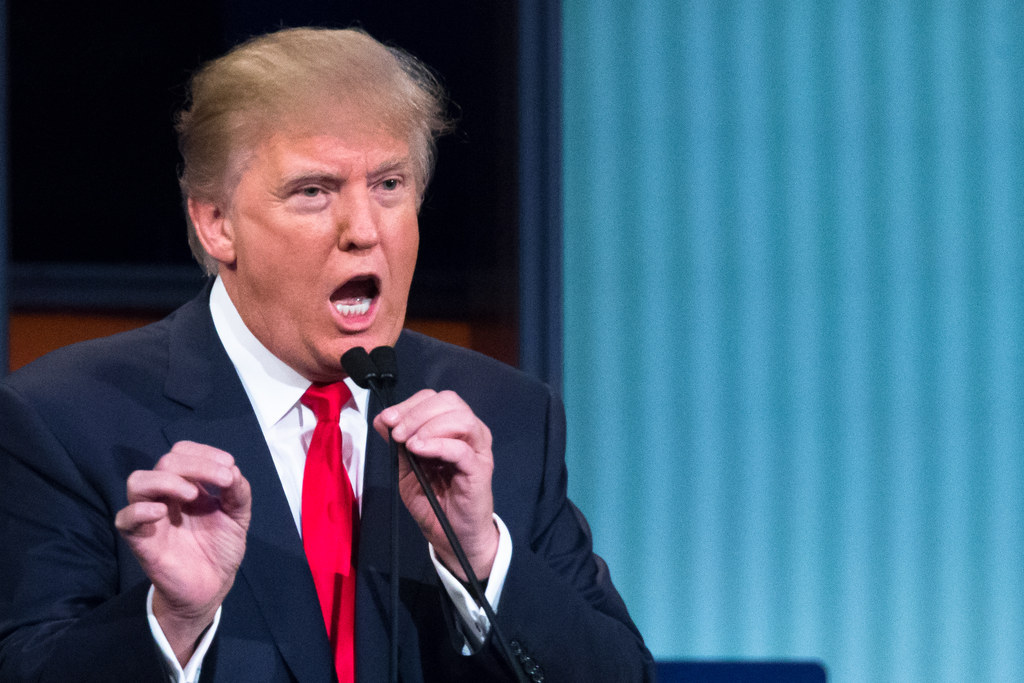 In response to Trump's comments, the editor-in-chief of conservative political blog RedState, disinvited Trump from speaking at their election season gathering, inviting Kelly in his place.
Editor-in-chief Erick Erickson wrote an open letter on the website, explaining his motives for disinviting Trump.
"I have tried to give a great deal of latitude to Donald Trump in his run for the Presidency," Erickson wrote. "But there are even lines blunt talkers and unprofessional politicians should not cross. Decency is one of those lines."
Erickson said Trump's statements about Kelly have been the final straw for RedState, a blog that has previously been influential on conservative Republican voters.
I think there is no way to otherwise interpret Mr. Trump's comment. In an attempted clarification, Mr. Trump's team tells me he meant "whatever", not "where ever."

... His comment was inappropriate. It is unfortunate to have to disinvite him. But I just don't want someone on stage who gets a hostile question from a lady and his first inclination is to imply it was hormonal. It just was wrong.

I have invited Megyn Kelly to attend in Donald Trump's place tomorrow night.
Trump's team released a statement in response to the retracted invitation, calling Erickson a "total loser" and saying that "only a deviant would think" he didn't mean "nose."
Mr. Trump made Megyn Kelly look really bad --- she was a mess with her anger and totally caught off guard. Mr. Trump said "blood was coming out of her eyes and whatever," meaning nose, but wanted to move on to more important topics. Only a deviant would think anything else. ...

By the way, the guy (Erick Erickson) who made the decision about RedState called Supreme Court Justice David Souter a "goat [expletive] child molester" and First Lady Michelle Obama a "Marxist Harpy." He was forced to make a humbling apology.

Also, not only is Erick a total loser, he has a history of supporting establishment losers in failed campaigns so it is an honor to be uninvited from his event. Mr. Trump is an outsider and does not fit his agenda.

Many of the 900 people that wanted to hear Mr. Trump speak tonight have been calling and emailing---they are very angry at Erickson and the others that are trying to be so politically correct. To them Mr. Trump says, "We will catch you at another time soon."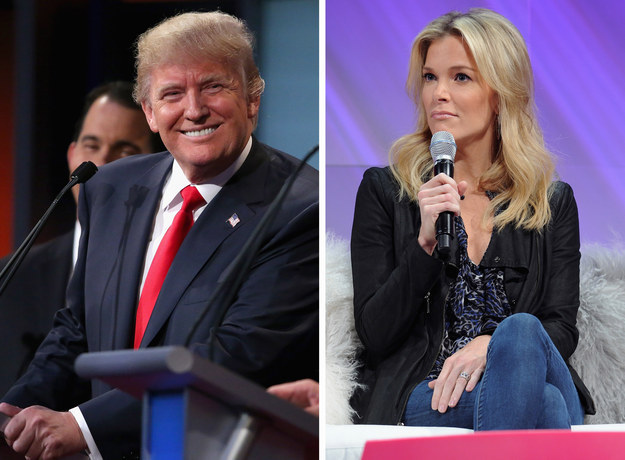 Trump's attack began during the debate itself when he told Kelly, "I've been very nice to you, although I could probably maybe not be, based on the way you have treated me. But I wouldn't do that."
After the debate ended, Trump repeatedly criticized Kelly, saying she had "behaved very badly."
But the attacks didn't end there. Instead, Trump took to Twitter to criticize the host:
Trump also retweeted several people who were critical of Kelly, including a person who called her a "bimbo."
In response, Republican presidential rival Carly Fiorina took to Twitter to criticize Trump's comments.
Former CEO of Fox Rupert Murdoch said Trump "has to learn this is a public life."
Former New York Gov. George Pataki, who is also seeking the Republican nomination, condemned Trump as well: