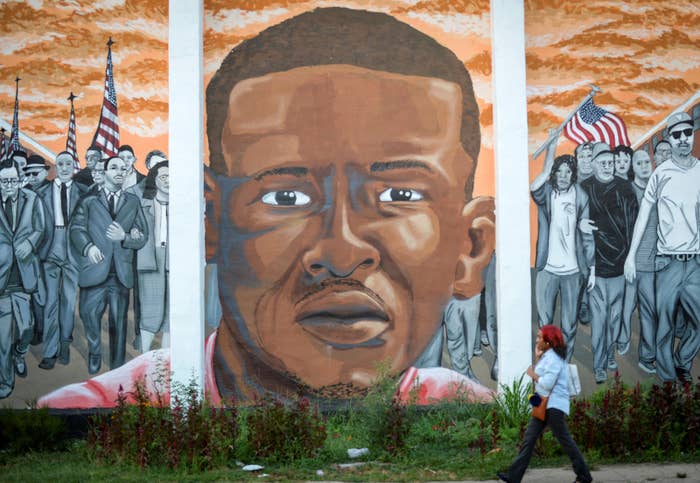 The Baltimore Police Department routinely violated people's civil rights, illegally arrested residents, and used excessive force, a Justice Department investigation released on Wednesday concluded.

The investigation found that the department's discriminatory practices overwhelmingly targeted Baltimore's black residents.
At a press conference Wednesday to announce the findings, Assistant Attorney General for the Civil Rights Division Vanita Gupta and Baltimore officials, including Mayor Stephanie Rawlings-Blake, addressed the media about the DOJ's report.

"The findings are challenging to hear," Rawlings-Blake said. "I never sugarcoat our problems."
Gupta said that over the 14 months her office spent evaluating the Baltimore police department they saw firsthand how "deeply eroded" the trust between communities and police are in the city.
Gupta said that pedestrian stops that had nothing to do with a specific crime or a particular investigation were a problem in Baltimore.
She said that only 3.7% of the BPD's pedestrian stops between 2010-15 resulted in an arrest or citation, calling the practice "simple street clearing activities."
Gupta added that state prosecutors rejected "more than 11,000 charges" brought by police during this five year period.
"One man was stopped 30 times in less than four years with none of the stops resulting in a charge," Gupta said.
Gupta added that these stops appeared to be overly concentrated in predominantly black neighborhoods. Her office determined that 44% of the stops happened in two districts that contain 11% of the city's population.

In the report, the DOJ found "systemic deficiencies" within the department related to these incidents of excessive policing, excessive force, poor investigation practices in sexual assault cases, as well as multiple examples of racism and other discrimination against specific groups.
"We know that our citizens are outraged…and they should be," Baltimore Police Commissioner Kevin Davis said. "
"That fragile trust has been breached." he said.
Davis added, "this is not an indictment" of every Baltimore police officer. "This is an indictment of those bad behaviors by a relatively small number of police officers," he said.
Davis said that so far in 2016 he has fired six police officers for some of the behavior found in the report.
"Those officers have been removed and no longer work for the police department," Davis said.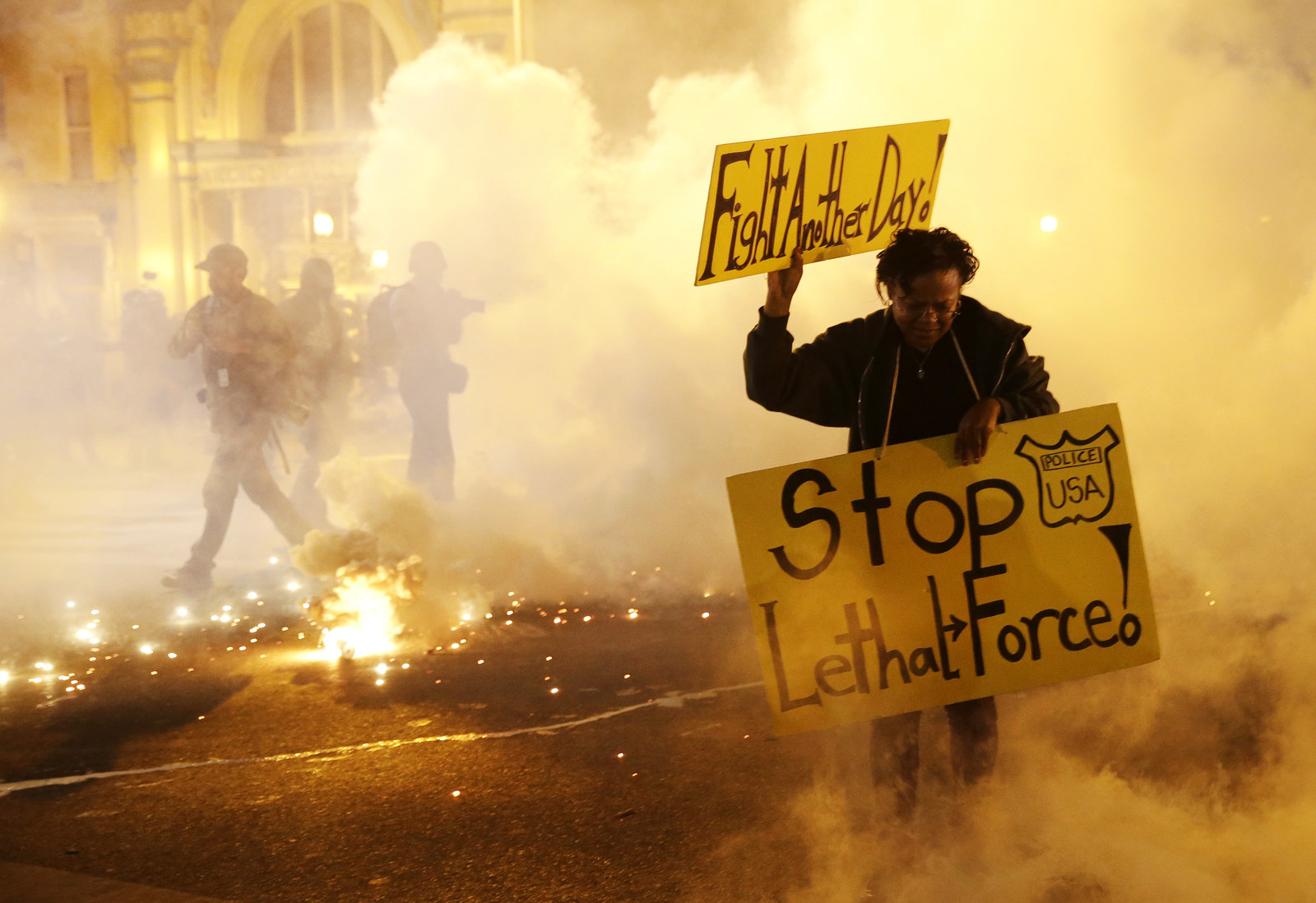 The probe into the Baltimore Police Department began after the April 2015 death of Freddie Gray, who suffered fatal injuries while being transported in a Baltimore police van.

In a statement Tuesday, State's Attorney Marilyn Mosby, who unsuccessfully prosecuted the officers involved in Gray's death, said she looked forward to reviewing the Justice Department findings. She said they would "likely confirm what many in our city already know or have experienced firsthand."
"While the vast majority of Baltimore City Police officers are good officers," Mosby said, "we also know that there are bad officers and that the department has routinely failed to oversee, train, or hold bad actors accountable."
Gray's death last year prompted days of protests and unrest, further energized the Black Lives Matter movement, and sparked calls to reform the city's law enforcement.
It also shined a light on what many in the community described as a deeply troubled relationship with Baltimore's police and the wider community, particularly black members of that community. The trouble dates back decades; as far back as 1980, the NAACP called on the Justice Department to investigate police brutality. Moreover, the American Civil Liberties Union of Maryland has criticized the Baltimore Police Department for "militarization," adding last year that black residents have experienced violence "daily in their interactions with police."
Over the years, multiple black men have also reached settlements with the department for injuries suffered during "rough rides," or the practice of not strapping people into police vans, then driving erratically so they are thrown around and suffer injuries.
In May 2015, Baltimore Mayor Stephanie Rawlings-Blake described the community's relationship with its police department as "fractured" and called on the Justice Department to conduct a full civil rights investigation.
How exactly the new report will lead to reforms remains unclear, though it will apparently be part of an ongoing process.
The city and the DOJ have agreed in principle to a framework outlining a consent decree that will detail the reform efforts. In the coming months, that agreement will be finalized.

Baltimore City Police Union President Gene Ryan put out a statement Wednesday calling the findings "a clear indictment of the failed leadership at all levels of city government."