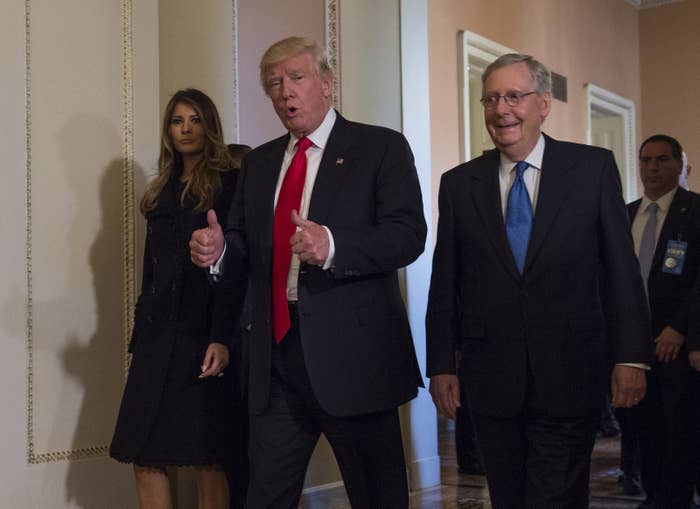 After months of promising to eliminate Obamacare, Donald Trump on Friday appeared to reverse himself, saying instead that the law could merely be "amended."

Trump made the comment in an interview with the Wall Street Journal, explaining that after meeting with President Obama Thursday at the White House, he might keep parts of his predecessor's signature health care law.
"Either Obamacare will be amended, or repealed and replaced," Trump told the Journal.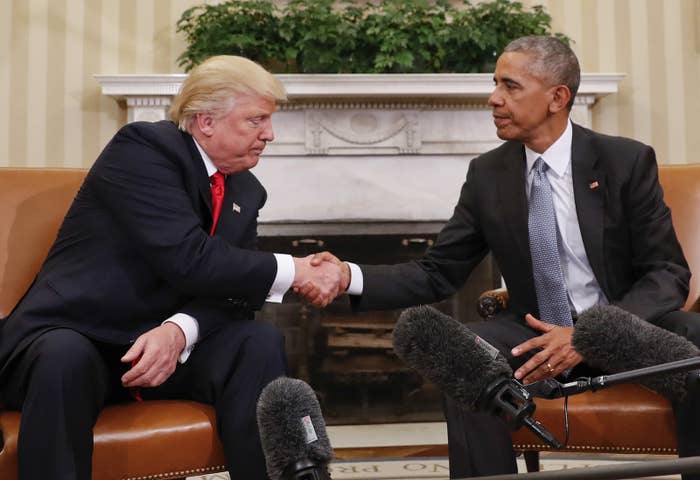 During the meeting between Obama and Trump, the president suggested elements of the law could be saved. Trump told the Journal that he would "look at his suggestions, and out of respect, I will do that."

Trump cited the provisions of the law allowing young adults to stay on their parents' health care plans, as well as the ban on denying people coverage due to pre-existing conditions, an elements of the law that he likes.
"I like those very much," Trump said.

Trump spent much of his campaign railing against the president's policies, and Obamacare was one of his chief targets. As of Friday, Trump's campaign website still described the law as "certain to collapse of its own weight" and singled out the individual mandate, saying "no person should be required to buy insurance unless he or she wants to."
The website goes on to repeatedly promise that Trump will eliminate Obamacare.
"On day one of the Trump Administration, we will ask Congress to immediately deliver a full repeal of Obamacare," the website states.