Dennis Rodman Charged With Hit-And-Run, Faces Up To Two Years In Jail
The former NBA star allegedly drove the wrong way on a California freeway, causing another driver to crash, then fled the scene.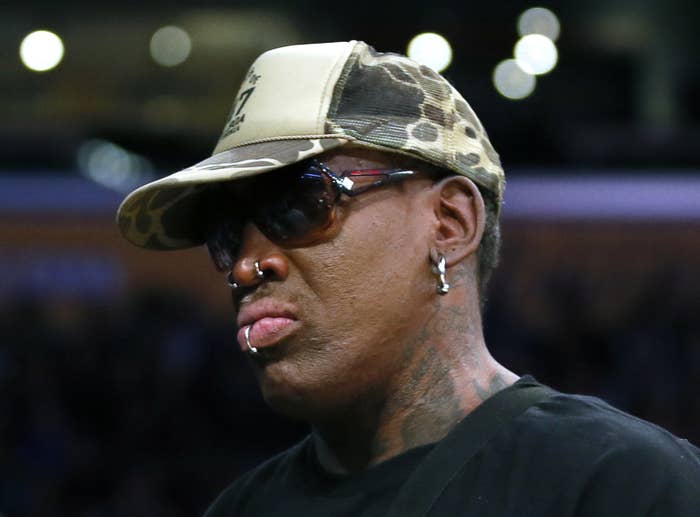 Former NBA star Dennis Rodman has been charged with a hit-and-run for driving his car in the wrong direction on a Southern California freeway in July, causing another driver to crash.

The Orange County District Attorney's Office filed four misdemeanor charges against Rodman, 55, on Monday. In addition to hit-and-run, the charges include driving without a valid license, giving false information to a police officer, and driving across a divider.
The incident happened in Santa Ana, California, on July 20 when Rodman was driving an SUV north in a southbound carpool lane on Interstate 5. Rodman allegedly drove directly at another car, forcing the driver to swerve and crash into a concrete dividing wall.
Rodman then fled the scene, the DA's office said Monday in a statement. He also allegedly gave false information to officers investigating the incident.
Representatives for Rodman did not immediately respond to a BuzzFeed News request for comment.

The maximum penalty for the charges is two years in county jail.